Genshin Impact's The Chalk Prince and the Dragon event will slightly remind you of Unreconciled Stars (which happened back in November). It's got an event shop, several rewards, and activities that unlock each phase or act that goes live. Now, on Christmas Day, we're treated to The Chalk Prince and the Dragon's second part. It introduces the Testing Grounds challenge and Glimmering Essence. Here's our guide to help you out.
Note: For more information, check out our Genshin Impact guides and features hub.
Genshin Impact: Unlocking the Testing Grounds challenge and obtaining Glimmering Essence
To enable Genshin Impact's Testing Grounds challenge, make sure you've already completed the introductory quest for The Chalk Prince and the Dragon event. Likewise, you'll want access to the Festering Desire sword already. However, I'm not sure if you need to obtain its first ability beforehand (I did), or if having a non-empowered weapon is fine.
Anyway, if you meet the above requirements, you'll see a marker on Genshin Impact's world map. It's time to visit Albedo's camp in Dragonspine once more.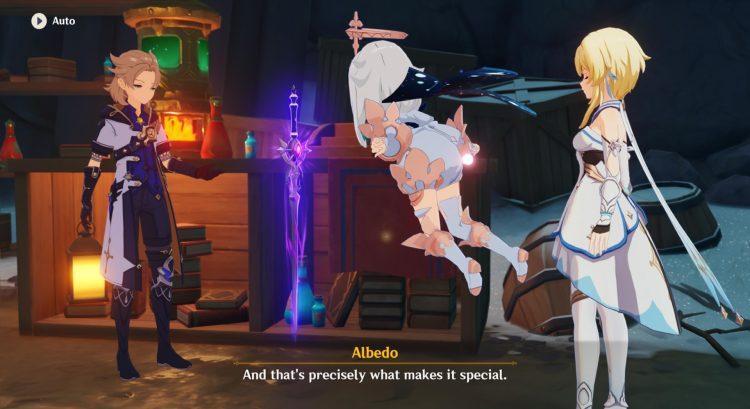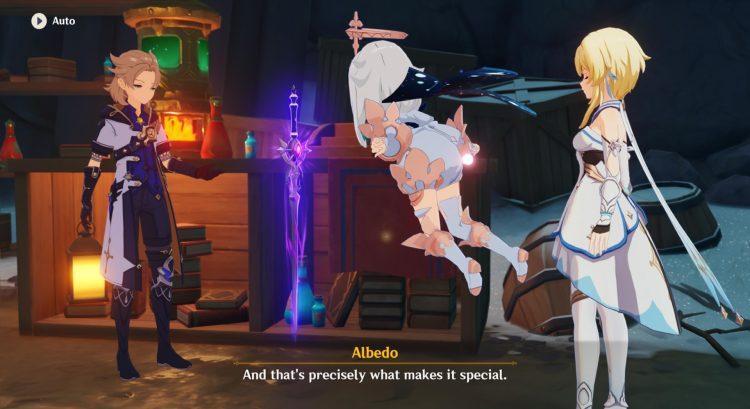 Speak with Albedo and he'll tell you about the cursed power of the dragon Durin that's trapped in the Festering Desire blade. Moreover, he'll task you with battling some treasure hoarders and Fatui hostiles on the northern coast of Dragonspine.
When you're done, Albedo will say that he'll meet you again in the future. The Testing Grounds challenge should now be unlocked and it'll appear as a sword icon on the map.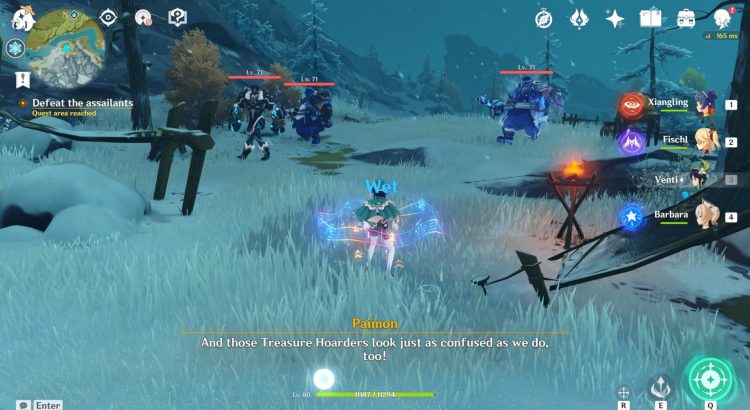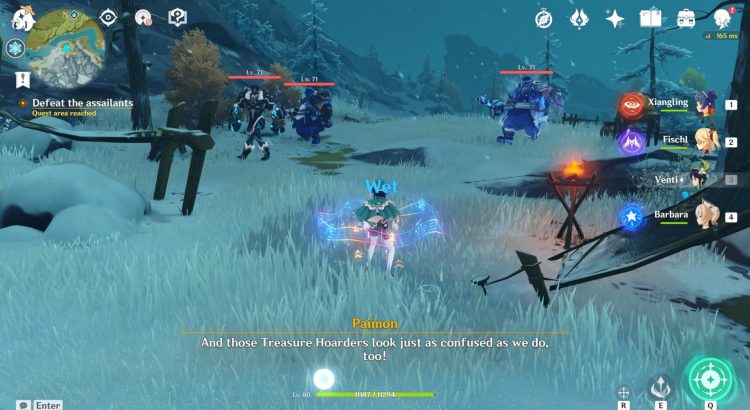 Upon arriving at the location, you can start the Testing Grounds challenge and fight roughly eight to nine enemies of various types (i.e., hilichurls, Fatui, slimes, whopperflowers, and more).
You'll also notice a snowstorm that makes Sheer Cold accumulate faster. Thankfully, there are braziers/bonfires nearby to help nullify the effect.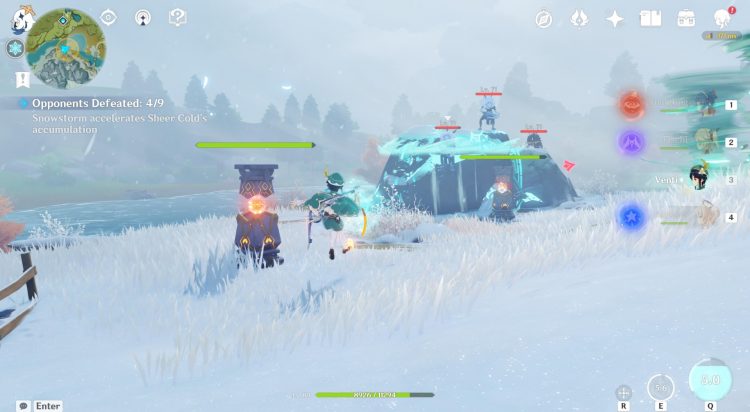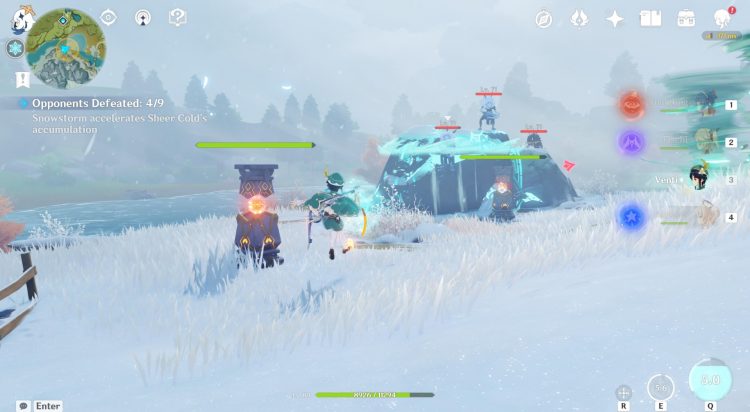 After eliminating your foes, you'll receive 140 Glimmering Essence. It seems this will always be the amount of Glimmering Essence that you'll get upon the completion of a Testing Grounds challenge.
Anyway, another challenge marker will appear on the map, so just go there to continue fighting baddies. Think of it like Ley Line Outcrops or Meteorite Salvage, except this activity won't require resin.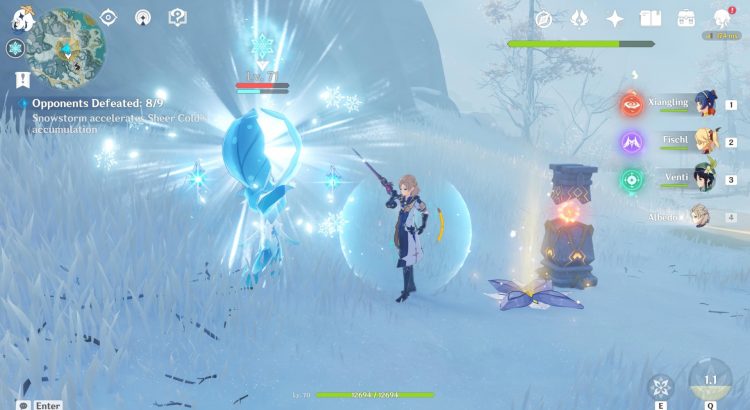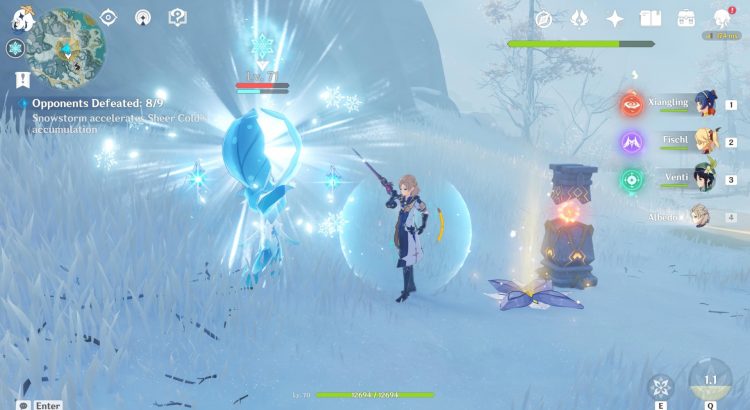 Challenge rewards and event shop
As for the challenge rewards themselves, open the event panel, and go to the event details for The Chalk Prince and the Dragon – Act II. Each objective rewards you with 30x primogems and 20,000 mora:
Refine Festering Desire to level 2.
Accumulate a total of 600 Glimmering Essence.
Accumulate a total of 1,800 Glimmering Essence.
Complete the Testing Grounds challenge eight times.
Complete the Testing Grounds challenge 16 times.
Finish five Testing Grounds challenges without any Ruin Brazier (bonfire/pillar) getting deactivated. Basically, don't let a pillar get destroyed.
Note: After completing all six objectives, you'll unlock the second ability of the Festering Desire sword. It gives a 35% crit rate bonus vs. enemies in Dragonspine and slows down the accumulation of Sheer Cold.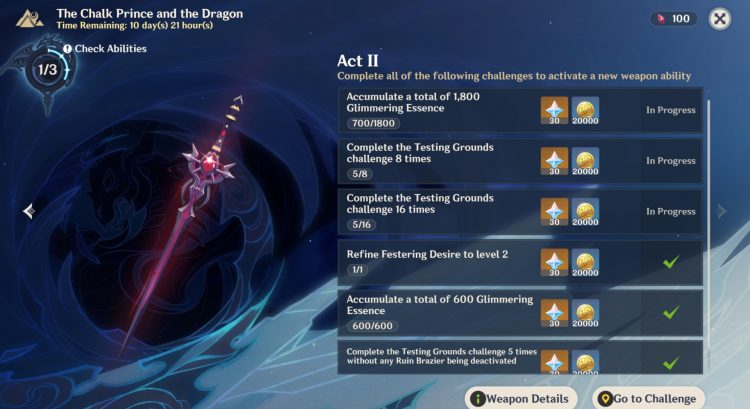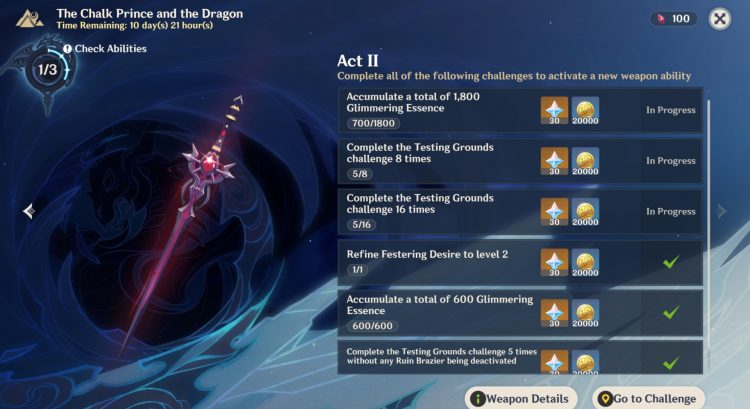 As for refining the Festering Sword, you'll want to have 600 Glimmering Essence first. Then, check the event shop and purchase the Festering Dragon Marrow. This item allows you to refine the weapon.
After grabbing this, you can continue farming Glimmering Essence and use the resource to purchase other stuff like weapon ascension materials, hero's wits, mystic enhancement ores, and mora. You can check our event shop page to see their costs.
Anyway, that's about it, at least for now. We'll see the next part of this Genshin Impact event on December 28.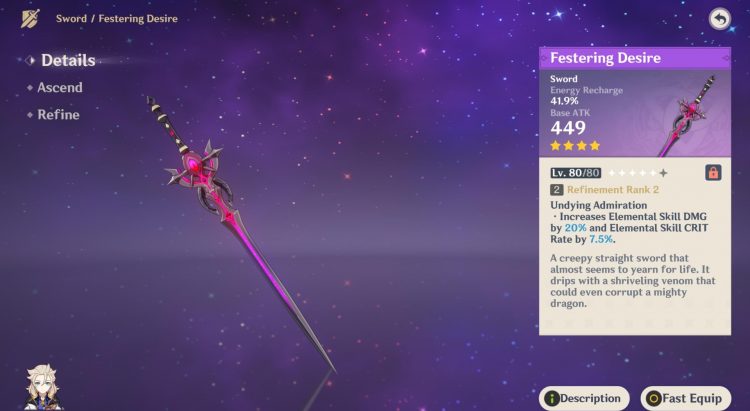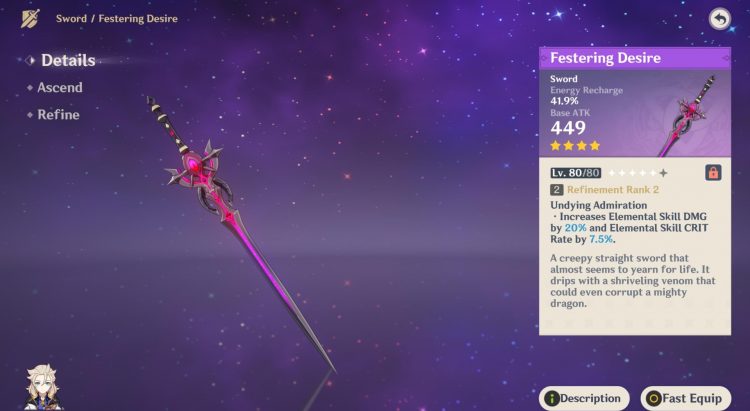 ---
Genshin Impact is available via its official website. For more information, check out our guides and features hub.