Even with the chaos and uncertainty due to the COVID-19 pandemic, lots of games still managed to release in 2020. Many of these were quite enjoyable and memorable, too.
Now, with the year drawing to a close, it's time to examine which games came out ahead of the rest. From the Middle Ages setting of Crusader Kings III to the dystopian future of Cyberpunk 2077, here are my favorite games that came out in 2020.
Hades
Out of all the games I've reviewed, Hades was the only one that I've given a perfect score to. The action roguelike (or rogue-lite) had everything I could ever want in any game; it had a challenging difficulty that punished you for mistakes; it had a brilliant combat system that allowed for myriad combinations of weaponry, Olympian's boons (skills), upgrades, keepsakes, and RNG-based room rewards. Most importantly, it had a story that made sense all throughout.
It was a pleasure trying out Hades during the Early Access stage and, as time passed, I slowly saw Supergiant Games' vision taking shape. When the 1.0 version officially launched and we saw how Zagreus' journey was capped off, I couldn't help but marvel at the presentation. It truly is a masterpiece and, if you're keen on experiencing it, don't forget to visit our guides hub to help you out.
---
Genshin Impact
As someone from Southeast Asia, I've become familiar with free-to-play online MMOs that were, for the most part, just plain ornery when it came to microtransactions. Not only that, but you noticed a steep drop in quality over time. Mind you, these types of titles have been around since the early 2000s for my people. And so it was with a lot of trepidation when I first started covering Genshin Impact.
To my surprise, Genshin Impact not only turned out to be good, but it was an absolute blast to play. From the beautiful visuals and quirky characters to the level of polish you never expected in F2P titles, this Breath of the Wild-esque, open-world adventure game kept me busy. It wasn't just because I had to do guides (like the weekly progression and grind in Destiny 2 that almost felt like an afterthought). Rather, it was because I truly enjoyed what miHoYo had in store.
---
Assassin's Creed Valhalla
Speaking of adventures in an open-world landscape, few could match what Ubisoft has accomplished with the Assassin's Creed franchise. The latest installment, Assassin's Creed Valhalla, further pushed the envelope. Set in the Viking Age, your character and his merry band of ruffians would pillage, raid, and lay waste to villages and outposts. Along the way, you'd parkour across caverns, chapels, and ruins in search of loot, or perhaps in search of your next assassination target.
What set Assassin's Creed Valhalla apart, however, was the level of immersion I felt while exploring the wonderfully crafted regions of England and Norway. As my raiding crew sailed, I'd listen to Skald verses and songs, or to a tall tale that the boastful and crass Vikings were known for. If you'd like to go on a trek with Eivor and the gang, we've got a guides hub for you.
---
Cyberpunk 2077
Cyberpunk 2077 had a lot of hype and promise, though the final product ended up a little rough around the edges. Indeed, there were missed opportunities and a lack of dynamic police chases. Where Cyberpunk 2077 succeeded in, however, was its implementation of combat and hacking mechanics that made encounters a breeze. I was frying circuits and spreading contagion, all while moving in close for a stealthy silenced pistol kill (or a quick slice with my katana). Best of all, it had a strong cast of characters, a rich storyline, and lots of missions that were refreshing and, at times, hilarious, too.
Furthermore, Cyberpunk 2077 has one of the best photo mode features I've ever used in a game. Previously, Assassin's Creed Odyssey and Valhalla were my go-to examples for this feature, but CD Projekt Red's latest offering quickly trumped that. Nothing beats taking in the sights and sounds of Night City and capturing key moments in style. If you're looking to bring down Arasaka with Keanu "Mr. Breathtaking" Reeves, check out our guides and features hub.
---
The Dark Pictures Anthology: Little Hope
Speaking of storylines and narratives, Little Hope from Supermassive managed to evoke a sense of fear and loss that very few games could manage. The latest installment in The Dark Pictures Anthology followed existing concepts from its predecessors owing to the Choose Your Own Adventure-style gameplay. But, the interwoven story spanning multiple timelines set it on a whole new level.
As you explored the titular town, you're faced with decisions that can alter the fate of your group. Of course, there are also demonic manifestations to contend with, and you'd realize later what roles they play in Little Hope's arc. To analyze all these facets at the story's conclusion — maybe even getting a friend or partner to play co-op with you — made Little Hope an unforgettable thrill ride.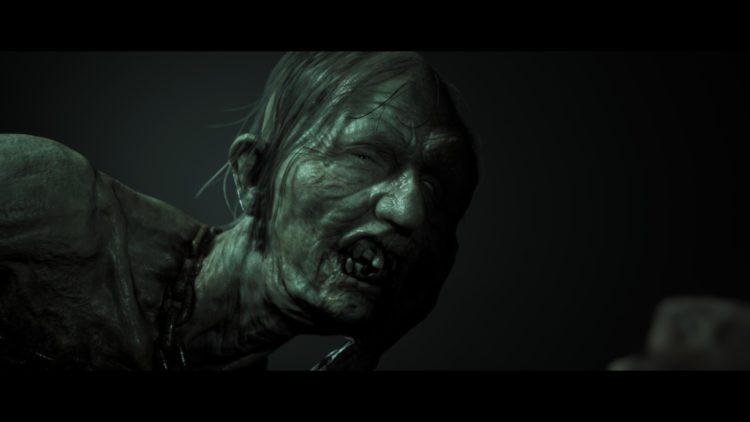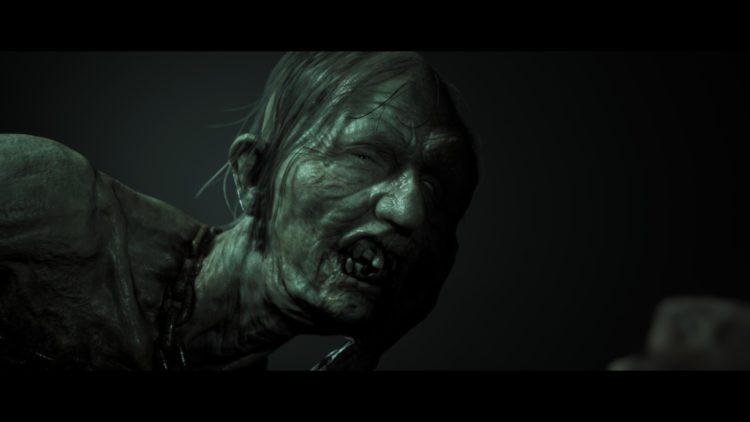 ---
Crusader Kings III
Loads of strategy games released in 2020, but few could compare to Paradox Interactive's grand strategy series set in the Medieval Era. I admit that Crusader Kings III worried me a bit before it released. Considering that the previous game had dozens of DLCs already, could Crusader Kings III's vanilla version reach the same breadth and scope?
The more I reviewed it, however, the more I realized that my qualms were unnecessary. Crusader Kings III had a mishmash of the good stuff from its predecessor combined with original ideas and tweaks to mechanics. This layer of strategic depth and role-playing aspects made for uniquely engaging gameplay that you'd lose hundreds of hours to. Should it get more content in the future? Obviously, and we know Paradox will provide those down the line. But, as far as vanilla versions go, the studio did a damn fine job.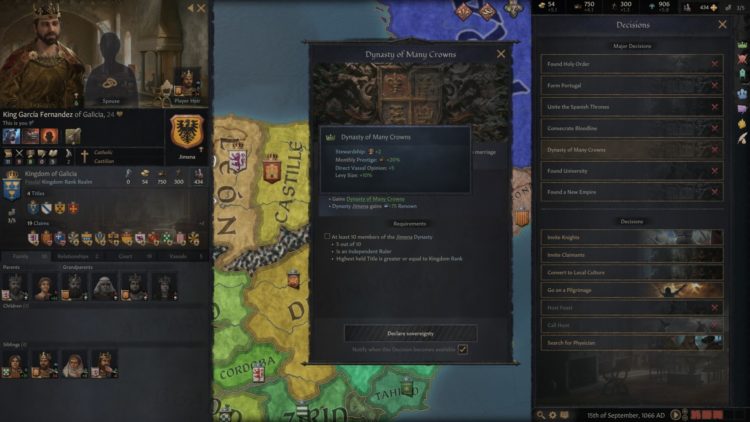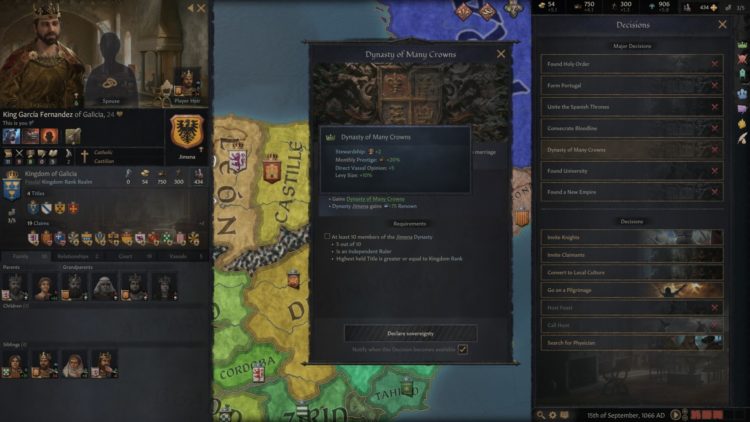 ---
Honorable Mentions: Mount & Blade II: Bannerlord and Baldur's Gate 3

There were a plethora of Early Access titles that never reached their 1.0/official launch versions in 2020. Two of these are Mount & Blade II: Bannerlord and Baldur's Gate 3. The former, from TaleWorlds Entertainment, promised a huge map, lots of companions to recruit, quests that allowed you to form a kingdom, and epic siege battles. Sadly, there were several hiccups that became detrimental to your campaign. I experienced some slowdowns, wonky combat tactics, a messy diplomacy system ("diplo-messy," as I call it), and issues related to quests. Still, Mount & Blade II: Bannerlord's a ridiculously fun game. The more I kept doing guides and features, the more I started to appreciate all of the mechanics and systems in play.
Larian Studios' Baldur's Gate 3 also kept me enthralled. Amidst the chaos of a Nautiloid attack, you and your trusted band explore a rich, vibrant, visually stunning world with many dangers and opportunities lurking in every corner. Of course, it goes without saying that Baldur's Gate 3 emphasizes traditional CRPG goodness. You had that in spades from character creation all the way to min-maxing your build as you level up. Sadly, it's still unfinished, and only the first act is available. With some extra polish, plus a complete story, we could eventually see what Larian Studios is capable of with this title.