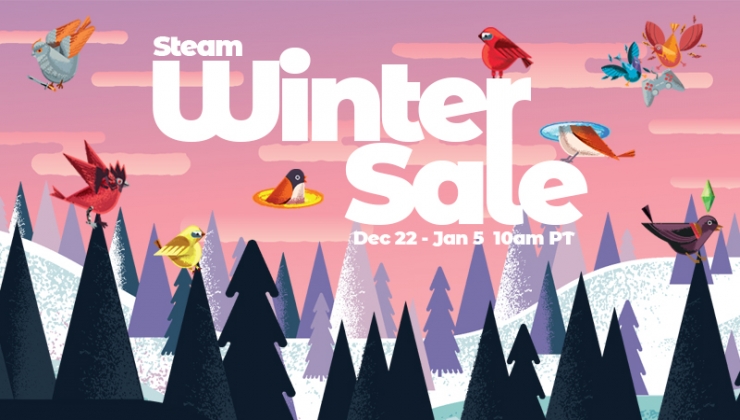 Another season another big Steam sale, is your wallet prepared? There's plenty of huge discount going on right now for you to take a look at. Plus to save you a click – there's a new Codemasters Humble Bundle.
With this latest Steam sale live until January 5, 2021, developers have put up thousands of games for discount. Plus, Valve has added new seasonal items to the Points Shop. Not only that, the Points and Profile system on Steam has now been expanded. You can upgrade your Steam Profile showcases to get more room, you can get additional profile showcases and there's new award types too for actual Steam Profiles and community posts. Read more on that here. If you really love Steam Chat we've got good news there too, as each day Valve are giving out a free sticker in the Points Shop too.
For the discounts, we've rounded up some we consider to be great purchases for a Linux gamer:
Two Point Hospital – a modern take on Theme Hospital from some of the original team (75% off – highest discount yet).
Pikuniku – an absurdly wonderful puzzle-exploration game, it's bizarre but brilliant (75% off)
Streets of Rogue – an open-world roguelite action game with tons of character classes, lots to unlock and it's just absolutely fantastic (71% off – highest discount yet).
Mainframe Defenders – it's a genuinely good turn-based tactical battler with a retro terminal theme (60% off)
Baba's Sausage Expedition – this bundle includes the excellent A Monster's Expedition, Stephen's Sausage Roll and Baba is You (56% off together!).
Fort Triumph – a brilliant XCOM-style turn-based strategy with environment interactions and a HOMM exploration style (50% off).
Opus Magnum – to this day it remains as one of my favourite games from Zachtronics (50% off).
Dicey Dungeons – a roguelike dungeon crawling deck-builder…with dice! (50% off).
Hellpoint – it's a Souls-like in space. Brutal combat but a huge amount of fun to explore (40% off – highest discount yet).
See all the discounts over on Steam.
As for Humble Bundle, they're doing something of a rehash. They've put up the Codemasters bundle again under the name of The Humble Codemasters Racing ReBundle 2020 which has the likes of Overlord II, DiRT Rally, DiRT 4, DiRT Rally 2 and more. Still a pretty good deal and it's going until January 5, 2021.
Article taken from GamingOnLinux.com.