In this Season of Giving, Robinsons Bank's promise of a brighter future for every Filipino took the path of donating electronic tablets to schoolchildren in various communities nationwide to help them cope with the requirements of online schooling for the coming year.
"Many families are still struggling with the setup of remote learning, whether it is the lack of a gadget to use or difficulty in accessing the internet. We wanted to provide support to these children so they can continue with their education and achieve the brighter future they deserve," RBank president Elfren Antonio Sarte stated.
Sarte also added that "Our strong advocacy on financial literacy for children has led us to witness their eagerness and passion for learning. It would be disheartening to know that there are children out there who want to keep learning but have no means to. So, we pushed for this initiative to really help those children in need."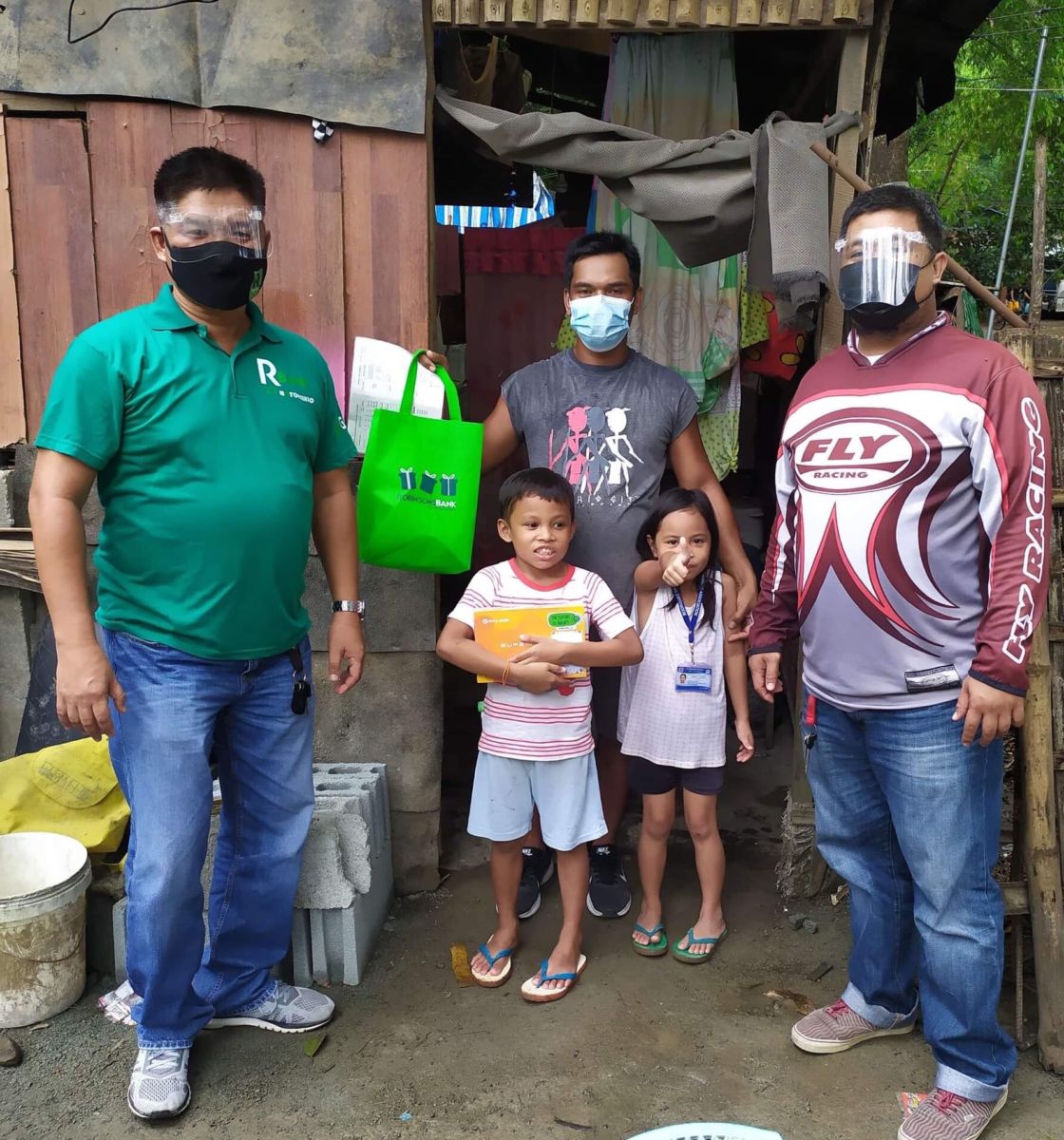 In lieu of RBank's corporate giveaways, the children received sim cards along with the electronic tablets, which they can use to access the internet for their online schooling.
Despite the challenges that this year has brought, the Bank's passion for service remains unwavering. Robinsons Bank will always be committed to fulfilling the needs of the Filipino people.
Robinsons Bank is the financial services arm of the JG Summit Group of Companies, one of the largest conglomerates in the Philippines. It currently ranks 18th among universal and commercial banks in the country, with assets amounting to PHP 131.088-billion as of December 2019. The Bank is recognized as the Fastest Growing Commercial Bank in the Philippines for 2020 by the Global Business Outlook; and the Best Commercial Bank in the Philippines for 2020 by the International Business Magazine. RBank was also recognized as an Outstanding Employer at the PH Best Employer Brand Awards 2020.
For inquiries and concerns, you may reach Robinsons Bank through its Customer Care Center at (02) 8637-CARE (2273) or domestic toll-free 1-800-10-637-CARE (2273); or visit its website at www.robinsonsbank.com.ph. To get the latest updates, like their Facebook page at www.facebook.com/robinsonsbank/ and join the Viber Community at www.bit.ly/RBankCommunity.