Though gadgets sold by US tech giants have a history of being very expensive, 2020 was the year of the high-quality cut-price offering. As revenue derived from ongoing services, subscriptions and data collection becomes more important than merely selling an object, companies are keen to get devices to facilitate those services out to as many people as possible. In a lot of ways this is a great thing for the consumer, opening up more choice and the ability to get your tech fix for less money up front. But there are catches and compromises involved in the new paradigm.
Google
The search giant produced some of the most compelling gadgets of 2020, not only because of the smart AI-powered features and clean software, but also because of the comparatively low prices. In smartphones the flagship Pixel 5 came in at $999, the tiny Pixel 4a at $599 and the larger Pixel 4a with 5G at $799. These are some of the slickest and most convenient phones you can get, punching well above the weight of their price tags.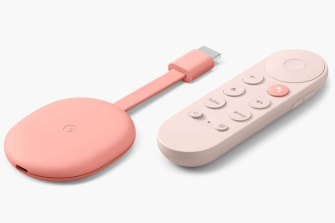 Elsewhere the company released a true competitor to the Apple TV in the Chromecast with Google TV. This tiny dongle plugs into a HDMI port and draws on everything Google knows about you to suggest and organise shows and movies from all your streaming subscriptions and rental stores. It displays in up to 4K Dolby Vision and includes a simple remote you can also speak into to search across all services. At $99, it's less than half the price of the cheapest Apple TV.
What's the catch? Google's business model revolves around keeping tabs on you so it can serve you relevant advertising. With few exceptions, you're generating data to feed its empire any time you're signed into your Google account. Sometimes even when you're not. The company also attracted ire this year when it announced plans to limit the free online storage option for Google Photos, showing how cheap, convenient, indespensible services can become expensive down the line.
Apple
While the iPhone-maker still produces some of the priciest gadgets in a number of categories, 2020 also saw it lean further than ever into services. To that end we saw a new budget smartphone in the iPhone SE, which starts at $679, and last year's iPhone 11 was dragged down to $999. Even the brand new iPhone 12 saw a smaller, comparatively less expensive variant in the $1200 iPhone 12 Mini, and we got an entry-level smartwatch with the $429 Apple Watch SE.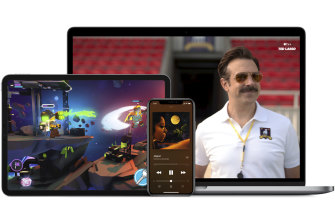 As for the services themselves, this year Apple rolled out a tiered subscription bundle called Apple One, which delivers some significant savings if you and your family switch to getting more of your entertainment via Cupertino. For $20 per month an entire family can get music, TV, games and cloud storage from Apple's various offerings, or for $30 you also get news and fitness. Note that you'll all need access to Apple-made devices to make the most of the services.
What's the catch? For the SE models you're obviously getting a stripped-back device. On iPhone that means a smaller, low-resolution screen, only one camera and none of the latest accessories. For Watch, it means no always-on display or blood oxygen readings. The big catch with Apple One is that it discourages using rival services. For example if your family's already cool with Apple TV+ and Apple Arcade, going with Spotify for music will be significantly more expensive than Apple Music.
Xbox
Microsoft's gaming division has pivoted in recent years towards making video games as accessible as possible, envisioning a future where rather than buying expensive systems and games occassionally, you pay little bits frequently for a constant bombardment of content. Its Game Pass service has grown into a phenomenal value this year, with $11 per month getting your household access to hundreds of games old and new. The $16 per month Ultimate subscription gets you even more.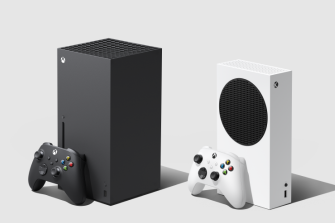 In addition to the brawny Xbox Series X launched last month, the Xbox Series S offers a signicantly less expensive (and less powerful) path to next-gen gaming at $499. And Telstra customers can bundle a new console together with Game Pass Ultimate for a monthly charge of $33 (for Series S) or $46 (for Series X) over 24 months. Finally, Game Pass games can be streamed to phones and screens with no need to buy a gaming machine at all (this is in beta in Australia, with full launch next year).
What's the catch? Paying $33 per month for a brand new console, all the first party games and hundreds of others would have seemed impossible a few years ago. Game Pass is a great deal and will result in you playing more games than you could have otherwise, but you'll also likely spend more over time. Plus, games not published by Microsoft that you get through Game Pass may eventually leave the service, so you'll have to buy them at that point to continue playing.
Oculus
Last year's Oculus Quest was a watershed moment for consumer VR; a high-quality dedicated headset that didn't need to be attached to a PC, console or smartphone, didn't require separate cameras or setup and could be used virtually anywhere. This year's Quest 2 offers several upgrades, including sharper and smoother visuals and more powerful internals, and yet somehow it comes in even cheaper than the original at $479.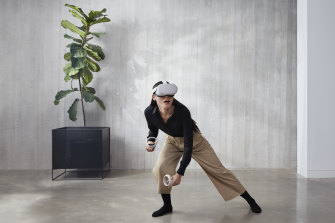 What's the catch? Oculus is owned by Facebook, and the company has made that very clear with how it's approached its latest headset. Valid Facebook accounts are required for the device to function, meaning you also have to agree to let the social media giant collect data from your use of the headset. And if anything should happen to your Facebook account — say if you deactivated it or were banned for any reason — your headset could be rendered inoperative.
Technology newsletter
The top technology stories, gadget releases and gaming reviews delivered every Friday. Sign up here.
Tim is the editor of The Age and Sydney Morning Herald technology sections.
Most Viewed in Technology