Its elevated design may catch your attention first, but it's the inside that will really reel you in. The new HP Omen 15 Laptop is fitted with the powerful Intel Core i5 processor that can take mobile gaming and content creation to the next level. Experience desktop-caliber gaming in a laptop with its 10th Gen Intel Core processor that allows you to have topnotch performance, speedy downloads, and smooth streaming.
The new HP Omen 15 laptop includes 16GB DDR4-2933 memory supported by a 32GB Intel Optane Memory H10 and 512GB Intel PCIe NVMe M.2 solid-state drive storage that can get you up to 30x faster performance than a traditional hard drive. With two breakthrough technologies in a single form factor, more are accomplished in less time while seamlessly loading heavy-duty 4K images and videos.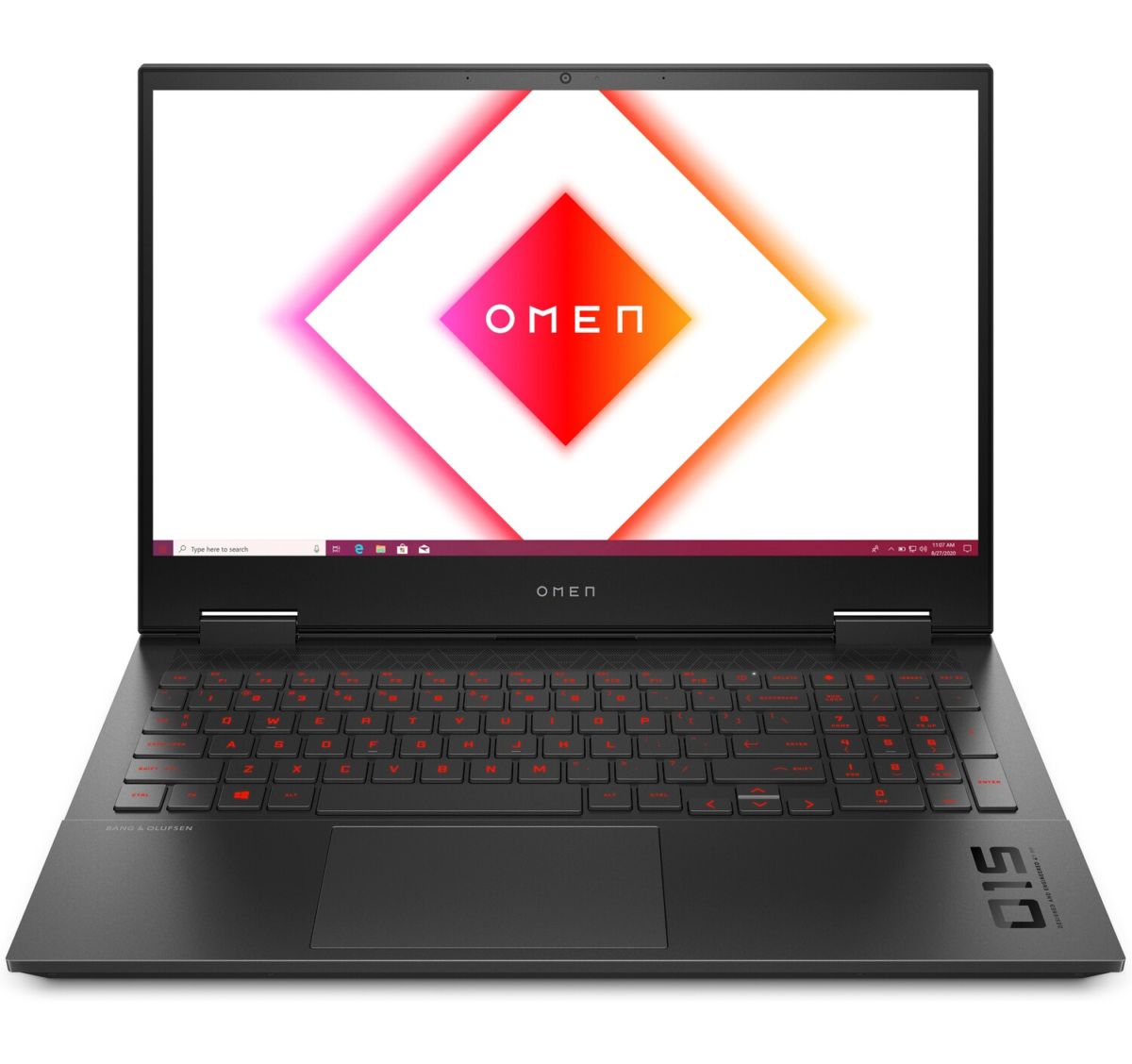 The already advanced processor and blazing fast memory are further enhanced by NVIDIA GeForce GTX 1650 Ti interactive graphics, 1920 x 1080-pixel and 144Hz anti-glare display that can power the latest games in high resolution and ultra-fast speed, and audio perfection by global expert Bang & Olufsen for an immersive gaming experience.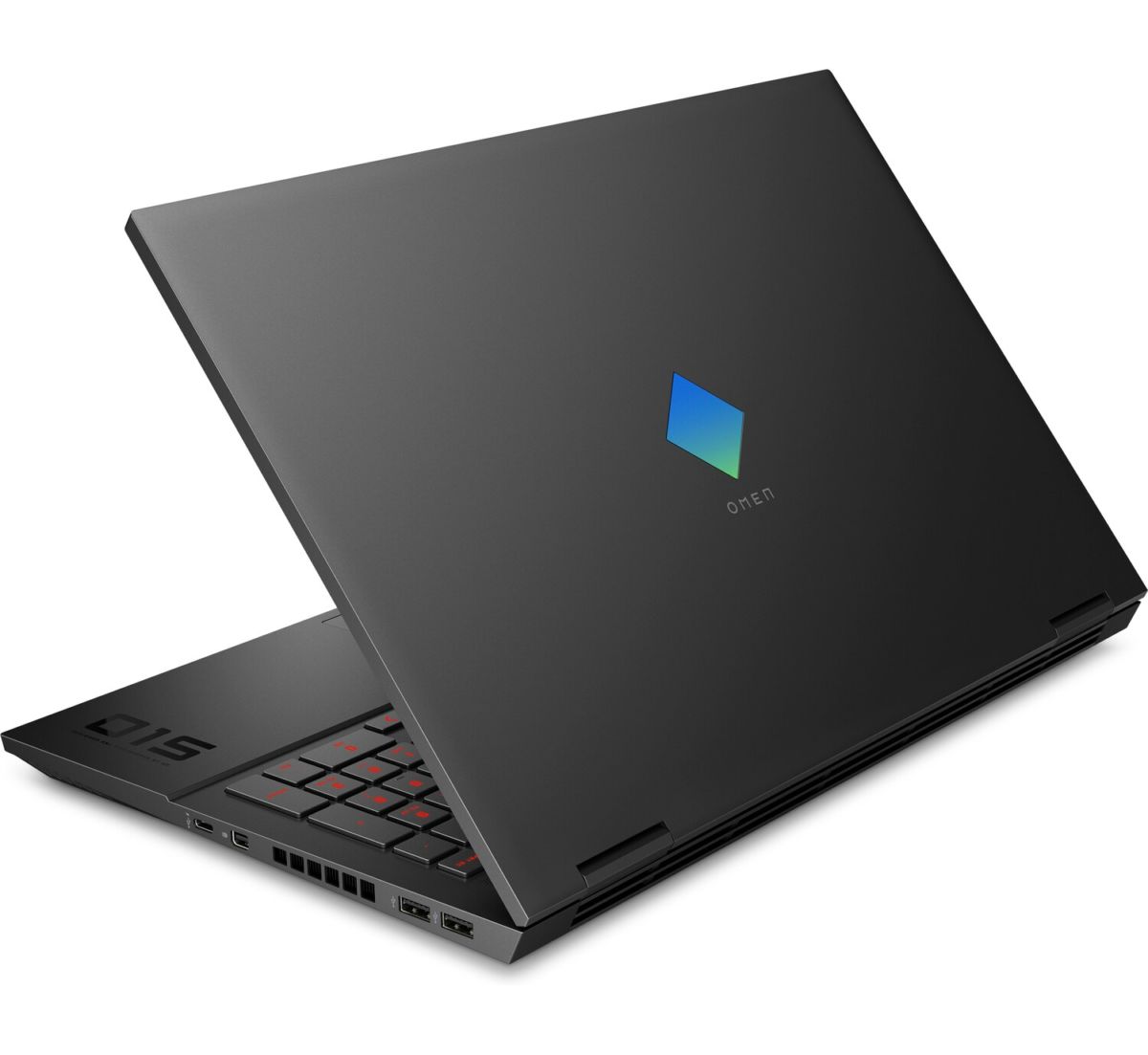 Thrown into this nifty package is a super long battery life of 12.5 hours that will allow you an all-day or all-night play unplugged. Plus, it is fast-charging to get you back up in your game in a heartbeat.
All that power is cooled by Omen Tempest Cooling which has a three-sided venting and five-way airflow system, engineered to maximize performance and keep your machine chill even when gameplay heats up.

On the outside, the newest HP Omen gaming laptop is one handsome machine that gets envious looks while you play. The luscious case design is complemented by the three-sided borderless display, an aluminum-finished palm rest for that premium look, and a full-size keyboard that illuminates in Dragon Red or highlights WASD in white for instant recognition, plus a 26-Key Rollover Anti-Ghosting technology.
With Omen Command Center, you can customize and optimize everything from performance controls to the RGB keyboard. It has all the ports you need for an easy upgrade and make this machine perform further beyond other mere gaming laptops.
For stronger connectivity, the HP Omen Laptop 15 allows a Wi-Fi 6 add-on and optional lightning-fast Thunderbolt 3 support for fast downloads and smooth streaming.
Get your hands on this beauty now through authorized HP resellers or online stores Shopee and Lazada. Available in Shadow Black. Price starts at PHP 79,990. Visit the HP Flagship store in Lazada to know more about it.