Best Tech Deals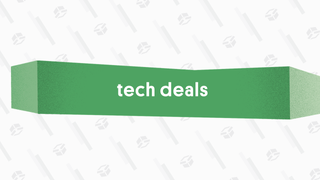 Best Tech Deals
The best tech deals from around the web, updated daily.
HP Omen Gaming Laptop – Ryzen 7 | $850 | Best Buy
You ever notice how no one ever plays video games anymore? Weird, right? They were such a phenomenon in the 80's and 90's, but now they basically don't exist. Where's Atari at? Is Sega still kicking these days? All we do is read books and watch the nightly news in 2020. It's time for that to change. It's time what we finally play some video games for once. If you want to join this revolution, the HP Omen gaming laptop is on sale over at Best Buy. It's $400 off its usual price, taking it down to $850. That's a solid price considering that it's got an AMD Ryzen 7 processor and GeForce GTX 1660 Ti running in there. With a 15.6″ full HD display, you can finally see what Sonic the Hedgehog has been up to lately.
---