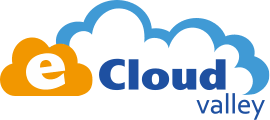 As the battle against COVID-19 continues, Philippine businesses need cloud technology to survive and thrive beyond the pandemic. Businesses are struggling against double-digit contractions, and while restrictions are slowly being lifted to stimulate economic activity, the pandemic has made clear who its first casualties are — on-premise businesses.
"When the pandemic hit, businesses, regardless of size, scrambled to find ways to keep their operations up and running even when they're on lockdown," said Jonathan Que, country manager of eCloudvalley, recently awarded as Amazon Web Services (AWS) Consulting Partner of the Year. "Today, businesses that are on the Cloud, regardless of size, remained agile despite the drastic changes the pandemic brought. In the meantime, some of the biggest companies that have huge investments on on-premise or traditional setups are still struggling with scaling down their businesses, as well as downtime that leads to customer complaints."
With thousands of customers across the region and with every employee being AWS cloud certified, eCloudvalley is an AWS premier consulting partner, the top tier recognizing partners with the highest level of competencies and higher number of customer references. A big part of their success stems from eCloudvalley's strategy of working backwards from the customer. By understanding the customer and identifying their business' pain points, they are able to more effectively find solutions to help customers in their journey to the cloud.
Led by Que, one of the earlier evangelists of cloud technology in the country, the company's experience supporting their customers to push through the challenges posed by COVID-19 shows how the pandemic has become the best case study on why local businesses should make the transition to the Cloud.
"On the surface, companies' biggest challenges revolve around not being able to work in their offices and being able to keep their operations up 24/7 outside of that office," Que said. "But there are three underlying problems that the pandemic has exacerbated for Philippine companies — overhead costs, availability, and scalability. All these can be addressed if businesses are able to operate in the Cloud."
The biggest advantage that Cloud technology can offer during the pandemic is scalability. As businesses slow down, businesses can also scale down their usage of Cloud technology only to what is needed, inevitably bringing down their costs to keep their operations running. However, for those running a traditional setup, they've already invested in technology that is most likely underutilized in this pandemic situation, tying up what could have been potential cash flow into capital expenditure.
"Traditionally, businesses need to project their needs at least three to five years into the future to assess how much investment they should put into adopting the proper technology to support their business," said Que. "What this really means is they're hypothesizing what will happen five years down the road, and they end up either paying for technology they don't maximize or rushing to procure technology they didn't anticipate."
With Cloud, the investment in technology happens in parallel to what the business needs. This proved to be crucial during the pandemic when it drastically cut economic activity, essentially cutting down business operations. At the same time, since Cloud technology allows remote access and management, operations become available 24/7 even when mobility is limited during lockdowns and quarantines.
Following the trends of eCloudvalley's customers over the three years the company has been operating in the Philippines, Que revealed that the biggest barrier to adopting cloud technology is openness to change.
"Many businesses in the Philippines are still running traditionally and the transition to cloud is seen as a drastic change they need to adopt emotionally and culturally," he said. "This is understandable given the legacy of on-premise operations, but those who have migrated to the Cloud prior to the pandemic are faring better during this ordeal. And we're not just talking about the large tech companies in the country – this is true even for innovative SMEs, which makes up 60% of our customers base."
With the pandemic projected to continue until 2021, Que reiterates that businesses need cloud technology and should start considering their transition to Cloud to survive even post-pandemic.
"At this point, every customer interaction is crucial. Many businesses are struggling to remain accessible and available to customers, but those that are on the Cloud have too many advantages over those with a traditional setup. If a customer doesn't get what they want from the business, they will easily move on to those who can keep up with their needs," concluded Que.