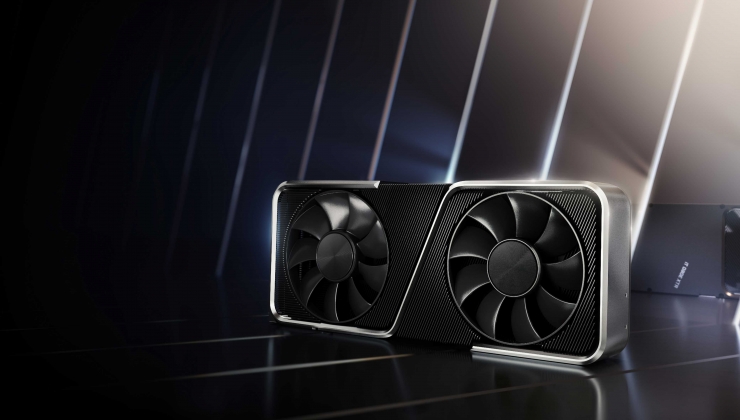 NVIDIA have revealed the GeForce RTX 3060 Ti officially today, along with a release date of December 2 and it sounds like quite an awesome card.
Hitting performance levels (and above!) comparable to the RTX 2080 SUPER, which for the price is absolutely amazing at $399 / £369 which is far less than the 2080 SUPER. When it becomes available on December 2 this will be as custom boards including stock-clocked and factory overclocked models from various vendors as well as a Founders Edition direct from NVIDIA.
Want some specs? Here's a comparison between the models of the 3000 series:
As long as you're not going for 4K gaming, the GeForce RTS 3060 Ti seems like a winner, and would likely be exactly what I would be going for if I was going to be building a system. At 1440p and 1080p gaming, it seems ideal. NVIDIA drivers generally have good Linux support too, and we expect NVIDIA to have a fresh driver up either today or tomorrow to formally add support for it on Linux – like they always do with a new GPU release. We're never left waiting around.
Going by Phoronix benchmarks on Linux, it seems like performance winner. I get that technology moves on quickly but even so, it still slightly amazes me just how much performance and price has come along with cards like this.
The real question is: just how fast will stock vanish this time? It may be releasing on December 2, doesn't mean many people will actually be able to get one though like the last few new GPU release.
If you do buy one, NVIDIA are throwing in one whole year of GeForce NOW Founder membership too which is open to both new and existing GFN customers to sweeten the deal. With their plans to actually support Linux with GFN in the browser, that sounds good.
Article taken from GamingOnLinux.com.