TEAM ARTICLE – Here is part 3 of our on-going series that answers the question: Which gadgets do we enjoy using so much that we would spend our hard-earned money to replace them? Be sure to also check out part 1 and part 2 as well.
Brook & Mason Miller Hall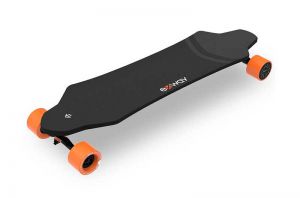 Mason adores this skateboard, it's his prized possession. It's also a big hit with my sons' friends and cousins, and even their more daring aunts and uncles. It's in constant use and shows no sign of wear, even after a year.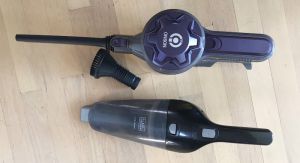 I've used this daily since it arrived. It's by far my best tool in the seemingly endless battle against dog hair, and believe me, I've tried many different vacuums and dusters. I would definitely replace it!
Buy now: MSRP is $199.99 but on Amazon for less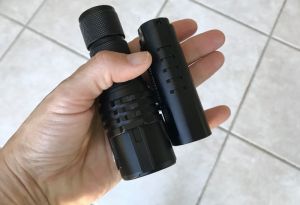 These little flashlights have come in handy with so many home repairs. My husband even brings them to his friends' homes to help with their projects, and we've recommended them to several people for camping and around the house.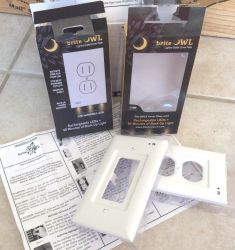 It's such a simple concept, but I absolutely love these outlet covers. They solve the problem of keeping my stairs safe for teens and dogs, even in the middle of the night. I would definitely replace and am considering buying more.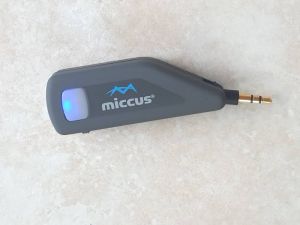 We reviewed this little gadget more than a year and a half ago, and we still use it nonstop. Lately, it's found a home with our backyard movie projector and speakers. But it seems like we're always using it for something or other, so if it got lost or broken, we'd certainly purchase another.
Matt Gregersen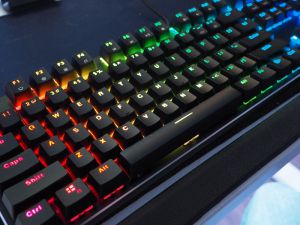 Since receiving this keyboard to review, it hasn't left my desk. It's held up perfectly under heavy use, and using other keyboards now is unsatisfying.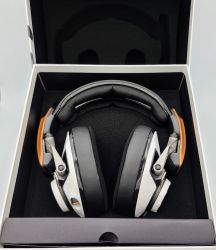 This headset has been one of the best sounding that I've tried so far, and has an excellent microphone, and is comfortable to wear all day. There have been some wireless sets I've used/reviewed that I also like, but I keep switching back to the EPOS SENNHEISER GSP 601 for work and gaming.
Buy now: MSRP is $249.95 but on Amazon for less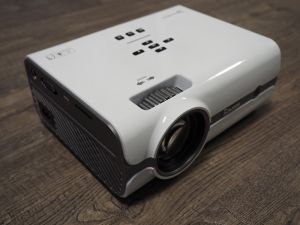 I've gotten so much more use out of this projector this summer than expected (due to COVID-19 and outdoor-only distanced family/friend visits). It's worked perfectly, and if it was lost somehow, I'd get the same model again.
Buy now: $99.99 on Amazon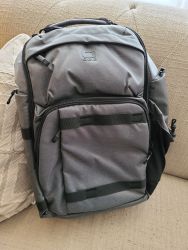 This backpack is the perfect size for work travel, and I love how they laid out the storage pockets and how well protected the laptop is. I haven't gotten much use out of it this year, but it will be a must have for future trips.
Buy now: $149.99 on Amazon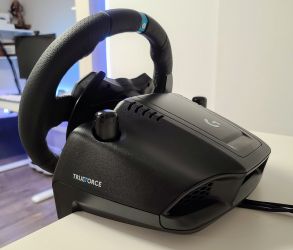 The speed-freak in me has loved escaping into virtual worlds this year, and this setup is perfect for everything from casual to hardcore simulator racing gameplay. I would definitely replace it if it were lost, it's built like a tank and the force feedback is so good it tricks my brain into flinching at collisions and reacting to lost traction much better than any previous system.
Buy now: MSRP $399.99 but less on Best Buy
Andy Jacobs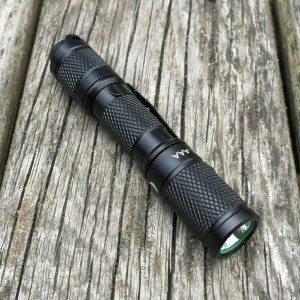 Lumintop Tool AAA flashlight
This small but mighty flashlight has been my light of choice in my EDC kit since the day I started reviewing it. It's small and compact but can throw a considerable amount of light for its size. I also prefer its pushbutton activation to a twist-style, and it has proven to be super durable–and has helped me locate things on more than one occasion while traveling.
Visit Lumintop's store on Amazon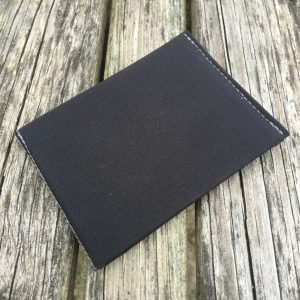 Although I've rotated other wallets into my EDC, this is the one I always go back to. It's very slim but still holds my essentials–about 7-8 cards and some cash, and it is very durable and sheds water quite well. Solid construction and smart design.
Buy now on Slim Fold's site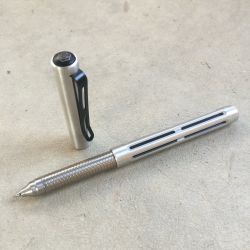 As I mentioned in its review, this is the most fun pen I've ever used, due to both its styling and its magnetic snap-on cap. It also feels good in my hand when writing with it. The Spoke Design folks continue to crank out clever, fun products and this is one of my favorites yet.
Buy now for 69.00 on Spoke Design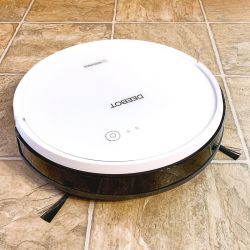 I've been working from home due to the COVID-19 pandemic and running this little guy in our highest-traffic areas and it really helps cut down on the amount of vacuuming that we do on a weekly basis. We affectionately refer to the DEEBOT 600 as, "The Bot."
Buy now: $149.99 on Walmart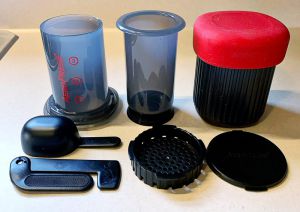 Since working at home for seven months (and counting) during the pandemic, I've become a pretty hardcore coffee drinker, and I think any and all coffee tastes better when it's brewed in the AeroPress. While either the standard AeroPress or this Travel version works equally well, I prefer the Travel version because it is just a bit smaller but with the same capacity.
Buy now: $35.99 on Amazon
Howard Sneider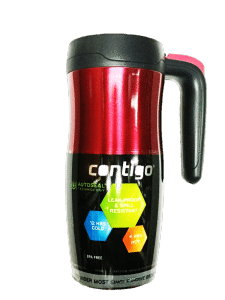 All of us here at the Gadgeteer write a sample review as part of the onboarding process for becoming part of the team. My sample product was my Contigo mug and I still use it every day. I have another that I rarely use but sadly this version isn't available anymore. The best feature of this vacuum thermos is that it has a handle that makes it easy to carry when your hands are full.
Buy now: $24.95 on Amazon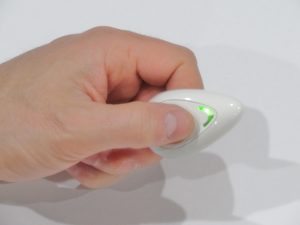 In my review of the PIP, I thought that after many uses that this device would become unnecessary because the user would learn to put themselves in a calm mood. In a sense this is true. After years of use, I can easily put myself in a state of calm however I still like using the pip to get a score of how relaxed I am. There are other types of this device on the market now but I'm comfortable with this little gem.
Buy now: $149.99 on thepip.com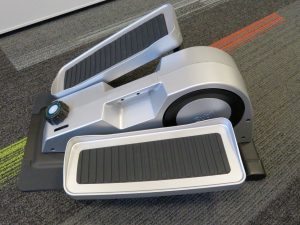 Cubii Smart under desk elliptical machine
I still pedal away at my desk and thanks to the Cubii I know how much activity I'm doing per day and I'm encouraged to pedal more when I stop. Cubii has recently upgraded its app to make the social aspect of this device more prominent. There are less costly options but for a Gadgeteer it needs to have Bluetooth, right?
Buy now: $349.99 on Amazon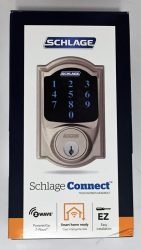 Schlage Connect Touchscreen Deadbolt door lock
There are a lot of other options for door locks but I like the Schlage Connect because it has performed well for so long. Being able to go out for a run without keys is one of the great freedoms this type of door lock provides. Also, the doorlock ties into my home wi-fi so whenever the deadbolt is retracted, whether by code punch, key, or even lockpick, I'm notified on my phone.
Buy now on Amazon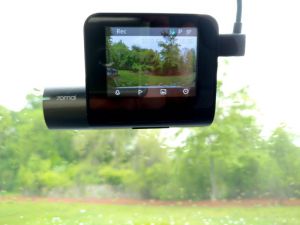 70Mai Dash Cam Pro
I still haven't had a real need for my dashcam but I'm happy that I drive with it every day. Plus some of the things you see on the road are worth a picture or two, like the Oscar Mayer truck, or a jackknifed semi. Being able to speak, "emergency video" or "take picture" is a lot easier than fumbling with buttons.
Check 70Mai's store on Amazon
Ryan Chapman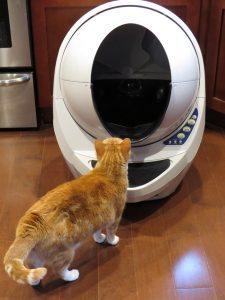 This thing is huge, a pain to move, and a little bit of an eyesore, but if this breaks down, I won't last long before I get another. I just have to empty the bottom every 5 days which is so much nicer scooping every day. The cats do great with it and it keeps the litterbox smell to a minimum.
Buy now starting at $449 from litter-robot.com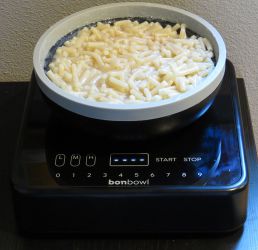 Ok so, technically this is a newer product, but now that I've used it, I would never want to be without it. I cook so much more than before and I am likely eating healthier because of it. Even if I had a stove handy, I would still use it frequently because everything is cooked so fast!
Buy now: $149.00 on Amazon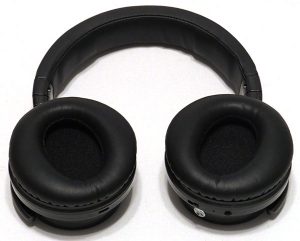 Every time I think about getting a pair of Bose noise cancelling headphones, I come back to these. They fit so well on my head and the sound quality is so good for the price, so I would easily be able to replace them if they were broken. I actually recommended them to my mother a few years ago for a Christmas gift for my father.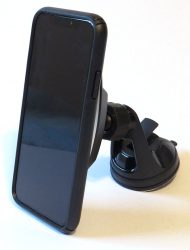 Support The Gadgeteer:
We may earn a small affiliate commission from purchases made from buying through links on our site. As an Amazon Associate I earn from qualifying purchases. Learn more.