chinese tech giant OPPO has unveiled the OPPO X 2021 rollable concept smartphone featuring an extending display. the launch took place in shenzhen during the company's innovation day event where they showcased new concept products.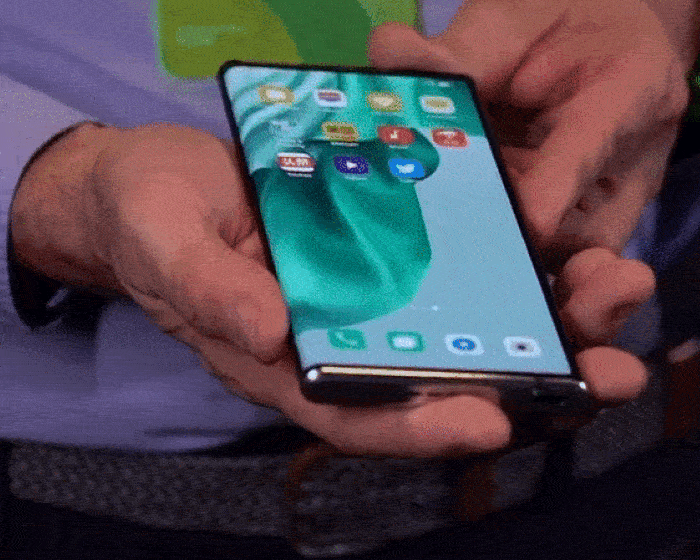 images and video by OPPO
the OPPO X 2021 rollable concept handset is the latest achievement of OPPO's R&D in flexible display and structural stacking, bringing users more natural interactive experience. the concept handset features OPPO's three proprietary technologies, including the roll motor powertrain, 2-in-1 plate, and self-developed warp track high-strength screen laminate. they lead to a continuously variable OLED display that measures as small as 6.7 inches and as large as 7.4 inches, which allows users to adjust the size of the display based on actual needs.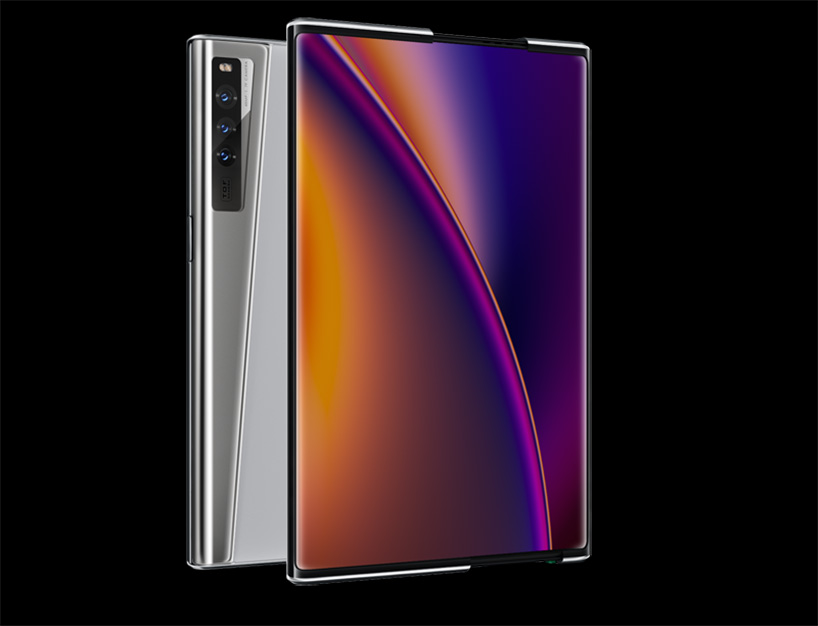 what's different from phones we've seen in the past is that the OPPO X 2021 has a screen that doesn't fold but instead bends and rolls smoothly. additionally, OPPO's self-developed warp track laminate raises the overall strength of the screen with high-strength rolled steel. the thinnest area measures 0.1mm. these screen-protecting materials are as tough as tank tracks and do not increase the resilience. also, it's quite impressive to see how the screen quickly adapts to the movement. to achieve this, OPPO states that 'the screen includes high-precision sensors that conduct real-time monitoring, enabling it to be positioned precisely, and retract and extend smoothly.'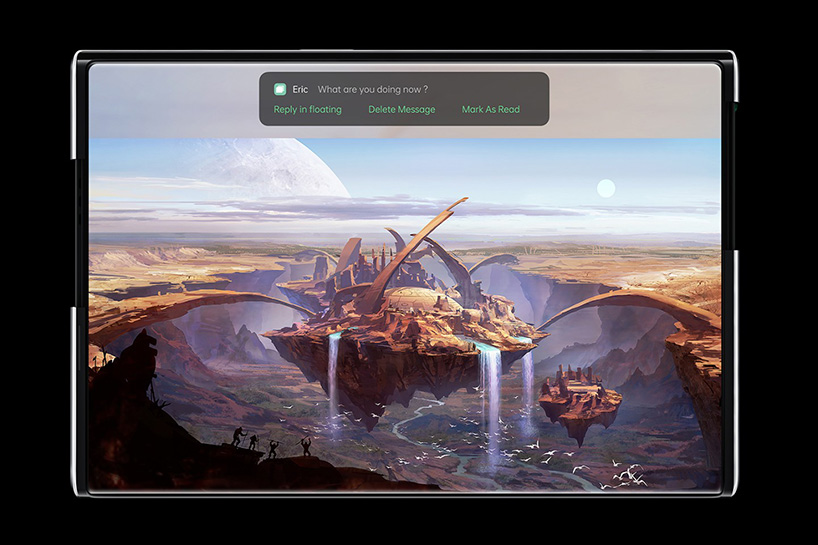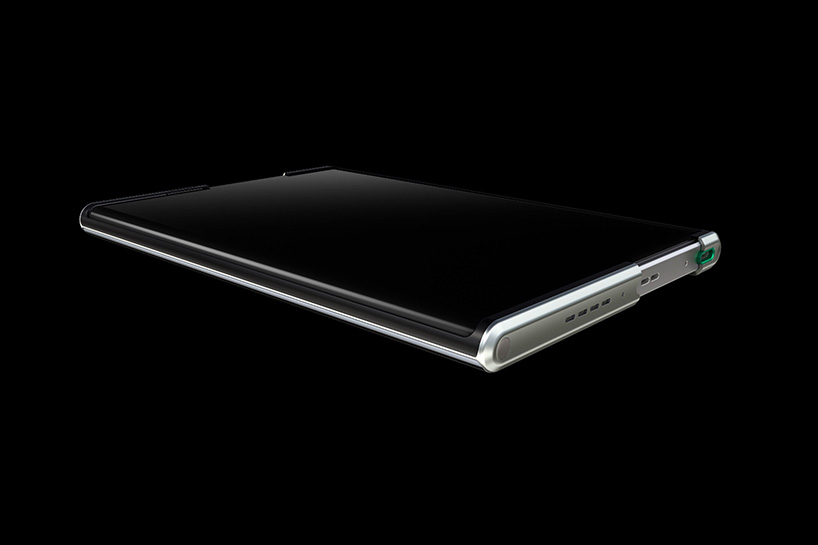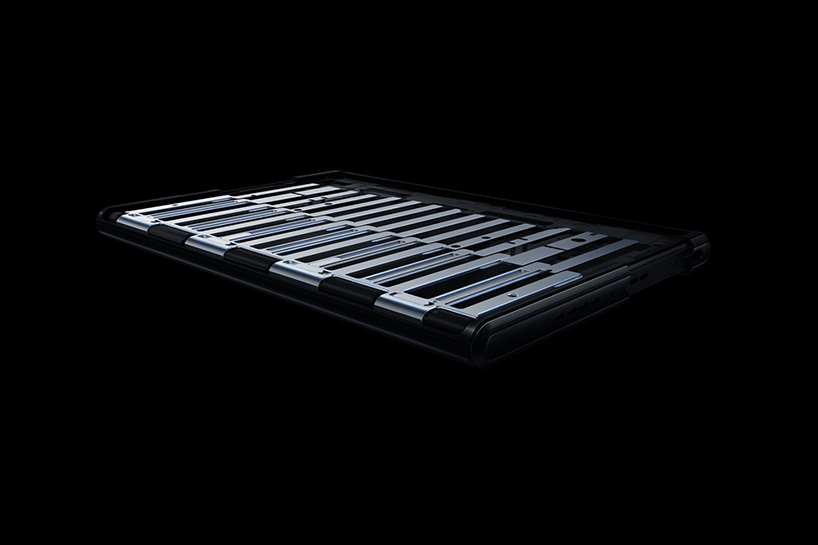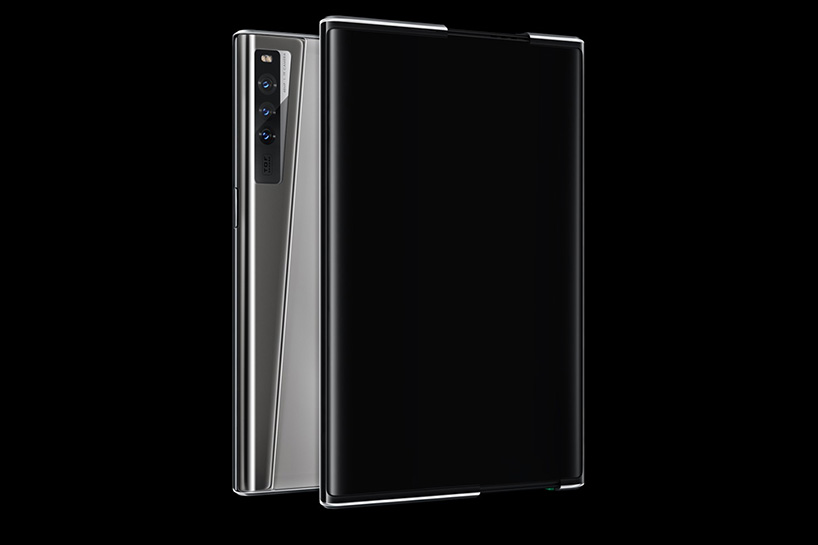 project info:
name: OPPO X 2021
company: OPPO
type: rollable concept smartphone
juliana neira I designboom
nov 20, 2020