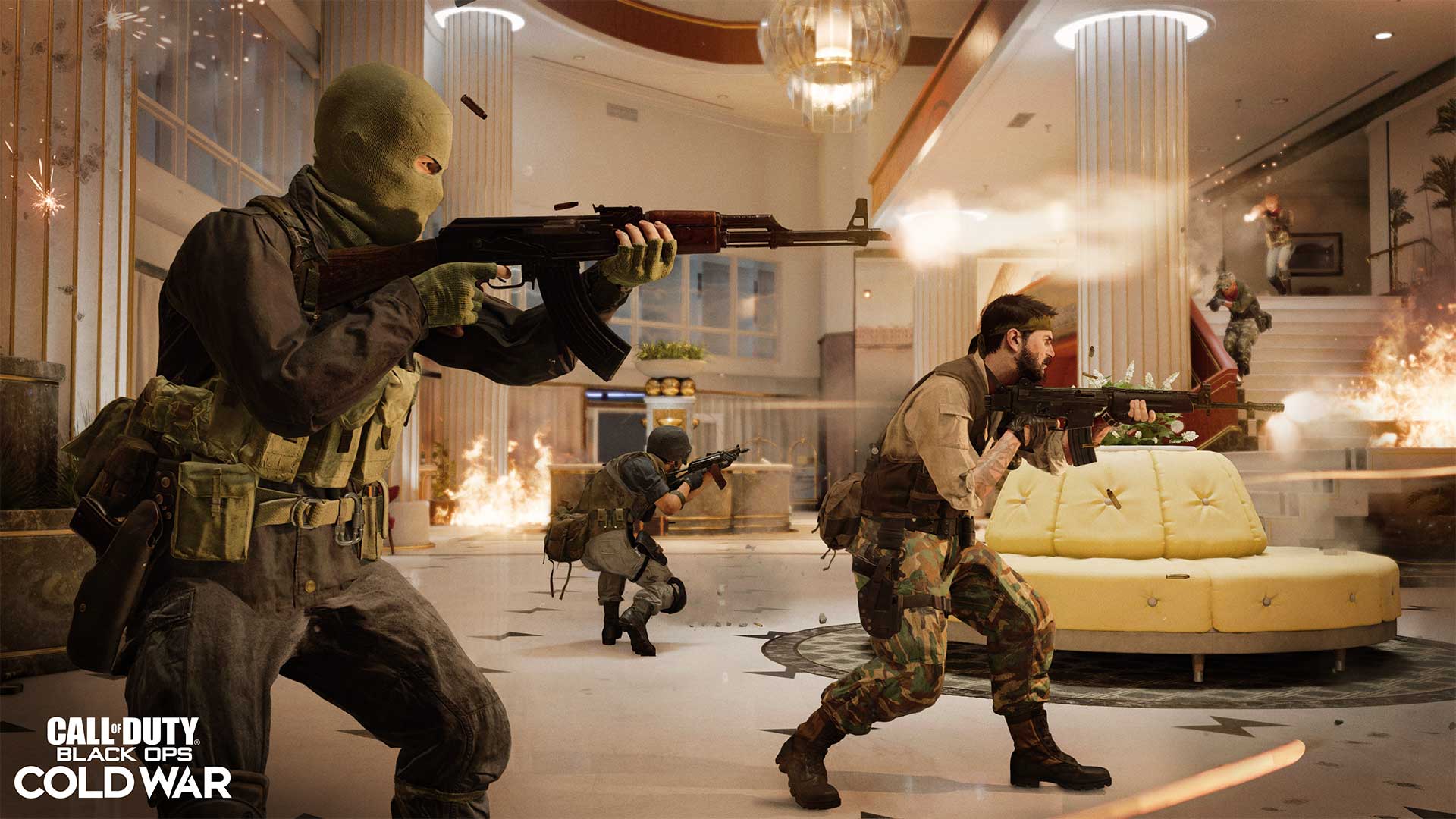 As you level up in Call of Duty: Black Ops Cold War, you unlock new weapons such as the AUG and Hauer 77. One of the most powerful weapons in the assault rifle category is the AK-47, which is unlocked at level seven. The weapon is a fully automatic rifle, described as having high damage with a marginally slower fire rate. The base statistics of the Call of Duty: Black Ops Cold War AK-47 already shows the weapon has considerable firepower. However, a player has recently discovered a class that gives the AK-47 negative vertical recoil.
The player, who demonstrates the anti-recoil AK-47 on the Black Ops Cold War Reddit, also shows their class. To begin, the Call of Duty: Black Ops Cold War fan has the KGB Eliminator Muzzle equipped. This significantly increases your muzzle flash concealment, while improving vertical recoil control. Also, the 18.2" VDV Reinforced Barrel adds 100 percent effective damage and increases bullet velocity.
Next, the player used the Spetsnaz Grip Underbarrel, which improves both your vertical and horizontal recoil control. He then added the The VDV 50 Round Fast Mag, which adds to your ammo capacity and reload speed. This ensures that you have enough ammunition to shred through enemies when using this overpowered class. To complete the class, the player used the GRU Elastic Wrap Handle. This improves your aim down sight speed by 30 percent and flinch resistance by 80 percent. It is important to note that the GRU Elastic Wrap Handle is only available on the Iron Curtain AK-47 Blueprint. However, the Spetsnaz Field Grip Handle fulfils the same purpose and is only slightly less effective. The Spetnaz Field Grip Handle improves your aim down sight time by 15 percent, and flinch resistance by 80 per cent.
The AK-47 negative recoil effect
AK-47 has negative vertical recoil with attachments? 🙂 from blackopscoldwar
As you can see from the clip, the weapon has the ability to lock on to a target, giving you an extremely accurate shot. When the player shoots the AK-47, no bullets appear to travel above the reticle, showing a negative recoil effect. Instead, the bullets appear to drop, meaning you will never have to consider recoil in a gunfight. Currently, it is unknown if this was intentional or not. Perhaps, Treyarch will respond with the Season 1 update. Until then, you can take advantage of this class in your future matches.