Ford Philippines turned to virtual volunteer activities to celebrate Global Caring Month last September as part of its commitment to give back and support community service projects amid the COVID-19 pandemic.
The annual social responsibility event sees thousands of Ford employees and dealer employees from around the world take time to participate in various community projects.
Ford employees served as virtual volunteers in different learning sessions under Gawad Kalinga's (GK) Paraisong Pambata program that benefitted the kids from GK Diageo-Yolanda Village in Sta. Cruz, Laguna. Through video conferencing, the employee volunteers conducted activities such as storytelling, art and crafts making, board games, and tutorials to learn more about health and safety during the pandemic.
Two virtual learning sessions benefitted over 50 kids from the GK community. Aside from virtual volunteer activities, Ford employees also donated school and art supplies to the kids for their use in their online classes.
Ford PH CSR lead hailed as one of Ford Motor Company's 15 global 'All-Star' volunteers
To commemorate Ford Volunteer Corps' 15 years of serving communities, Ford Motor Company executive chairman Bill Ford and Mary Culler, president, Ford Motor Company Fund recognized 15 global "All-Star" employee volunteers for their passion, leadership and commitment to volunteering.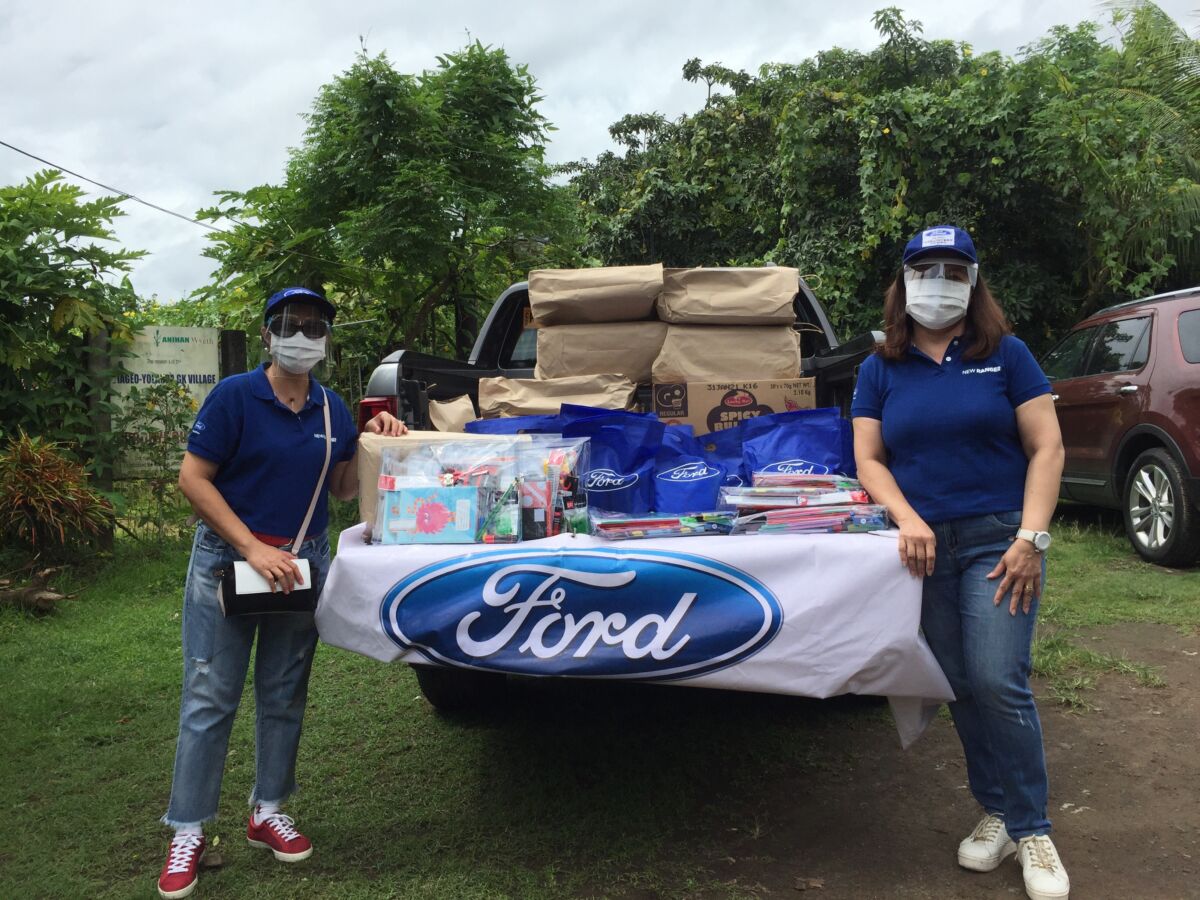 One of the recipients of the prestigious recognition is Josephine Gonzalez, government and corporate affairs director, Ford Philippines. Gonzalez spearheaded Ford's relationship with GK, American Chamber of Commerce (AMCHAM) Philippines Foundation, and other NGO partners, engaging employees and dealers as Ford Philippines' Volunteer Corps to drive programs focused on four basic needs: accessible healthcare, community housing, clean water and meals for school children.
"In my volunteer work, I see poverty and struggle for survival. But what affects me most is how people help each other and how they live with dignity and self-respect. Seeing this helps me become more compassionate, sensitive and respectful of other people," Gonzalez said.
Ford Philippines has been recognized in recent years for its corporate social responsibility activities by AMCHAM Philippines, the U.S. Embassy, and the Society of Philippine Motoring Journalists.