How many photos and videos do you take each day? Is your phone or laptop running out of space? With a large part of our lives now in the digital space, we are faced with the challenge of an ever-growing multitude of digital files scattered across different devices and services. To consolidate all these files in one safe place, you need a secure and centralized storage solution — NAS.
What is NAS?
NAS is Network-Attached Storage, a device with terabytes of storage space connected to your home or office network which, in addition to storage, can automatically sync and back up various files, from working documents to photos, music, and video collections, providing data protection features.
Why not just use external hard drives or public cloud services?
NAS vs external hard drives
The obvious disadvantage of an external hard drive is that you need to physically attach the drive to your device in order to access the files stored inside. With a NAS, you don't need to carry around the physical drive as you can access them remotely whenever needed through the internet. Moreover, if you want to share certain files with anyone, you don't have to give your physical drive for them to open/download the files. This practice of transferring files on external drives across devices is also often a source of malware infections.
With a NAS, you can securely share your files by authorizing users to access your files. You have the option of allowing general data access to all files, such as for those shared with your team, or just selected files. All these can be done securely by specifying the validity period, password, and direct account settings
NAS centralized management console vs external hard drives
Let's face it, many of us have terabytes worth of documents, photos, etc. on various hard drives, and it's often hard to keep track of which hard drive contains which files. A major advantage of NAS is the centralized management console that lets you organize the stored files effortlessly. What's more, you are able to add more storage drives as needed, manage the volumes, and monitor all the files together without bothering by the scattered data in different external hard drives. With built-in security configurations, you're assured that your digital life is in a secure place.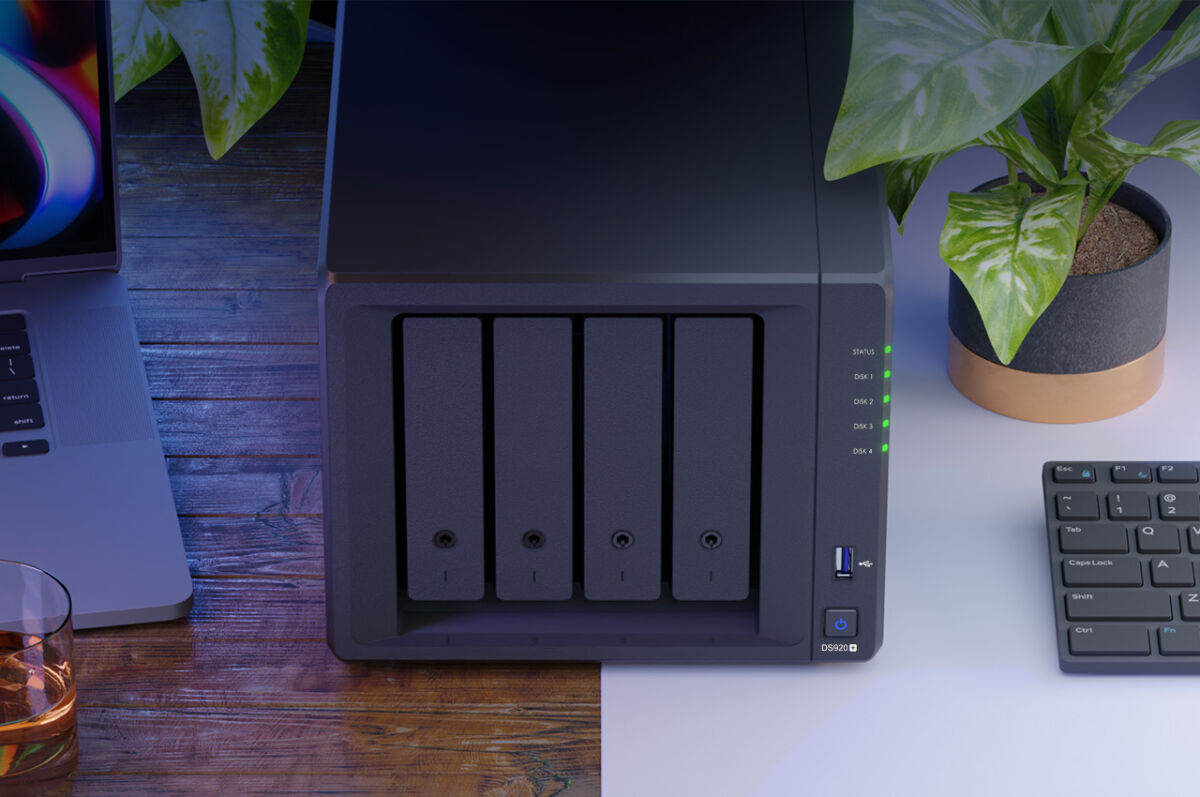 NAS vs public cloud services
There are any number of public cloud services that offer the same benefits as having your own private NAS. These let you save and organize your files outside of your device, thus freeing up storage space on your computer or smartphone, while also giving you anytime-anywhere access through the internet. However, outside of the free tier storage, these usually require a monthly subscription fee priced according to your data storage volume. Also, you have to keep in mind that subscribing to these public cloud services means your data are stored on some entity's server over which you have no control. In case of outages or security breaches, then you have absolutely no control over what happens to your data.
On the other hand, having your own NAS requires only a one-time investment, with the assurance that you have absolute data ownership and control. In the event of service outages, you still have physical access to the on-premise NAS device, and you can always guard against data breaches with the proper security configuration.
NAS—Ideal storage choice for the modern home
Let's say you have family photos that you'd like to safe-keep to memorialize those priceless moments. An external hard drive could be the choice, but it won't let you access these memories anytime, anywhere. How about public clouds like Google Drive and Dropbox? You might be able to share photos with family members and friends easily, but then you'd be giving up data ownership to the public cloud server, and could eventually run out of free space.
Synology NAS DS220j is a great starter NAS to address this need, and more. It has two hard drive slots which can be set up for RAID 1 (Redundant Array of Independent Disks Mode 1), which simply means that if one drive fails, you'll still have a copy of all your data on the other drive.
Of course, as a NAS, remote access is a no-brainer even as all files are stored in an on-premise device.
For those who want to preserve files and can't bear to hit the delete button, consider a one-time investment on a NAS as a data storage solution so you never have to worry again about HDD failures or regular subscription fees.
To know more about Synology DS220j, check out our review: http://sy.to/njbmb.