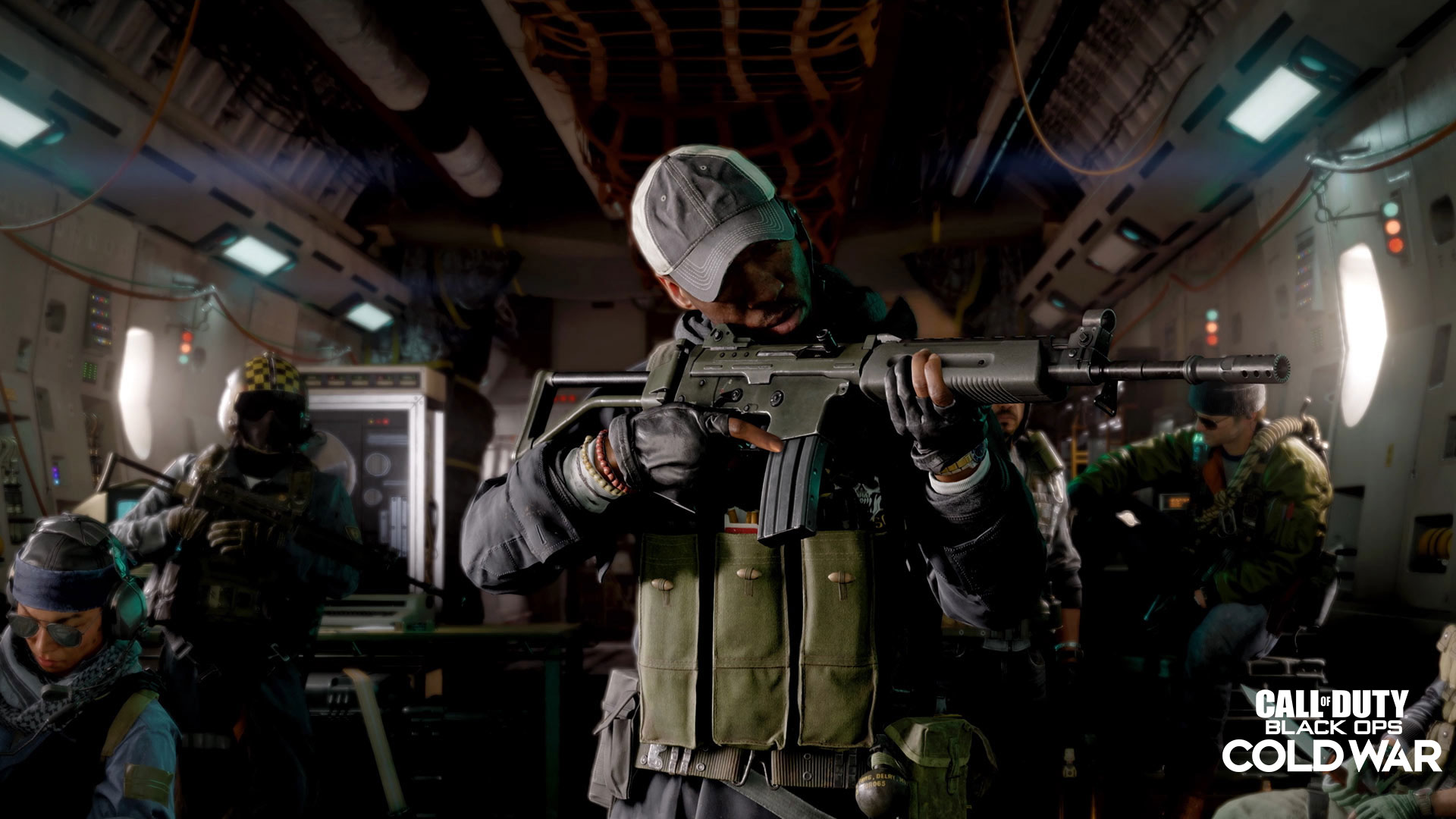 The release date for Call of Duty: Black Ops Cold War is edging closer. Players who pre-ordered the physical copy of the game have already started receiving them. Therefore, they have been able to access the game offline. This means that weapons, game modes, gun camos, and more are starting to be leaked. Recently, the return of the iconic AUG from has been leaked in Call of Duty: Black Ops Cold War. As a result of the handing out of early copies, one of the most anticipated camos, dark matter, has been leaked.
In past Call of Duty: Black Ops titles, dark matter is acquired when you complete weapon challenges. In order to do this, you must unlock the gold camo for each weapon first. Then, work towards earning the diamond camo for each and every weapon. The same appears to be returning in Call of Duty: Black Ops Cold War. The dark matter camo was leaked by the prominent Call of Duty leaker, TheGhostOfMW2. The Call of Duty: Black Ops Cold War dark matter appears to follow a similar color scheme to past dark matter camos. The camo is pink and purple with a glossy touch. The response from fans has been positive, so expect to see many players trying to earn the camo when the game launches.
DARK MATTER LOOKING NAUGHTY pic.twitter.com/QZP1O7UzbU

— dude trust me (@TheGhostOfMW2) November 10, 2020
It's almost time to grind for dark matter once again.
From the image, it is unknown if dark matter in Call of Duty: Black Ops Cold War will be a reactive camo. In addition, it is unknown what challenges players have to complete to unlock the various camos. As there has been no indication from Activision, it can not be confirmed that the leak is definitely the dark matter camo. However, you will not have to wait long to take a look for yourself. Call of Duty: Black Ops Cold War launches on November 13.