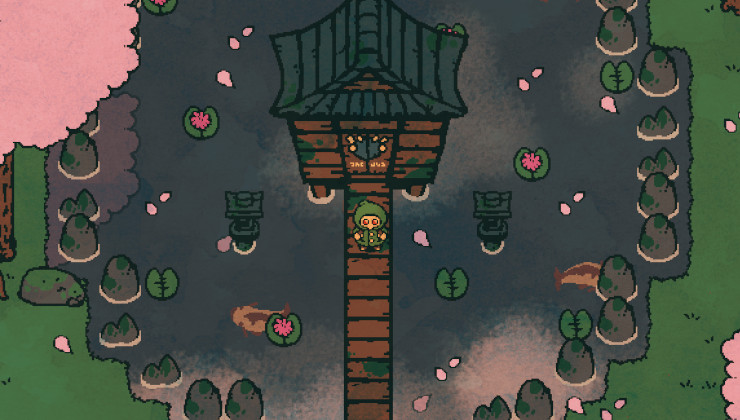 Forest's Secret is a free (you can donate) adventure game with a nonviolent theme where you play as a traveller who has just arrived at a quiet forest settlement called Wabika.
"Forest's Secret is a cozy, nonviolent adventure game. You play as a traveler who has just arrived at a quiet forest settlement called Wabika, and must explore its mysterious paths, discover its ancient history, and make friends with its quirky inhabitants in order to find what it is you're searching for. There's lots of neat little stuff to discover!"
It actually released quite some time ago, along with an additional Mystery of the Frost update that came later adding in a new story, new areas to explore and new gameplay mechanics. Shame we only just came across it as it's quite sweet.
It's made with Java and for the Linux version, it seems to need OpenJDK 8 as it didn't work with later versions. So you can run it directly (on Arch as an example install this and lwjgl) with:
'/usr/lib/jvm/java-8-openjdk/jre/bin/java' -jar 'forests_secret_v2_1.jar'
Nice to see more developers try out a casual adventure that doesn't rely on combat. The art style is absolutely wonderful too, as it looks like you're often walking through a series of paintings.
Find the game on itch.io where it's free and you can donate there if you liked it.
Article taken from GamingOnLinux.com.