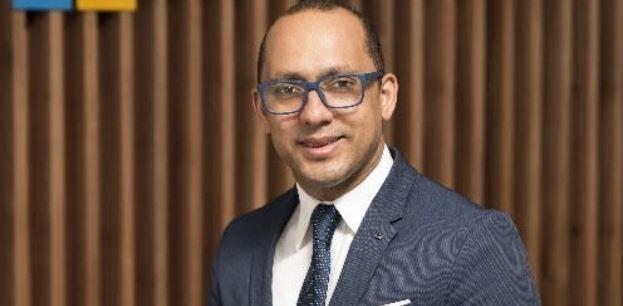 THE most successful companies in 2020 have all changed their business models and conformed to use of technology, says Microsoft modern workplace specialist Federico Muller.
Muller, who is in his seventh year with the international tech giant, said the restrictions of the ongoing global Covid-19 pandemic have accelerated the use of virtual tech solutions throughout the Caribbean region.
Microsoft remote platforms have more than doubled in downloads since March and now have over 75 million active users globally, Muller said.
"Covid did the work in two months that we never seen in years in data transformation. You will see a lot of new things that you never imagined. You have to ask the question how many of my day-to-day operations do I use a computer that I didn't do in the past," Muller told a group of local journalists during a Microsoft Remote Work and Remote Education Webinar, held on their Teams platforms last Wednesday.
Conversely, Muller said companies resistant to tech evolution are having great difficulties this year. He predicts that the new applications of tech in everyday life will only continue beyond the limitations of the pandemic, as consumers grow accustomed to the "new normal".
"A lot of companies are doing bad because their business model doesn't support technology and they are not prepared for the changing business. Today, you exercise with your peers using your phone. Today, you can go to the supermarket on your phone. You can shop remotely and have it delivered. That is only going to continue," he said.
Respond, recover, reimagine
Muller said the most successful companies have executed a three-phase plan: response, recover, reimagine.
"All the banks sent their employees home, but they keep working. They accept some risk that they never did before to be able to still serve customers. The companies recover some responsibility of risk and time. The companies are doing recovery to expand their service and get more comfortable working remotely," Muller explained.
Both public and private sector entities are spending more than they are bringing in, he said. This is where a period of recovery and innovation is most needed, Muller advised.
"You see a company like Walmart with interesting numbers. The people are buying more food and not buying clothes, gadgets, and luxury items. There is a shift towards areas that can give you more revenue and more profitability," he said.
Muller said the companies positioned to service an emerging tech-savvy market are the ones that will thrive throughout and after the pandemic.
"Some things are never going to be back (to before) and maybe the experience, the people get acquainted with this new experience. I can go to my phone and choose this, this, this and pick up at the door. Maybe this is the way I will do shopping (from now on) and those who give me this option I will use and those who think it's temporary I don't go back to," he said.
Overcoming obstacles
Despite the leap forward in tech application, Muller says a few obstacles stand in the path of its long-term use: resistance to change, inadequate infrastructure and cybersecurity concerns.
Microsoft has sought to address all three through education, improving the security measures of their platforms and by use of cloud storage.
"A family company who are very conservative may not believe their model can adapt to tech advancement. They have to start with their leadership. We saw a lot of that in Government with employees and leaders resistant to adopt this model.
"Some customers don't have the infrastructure to grow and meet demands. A supermarket, for example, may put the app for the people to buy with their cellphone and pick up goods, but they may not have the infrastructure to meet all customer's needs. Cybersecurity has a very high impact on the growth of hacks. Interpol said we have 400 per cent more hacks today than before. The cloud tech solves this," he said.
Muller said forming mutually beneficial business alliances is also key to thriving in the new environment. That and understanding that a change in the culture of business is integral to success, he said.
"Groceries and food delivery are forming alliance, for example. They create integrated logistic so people can go to the supermarket and shop fast.
"People think digital transformation is only tech, it's culture. You need understanding by the people as to how the technology works. Sometimes we adapt and we are not monitoring change management and it puts the projects to fail or be delayed if you are not taking care of the details," he said.
Remote education
Microsoft has also played a major hand in the classroom over the past nine months, Muller said.
Globally close to 200,000 tenants in 175 countries are using the Teams for Education platform to connect students via a virtual classroom experience. In Latin America and the Caribbean there are 8.8 million active Microsoft Teams accounts for students. Microsoft also recently included an option to download participants' reports to help educators.
Microsoft also currently has a contract with the Ministry of Education to provide Office 365 for free for students.
"It's an interesting challenge in our region. A lot of people have a phone and a computer, but sometimes they do not have connectivity or the right connectivity as to what they need. I think the teachers were not ready for the change in the model. They did not understand how to transform the curriculum they are going to deliver to the students," he said.
Muller said maintaining control of the classroom has also been a challenge for teachers.
"We've had to think how can we engage and get them to interact but avoid things like language abuse. Now we can integrate students to adapt to themes automatic. For example, all the people in Eighth Grade and I can create a theme. We can use one note pass. The students can take notes and they can see teacher notes too," Muller concluded.