To continue to address the needs of the Filipino commuter in this time of crisis, Suzuki has just launched two scooters that offer greater comfort, power, and convenience in the local market. Economical, good-looking, and practical, the two backbone models deliver just what Pinoy riders want.
Suzuki Burgman Street
A premium and well-designed Maxi Scooter that has the perfect blend of sophistication, comfort, and practicality giving you a smart and luxurious ride from the lineage of the globally known Burgman defining urban smart riding, the Burgman Street runs is equipped with advanced technology giving you a safe and comfortable ride in a premium body.
The Burgman Street is powered by an all aluminium 4-stroke, single cylinder, 125cc fuelinjected Suzuki Eco Performance engine making it powerful and fuel-efficient delivering 53.50km/L fuel efficiency. It boasts a Combined Brake System providing superior running performance and control. It sports a full-digital instrument panel providing real-time information and adding convenience to your daily ride, a Fuel Gauge showing accurate fuel status so you can plan your trips accordingly, an Oil Change Indicator reminding the rider to change the engine oil at the preset periods, and a Dual Trip Meter which easily keeps track of the distance between trips and measures the fuel-efficiency. It also comes with a 2L Lidded Front Glove Box with Optional USB Charger for convenience wherever you go.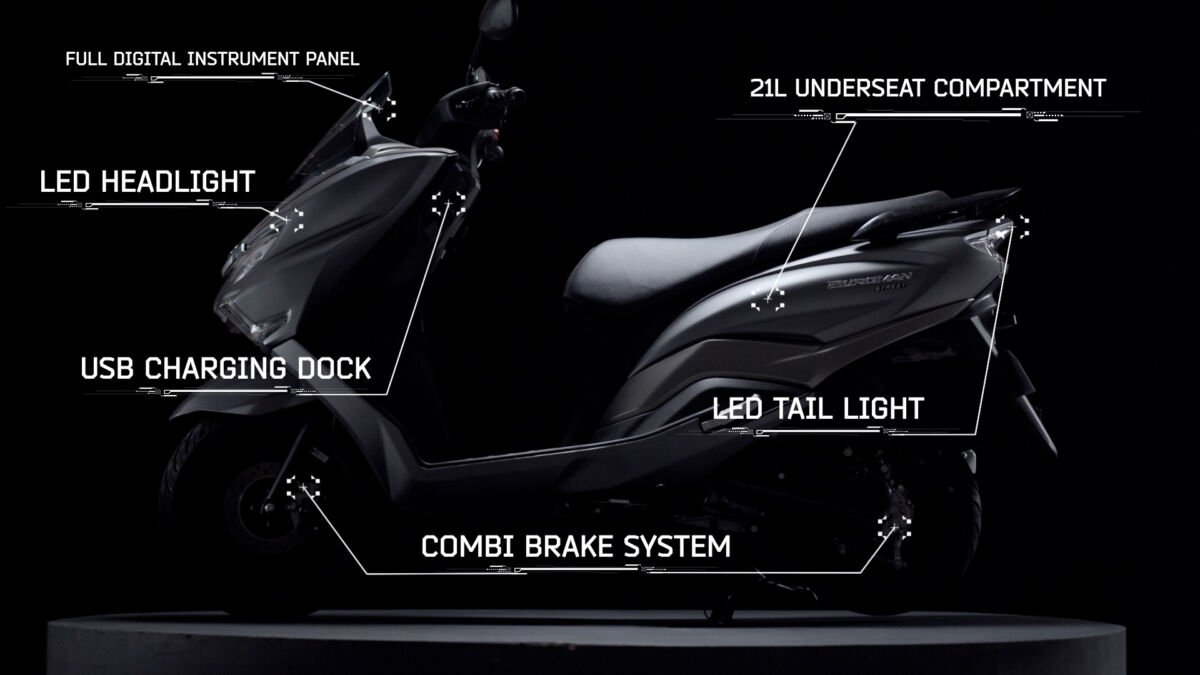 The Burgman Street has an Integrated Engine Start and Kill Switch allowing for a single push on the starter switch to fire up the engine and turn it off easily, and One Push Central Locking for safety.
The Burgman Street, like its higher displacement brothers is designed signifying luxury. It has an LED Headlight, Position Lamp and Tail Lamp that enhance rider visibility at night. Its Body-Mounted Windscreen is inspired from European Maxi scooters which helps reduce wind drag, improving aerodynamics. It features an upward muffler design that enhances its sporty and premium look. The chrome accent body parts made the Burgman Street more elegant.
The Burgman Street has 21L Underseat Compartment that is spacious enough for personal belongings. It has an Elevated Seat that promoting ease for long rides and a comfortable Floorboard for a more flexible foot position. It also has Dual Utility Hooks for added convenience.
The Burgman Street comes in two elegant colors – the Metallic Matte Fibroin Gray and Glass Sparkle Black and is priced at PHP 76,900 available in stores this November.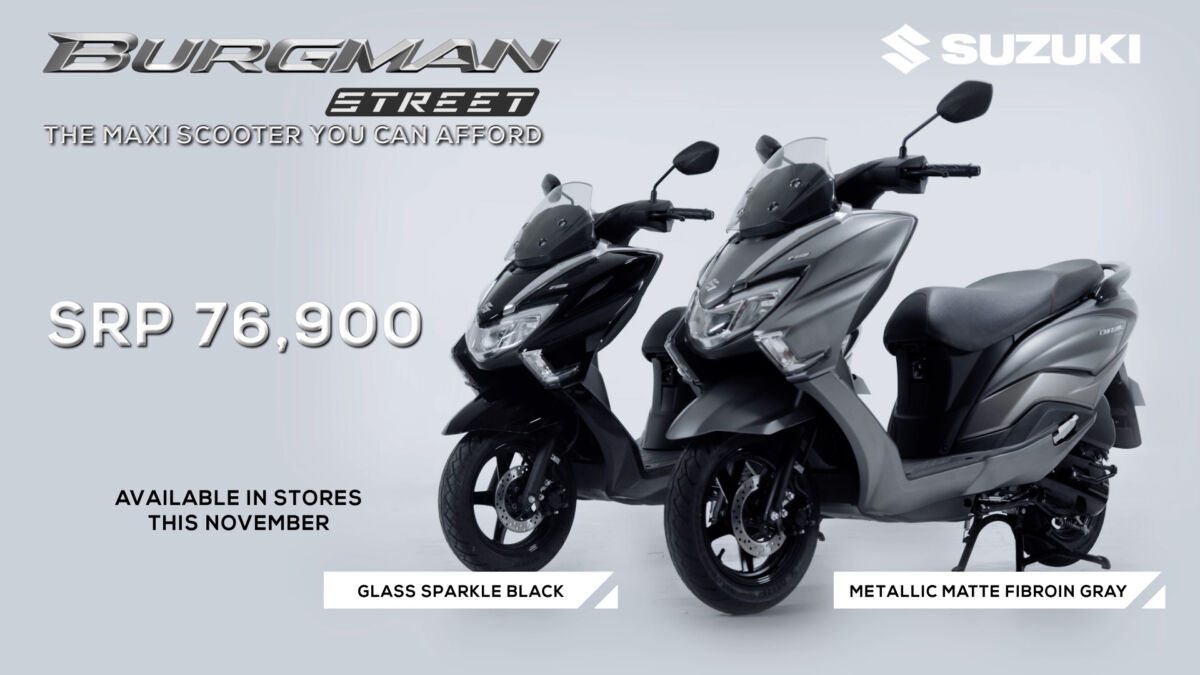 Suzuki Skydrive Crossover
The Suzuki Skydrive Crossover is equipped with a 113cc engine carrying the brand's signature Suzuki Eco Performance Fuel Injection technology to deliver maximum power at optimum fuel-efficiency. The decals give off a more aggressive, sporty and adventurous impression. It has a Full-Digital Instrument Panel for easy handling without compromising the visibility of information with a trip-meter, digital clock, speedometer and battery voltage indicator for convenience. To complete the overall sporty look, the Suzuki Skydrive Crossover has colored brake calipers and suspension.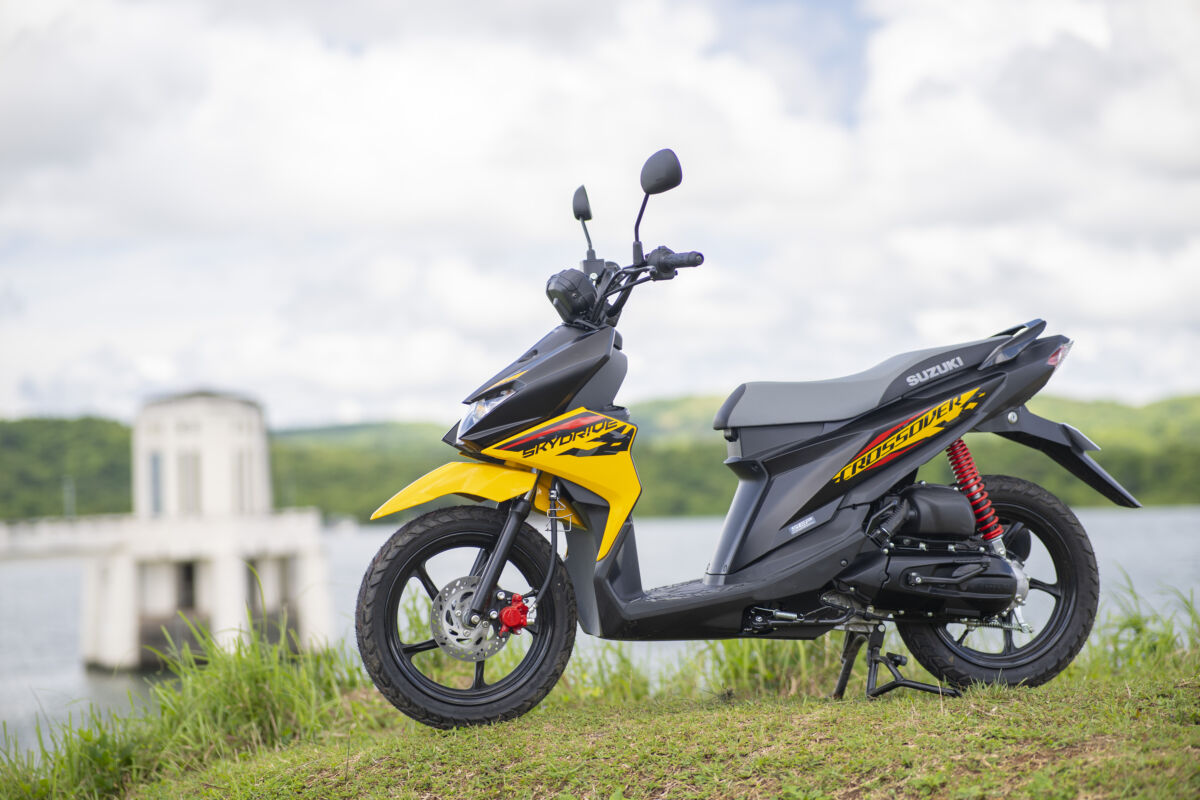 The Skydrive Crossover offers a versatile ride that is safe and comfortable to take you on different roads with features that are firsts in the Philippine scooter category. It has semi-block tires which deliver great performance on both paved and unpaved roads. It also boasts of a sport touring handlebar for an easy and relaxed riding position. To make it more user-friendly and comfortable for riders, the Suzuki Skydrive Crossover has a large floorboard, low seat height (740mm) with high ground clearance (150mm) and a front disc brake for better stopping power.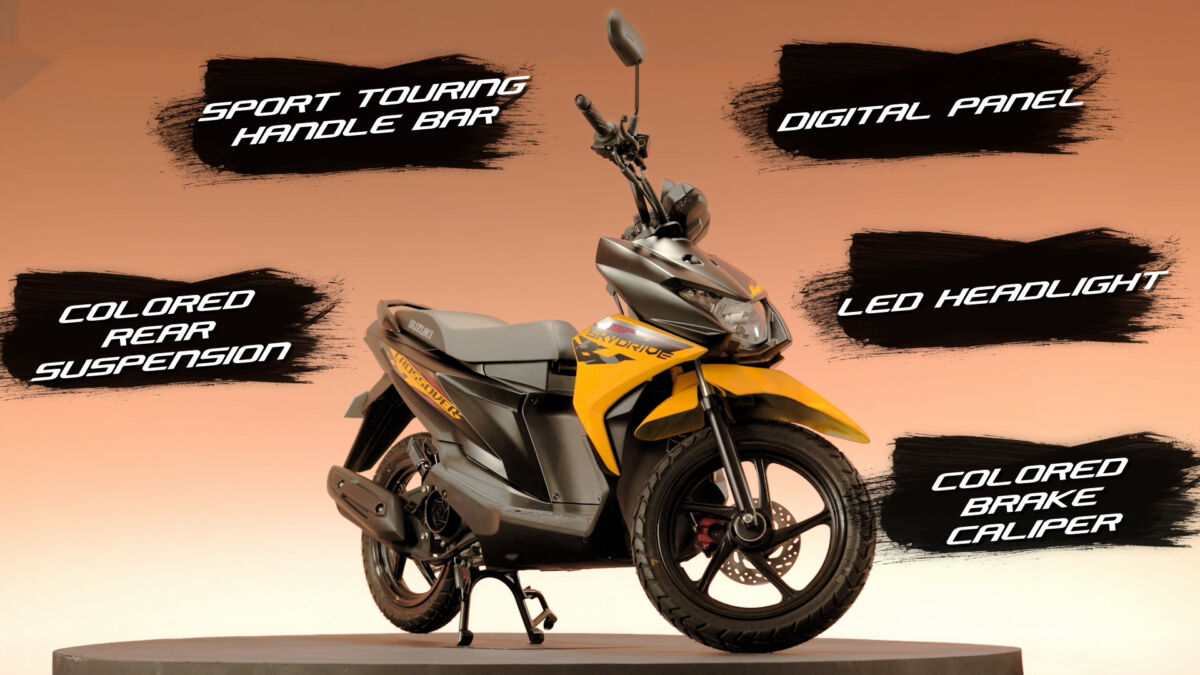 The Skydrive Crossover is available in four colors: Daytona Yellow, Pearl Ash Blue, Strong Red and Solid Black and is priced at PHP 69,900 available in stores this November.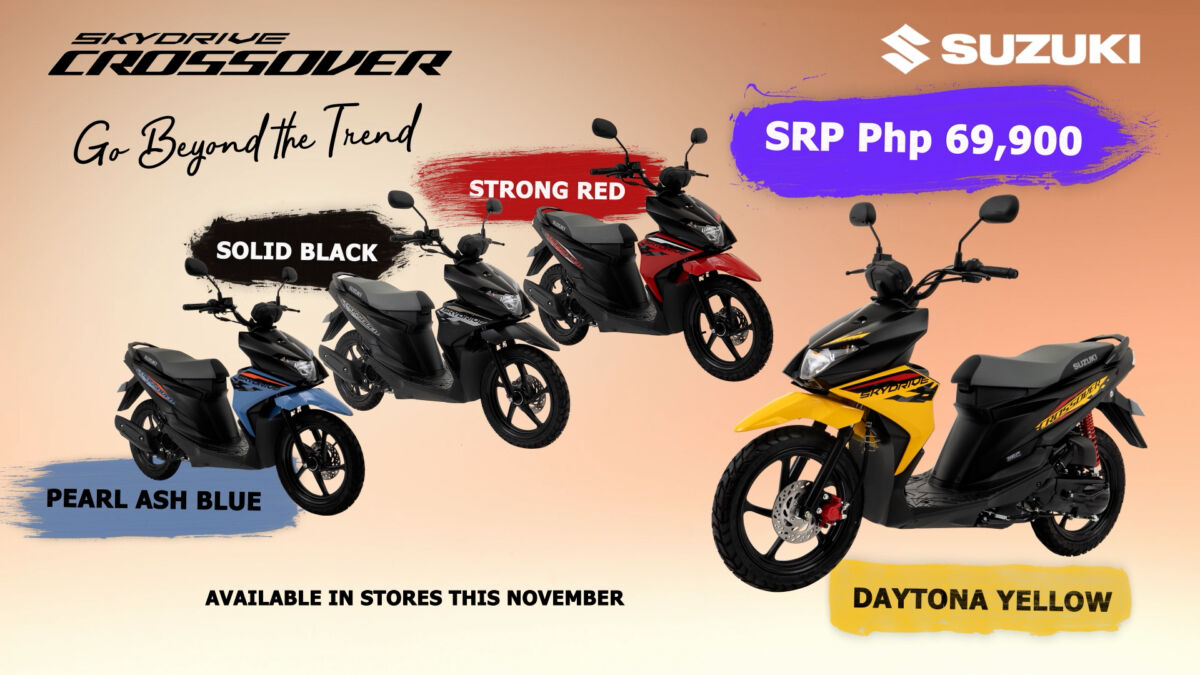 Suzuki Gixxer 250 Series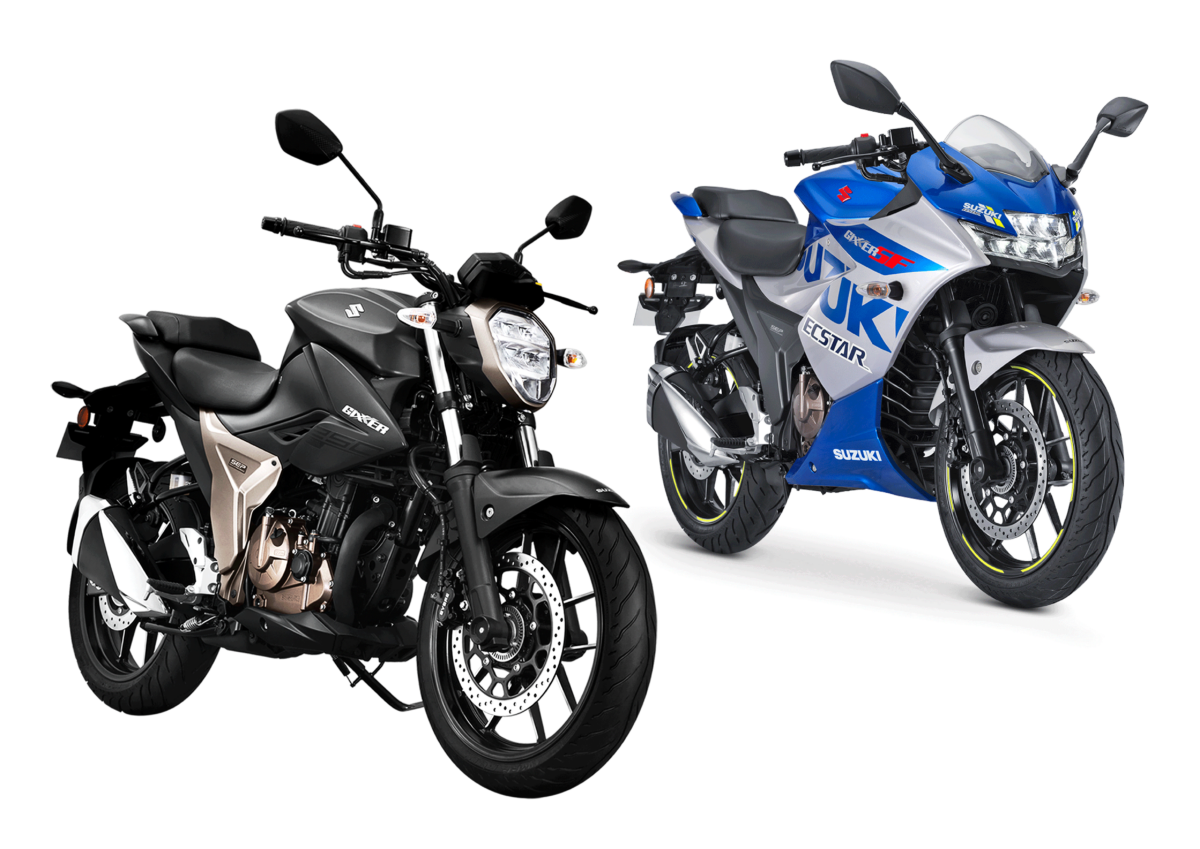 One for Street, One for Sport—the Gixxer 250 Series is equipped with a newly developed engine in an elegant and aggressive body offering a safe and comfortable ride. These new rides are powered by a newly developed 250cc, SOHC, Oil-Cooled, 4-valve, fuel injected engine equipped with Suzuki Eco Performance (SEP) technology. It has an Oil Cooling System with Electric Fan for an improved cooling performance resulting to higher durability.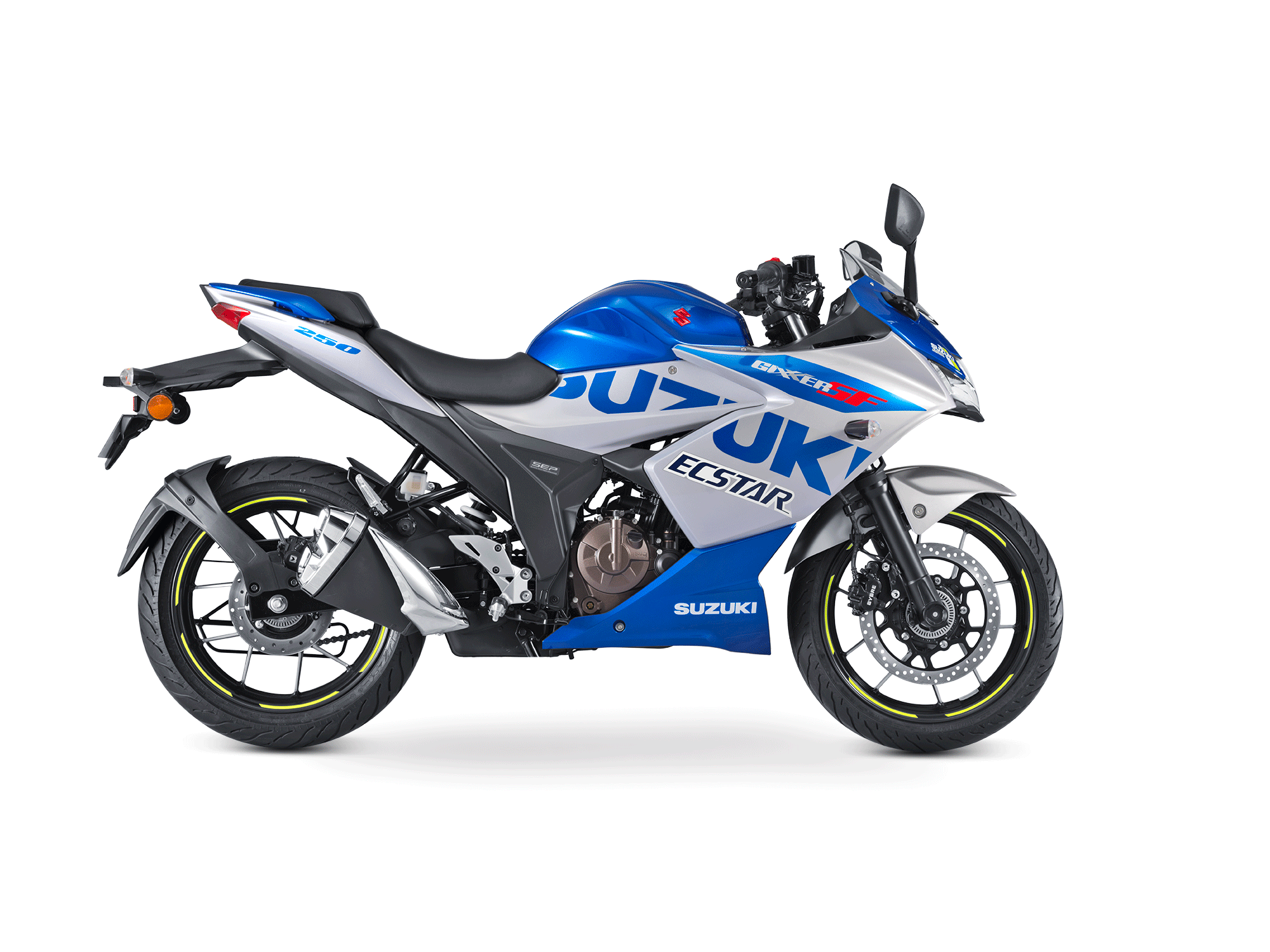 Wrapping around the powerful engine is a bold, tough, edgy and sharp body shape conveying agility, precision and vitality that gives the Gixxer 250 Series a refined and aggressive look with a Sporty LED Headlight and Tail Light. It also has an Inverted Instrument Panel for a more elegant look and better visibility. It features a Dual Exhaust Muffler and has a Split Seat suiting its sporty character ensuring easy access on the ground and for better grip.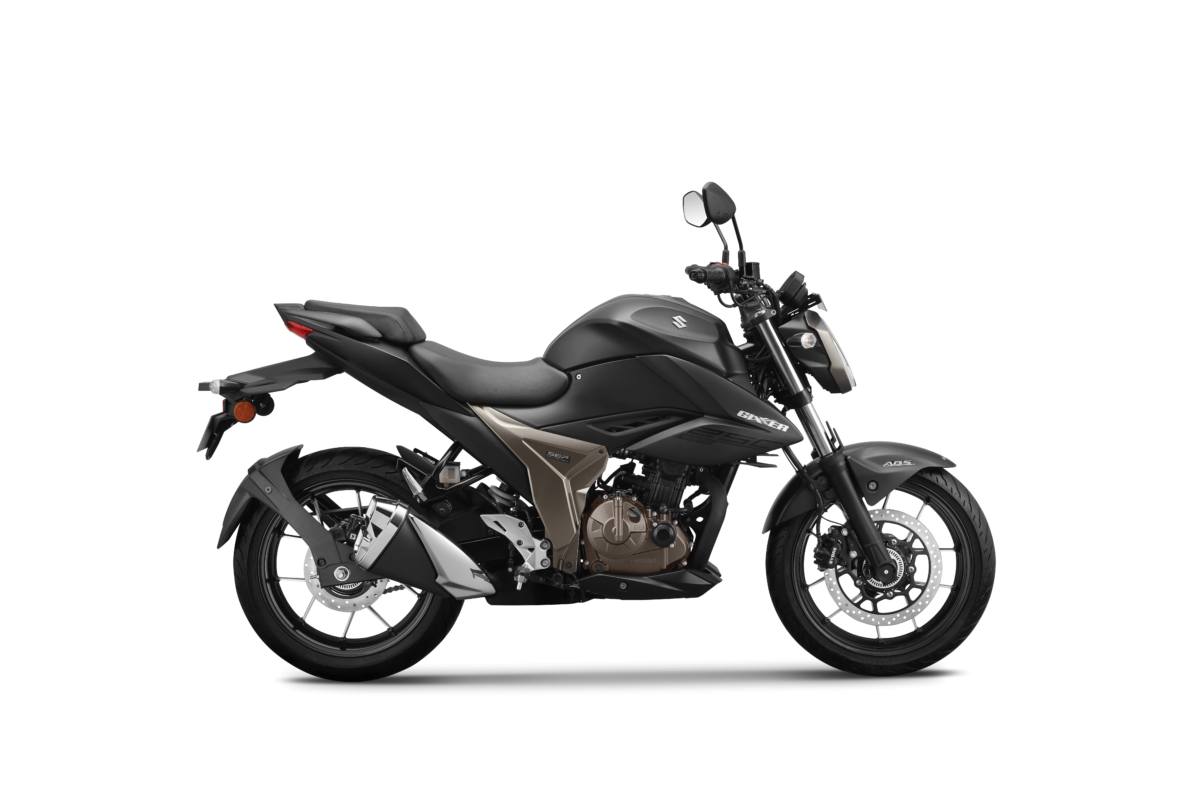 With great power and styling, the Gixxer 250 Series also offers a safe a comfortable ride with High Rigidity Frame and Swing Arm to make it more stable and durable. It has a 7-Step Adjustable Rear Suspension for a more comfortable ride. It sports a Large Diameter Front Disc Brake (φ300mm) for high braking force and Dual-Channel ABS System that prevents the wheels from locking up.
The Gixxer 250 is available in Metallic Matte Black and is priced at PHP 165,000 while theGixxer SF250 comes in Special Edition Triton Blue and Silver with an SRP of PHP 175,000 and will be available in stores this December.