At VMworld 2020, VMware is delivering a range of solutions and services to help customers survive and thrive in the most turbulent market in generations. VMware's cloud, app modernization, networking, security, and digital workspace platforms form a flexible, consistent digital foundation on which to build, run, manage, connect and protect applications, anywhere. Applications are at the heart of digital transformation. They enable businesses to deliver powerful and personalized digital experiences to customers and employees. The complex and diverse needs of applications drive the need for multi-cloud strategies. VMware helps organizations at all points in their multi-cloud journey.
VMware corporate story
A digital foundation built on VMware enables organizations to respond to new opportunities and threats, and to deliver any app, on any device, on any cloud. It lets customers experiment with new apps, new experiences, and new business models to create value. VMware customers take advantage of holistic solutions—the kinds of end-to-end solutions that complex digital businesses require—so that IT can support the people, processes, apps, and data that power the business.
VMware helps customers build their digital foundations to serve them in this unpredictable world. VMworld will introduce a range of offerings to help customers survive and thrive in the most turbulent market in generations. The VMware technology strategy is more relevant than ever as they provide the software to build, run, manage, connect, and protect any app across any cloud, and on any device.
Building upon two decades of delivering digital infrastructure for customers, VMware is now more than infrastructure—shaping the future of digital is now its #1 priority. In 2019, it expanded capabilities in application development + application modernization with the addition of Pivotal and expanded the security portfolio with the addition of Carbon Black. In 2020, the focus is on innovating and executing across every layer across five key franchise platforms and leading in key areas that are critical to customers' success.
VMworld theme
The theme for the first ever virtual VMworld is Possible Together. As the world has managed the COVID-19 global pandemic, adaptability has never been more important. The pandemic has accelerated digital transformation for millions of organizations worldwide. Many companies risk being able to adjust to new requirements, let alone capitalize on new market opportunities, because they still have so much work ahead to simply stabilize their businesses, move towards being future ready and enable their distributed workforces.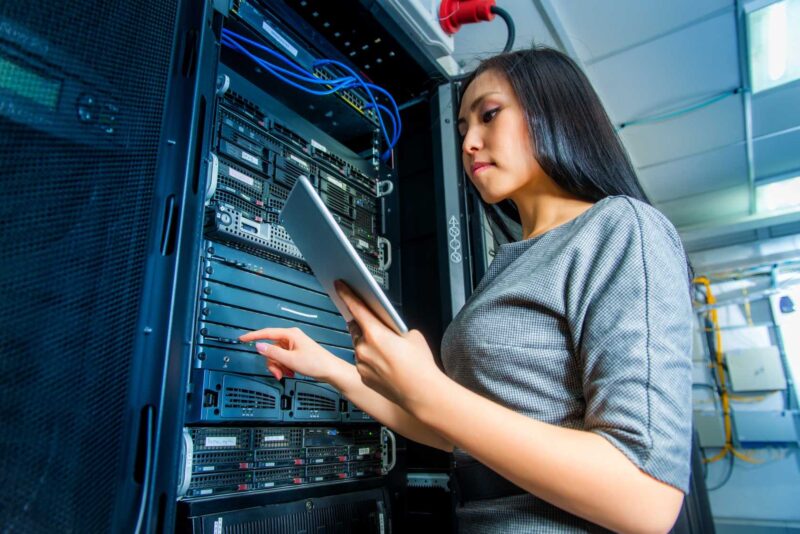 Key announcements
Intrinsic Security
VMware Delivers Intrinsic Security to the World's Digital Infrastructure
New Innovations Advance Security for Public and Private Clouds, Security Operations and Distributed Workforces
VMware unveils new innovations to deliver intrinsic security to the world's digital infrastructure. The solutions will advance security for the public and private clouds, security operations and distributed workforces as organizations accelerate cloud adoption to build resilient, future ready digital infrastructure. Specifically, VMware Carbon Black Cloud Workload delivers advanced protection purpose-built for securing modern workloads to reduce the attack surface and strengthen security posture. This innovative solution combines prioritized vulnerability reporting and foundational workload hardening with industry-leading prevention, detection, and response capabilities to protect workloads running in virtualized, private and hybrid cloud environments.
Future Ready Workforce Solutions
VMware Announces Future Ready Workforce Solutions to Address the Needs of the Distributed Workforce
VMware Secure Access Service Edge Platform Adds New Capabilities to Empower Organizations to Intelligently Manage and Better Secure Access to Applications and Information
VMware announces VMware Future Ready Workforce solutions to provide exceptional workforce experiences, end-to-end Zero Trust security controls, and simplified management. The Future Ready Workforce solutions combine VMware Secure Access Service Edge (SASE), Digital Workspace and Endpoint Security capabilities to help IT manage and optimize more secure access to any app, on any cloud, from any device while providing a simple, high performant, and a safer user experience for the distributed workforce.
Multi-Cloud
VMware Empowers Customers to Build their Multi-Cloud Future
VMware Announces Intent to Acquire SaltStack to Bolster Cloud Automation Portfolio
VMware announces new innovations to help customers build, run, manage, connect, and protect any app on any cloud. With these new and updated offerings, customers and partners can unlock multi-cloud's full potential value by providing more developer freedom while providing IT with consistent and efficient security and operations.
The company also announced its intent to acquire SaltStack, a pioneer in building intelligent, event-driven automation software. Following close, SaltStack will enable VMware to significantly broaden its software configuration management and infrastructure and network automation capabilities.
Modern Apps
VMware Expands Tanzu Portfolio and Partnerships to Accelerate Customers' Infrastructure and Application Modernization Efforts
VMware Tanzu Turns One, Celebrates Year of Achievements with Updates to Tanzu Support for VMware Cloud on AWS, Azure VMware Solution, and Oracle Cloud VMware Solution, and a Partnership with GitLab
VMware announces updates to Tanzu support across VMware Cloud on AWS, Azure VMware Solution, and Oracle Cloud VMware Solution, and a partnership with GitLab. Introduced at VMworld 2019 US, VMware Tanzu is a portfolio of products and services for modernizing applications and infrastructure with a common goal: deliver better software to production, continuously. Over the last year, VMware has rapidly added to the Tanzu portfolio, expanded its partner ecosystem, and added new customers.
Project Monterey
VMware Unveils Project Monterey: Re-Imagining Hybrid Cloud Architecture to Support Next-Generation Applications
New Initiative to Extend VMware Cloud Foundation to Support SmartNIC Technology for Increased Performance, Distributed Security and Consistent Operations for All Applications
Dell Technologies, Hewlett Packard Enterprise, and Lenovo to Deliver Solutions Based on Project Monterey Using SmartNICs from Intel, NVIDIA, and Pensando Systems
VMware announces Project Monterey—a technology preview focused on evolving its architecture for the data center, cloud, and edge to address the changing requirements of next-generation applications including AI, machine learning and 5G applications. VMware is also announcing that it is collaborating with ecosystem partners to deliver solutions based on Project Monterey including Intel, NVIDIA and Pensando Systems and system companies Dell Technologies, Hewlett Packard Enterprise (HPE) and Lenovo.
Networking
VMware Delivers the Next Wave of Virtual Cloud Network Innovation to Connect and Protect Today's Distributed, Multi-Cloud Enterprise
VMware unveils new Virtual Cloud Network innovations that help will customers create a modern network that better supports current and future business initiatives. With advancements across the VMware networking and security portfolio, customers will be able to more effectively manage the rapid shift to remote work, deliver traditional and modern applications faster and more securely, and reduce the cost and complexity of connecting and protecting the distributed enterprise. VMware is delivering new Virtual Cloud Network innovations across three areas— automation that enables the public cloud experience; modern application connectivity and security services; and solutions that re-imagine what's possible in network security.
NVIDIA
VMware and NVIDIA to Enable Next-Gen Hybrid Cloud Architectureand Bring AI to Every Enterprise
300,000-plus VMware Customers Can Benefit from Unified Management of NVIDIA AI Software with All Apps, Tap into Security, Acceleration Capabilities of NVIDIA BlueField-2 DPU
300,000-plus VMware Customers to Benefit from Enterprise Resiliency and Unified Management for All Apps Along with NVIDIA-Optimized AI Software and Tap into Security and Acceleration Capabilities of NVIDIA BlueField-2 DPU
VMware and NVIDIA announce a broad partnership to deliver both an end-to-end enterprise platform for AI and a new architecture for data center, cloud and edge that uses NVIDIA® DPUs (data processing units) to support existing and next-generation applications. Through this collaboration, the rich set of AI software available on the NVIDIA NGCTM hub will be integrated into VMware vSphere, VMware Cloud Foundation and VMware Tanzu. This will help accelerate AI adoption, enabling enterprises to extend existing infrastructure for AI, manage all applications with a single set of operations, and deploy AI-ready infrastructure where the data resides, across the data center, cloud, and edge.
Lumen
Lumen Teams with VMware to Expand Edge Compute Capabilities for the 4th Industrial Revolution
Lumen Technologies and VMware announce a significant collaboration covering edge compute, networking, and security. This collaboration will help enterprises expand across data center, cloud, and edge, moving business applications that require low latency and efficient localization closer to digital interactions.