If you checked out Genshin Impact recently, then you're likely to have seen an announcement for the new Elemental Crucible event. It's an activity that can be completed rather quickly for some nice rewards. Here's our Elemental Crucible event guide to help you out.
Note: For more information, check out our Genshin Impact guides and features hub.
Genshin Impact guide: The Elemental Crucible event
Starting the event
The Elemental Crucible event pops up as a notification once you've logged with your character in Genshin Impact. It only lasts for a week, so you might as well make the most out of it.
To start it, simply speak with Timaeus, the Alchemist NPC in Mondstadt. You're told to meet him in the Temple of the Four Winds directly east of the city.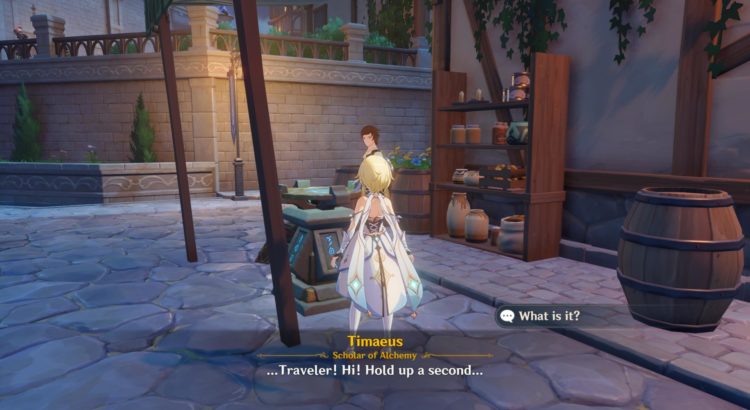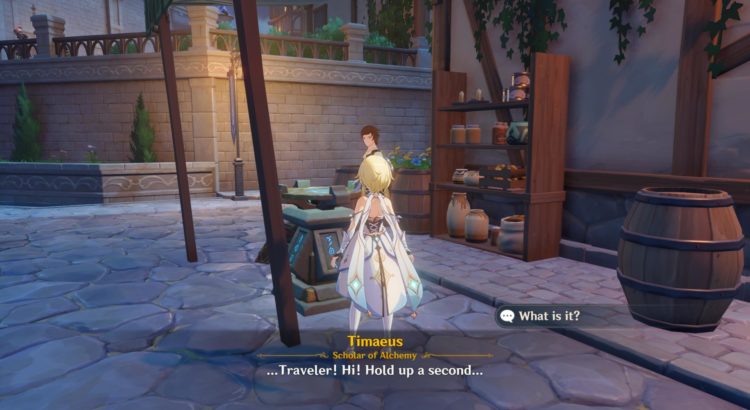 Once you reach the area, you can start the Elemental Crucible event. This has random matchmaking enabled, so you'll find other players to join the party.
Note: The character you'll control is the one that's currently active when you click on the Elemental Crucible's spire to begin the matchmaking process.
Battling mobs and collecting Elemental Clots
The objective of Genshin Impact's Elemental Crucible event is to defeat mobs (especially the larger ones) who'll drop Elemental Clots (colored cubes). These come in different colors corresponding to the various elements in the game — i.e., red (Pyro), dark blue (Hydro), light blue (Cryo), purple (Electro), green (Anemo), and yellow (Geo).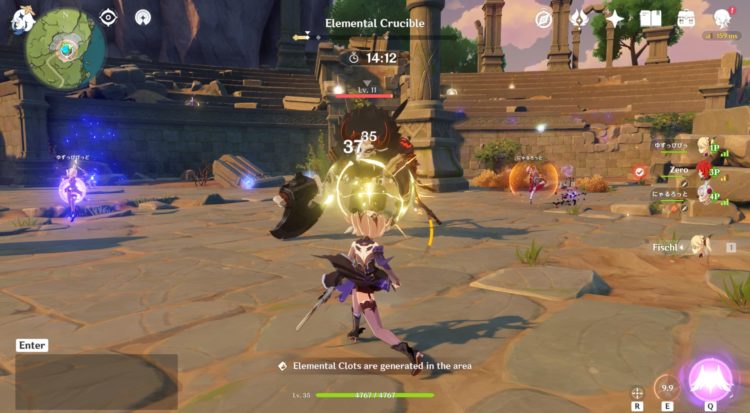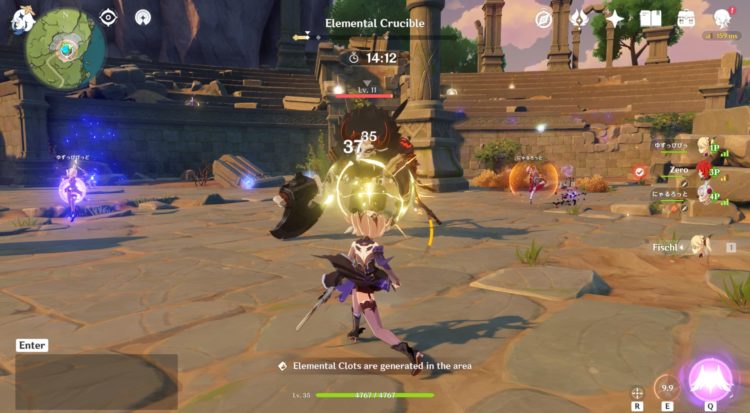 Anyway, your character will pick up these Elemental Clots if you run through them. Next, you'll need to deposit them near the spire itself to continue filling the progress bar at the top of your HUD.
If you deposit only one cube, you'll gain a little smidgen of progress. However, you're allowed to pick up a maximum of three cubes of the same color and then bring them to the Elemental Crucible's spire. This will provide a larger boost to the progress bar. Do watch out for cubes of other elements as those can cause the ones you're carrying to disappear.
The Elemental Crucible timer is fairly generous, so you won't need to worry at all. Plus, your teammates, even if they're randoms, are likely grabbing the cubes too. In most cases, you should be done in three to four minutes.
Completing the Elemental Crucible event
Once the progress bar is full, the run is over. You can check to see which players contributed the most during the activity. Likewise, if you press "F" on the spire, you can grab the rewards (mostly leveling booklets).
Remember that each time you pick up the rewards, you use up 40 Original Resin. That means the Elemental Crucible event is a good way to complete Genshin Impact's Battle Pass missions to spend Original Resin.
Note: You can add the Elemental Crucible event as part of your daily activities/runs in Genshin Impact. However, you'll still get better rewards and Adventure Rank EXP from Ley Line Outcrops or elite monster fights.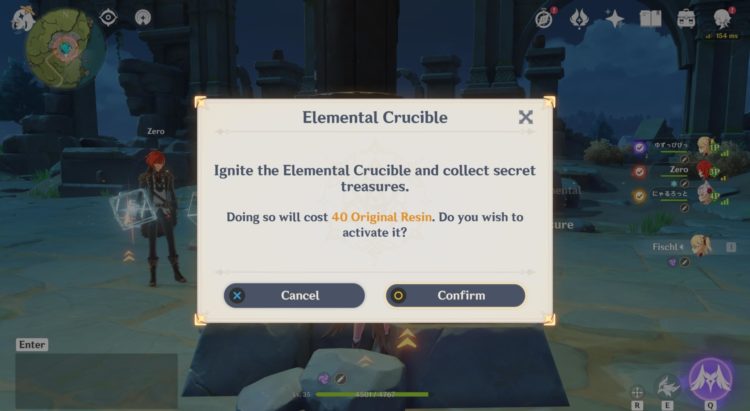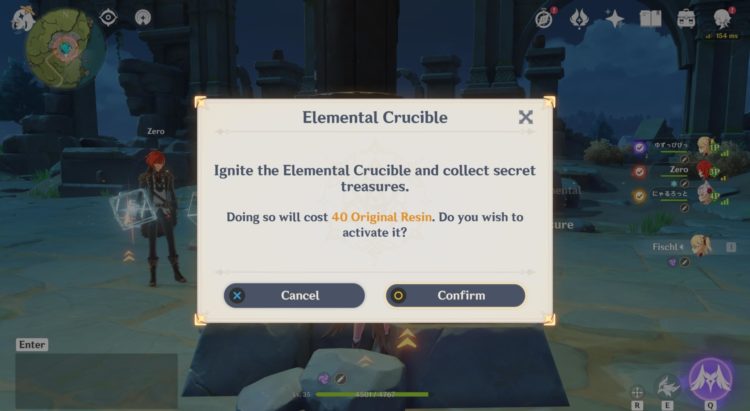 Another tidbit to take note of is that, if you check the Events -> Elemental Crucible -> Alchemy Handbook tab, you'll see more stuff you can obtain. These include leveling materials/Hero's Wit or crafting resources. Be sure to complete the required tasks so you can grab these.
Now, if the host decides to have another run, you can accept the invite to keep doing the event. Conversely, if you want to leave the co-op party, simply click on the "WiFi" icon at the upper left-hand corner of your HUD. This will let you resume solo play in Genshin Impact.
---
Genshin Impact is available via its official website. For more information, check out our guides and features hub.