Vivo's latest flagship phone, the X50 Pro+, pushes hard into high-end territory with specs that go toe-to-toe with phones at the top end of the market. Its Qualcomm Snapdragon 865 chipset outruns the 765G processor in the Vivo X50 Pro (an entirely different phone despite the similar labeling). It features 5G connectivity, a 6.56-inch AMOLED high-density screen, and configurations with 8 to 12 GB of RAM and 128 to 256 GB of UFS 3.1 storage.
The X50 Pro+ has a quad camera setup like the older X50 Pro, but does not offer that phone's remarkable gimbal-based stabilization. Its specs are nonetheless promising, featuring a 50 MP main camera with conventional OIS that bins down to 12.5 MP output. The longer of the two tele modules has some serious reach with a 124 mm-equivalent focal length. The mid-tele unit puts a 32 MP sensor (binned to 8 MP output) in front of a f/2.1 lens, again faster and higher-res than the X50 Pro. The wide camera has a 16 mm-equivalent field of view, with a resolution bump over the X50 Pro to 13 MP.
How does the new flagship from Vivo hold up against the competition? Read our review to find out.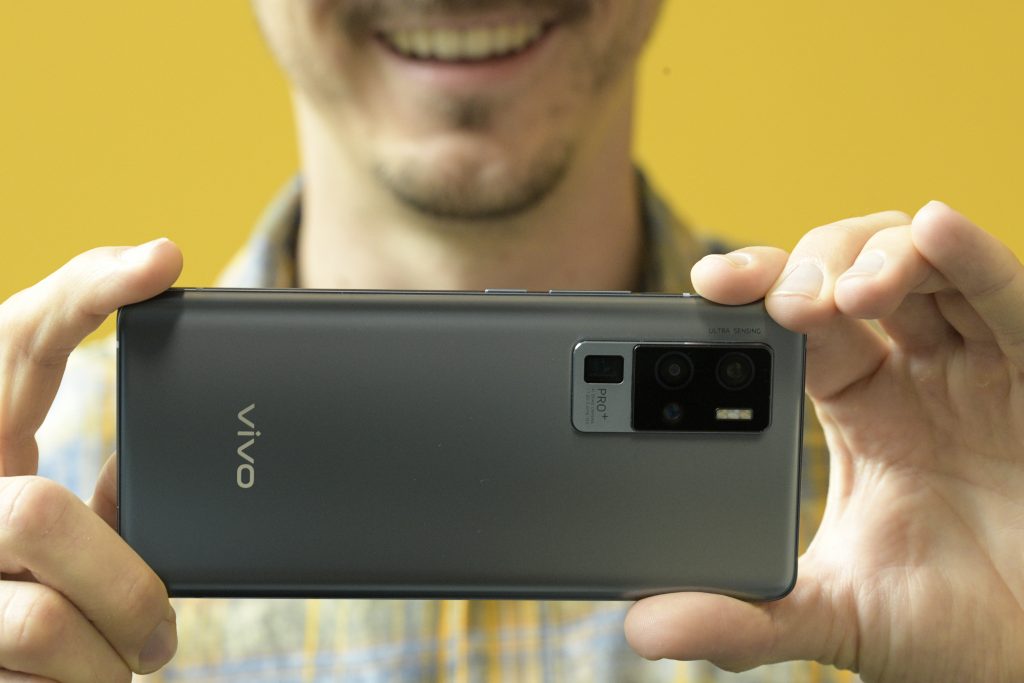 Taking pictures with the Vivo X50 Pro+
Key camera specifications:
Primary: 50 MP 1/1.31-inch Quad-Bayer sensor, 24 mm-equivalent lens with f/1.9 aperture, Dual Pixel PDAF and OIS
Telephoto 1: 32 MP 1/2.8-inch sensor, 50 mm-equivalent (2x optical) lens with f/2.1 aperture, PDAF
Telephoto 2: 13 MP 1/3.1-inch sensor, 124 mm-equivalent (5x optical) periscope lens with f/2.8 aperture, PDAF and OIS
Ultra-wide: 13 MP 1/3.4-inch sensor, 16 mm-equivalent lens with f/2.2 aperture
Dual-LED flash
Video: 8K, 4K at 30 fps (tested)
Qualcomm Snapdragon 865 chipset
About DXOMARK Camera tests: For scoring and analysis in our smartphone camera reviews, DXOMARK engineers capture and evaluate over 1600 test images and more than 2 hours of video both in controlled lab environments and in natural indoor and outdoor scenes, using the camera's default settings. This article is designed to highlight the most important results of our testing. For more information about the DXOMARK Camera test protocol, click here. More details on how we score smartphone cameras are available here.
Test summary
127
camera
The Vivo X50 Pro+ achieved a DXOMARK Camera score of 127 in our testing, an impressive performance that lands it in third place in our rankings behind the Huawei P40 Pro and the top-scoring Xiaomi Mi 10 Ultra.
Its Photo score is a very strong 139 (behind only the two front runners just mentioned), with the X50 Pro+ delivering very strong performance across the basics in our tests. Target exposure is generally accurate, as are white balance and color rendering. Dynamic range is wide, holding detail well in both shadows and highlights in high-contrast situations. It's rare to encounter scenes that throw the X50 Pro+ for a loop.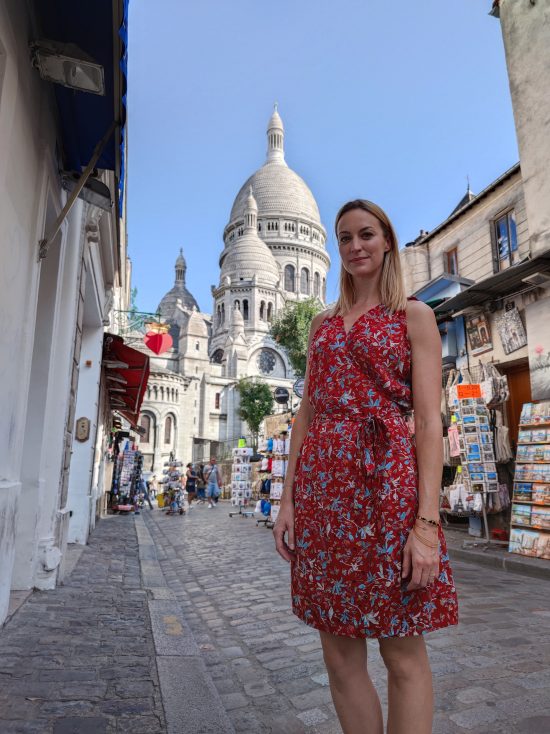 The Vivo X50 Pro+ delivers accurate exposures and pleasant colors under most conditions.
Photographers who like to go long will appreciate the reach of the 124 mm-equivalent 5X zoom, and the phone also does well at mid-zoom settings, with detail nicely preserved throughout the zoom range. Wide performance is less impressive, with only moderate coverage from the 16 mm-equivalent lens and some quality issues that hold the score back.
Low light poses few problems for the X50 Pro+. It controls noise very well while keeping plenty of detail in images. Exposure remains accurate at night, with natural-looking white balance and pleasant colors. A few artifacts crop up, but not enough to spoil the party.
Portrait shots with simulated bokeh are good, but not on par with the phone's best performance areas. Along with the little depth-sensing glitches that plague nearly all phones, the Vivo X50 Pro+ sometimes flubs subject separation more seriously. It renders out-of-focus highlights nicely, but the blur gradient is not as natural as it could be.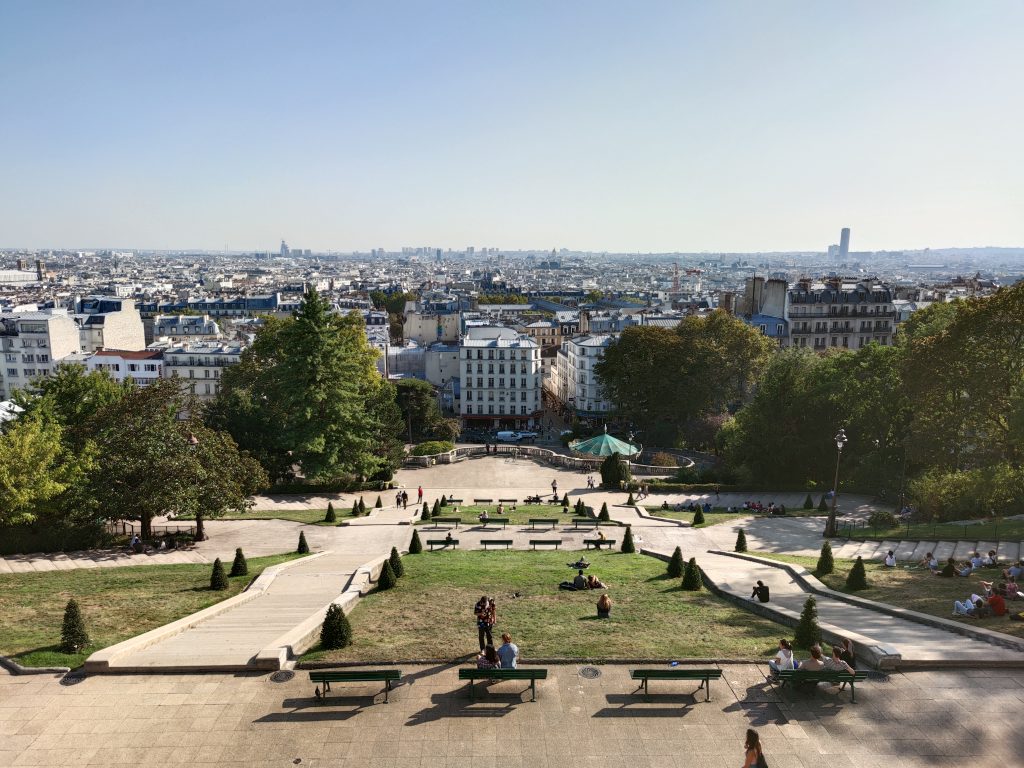 The main camera captures plenty of detail while keeping noise under control.
The Vivo X50 Pro+ also delivers excellent video performance, achieving a DXOMARK Video score of 104, again just behind the first and second place Xiaomi and Huawei (with 106 and 105, respectively). It was tested at its 4K 30 fps sweet spot (although it can also record 8K video). Exposure is generally accurate. The deft balance of detail and noise seen in stills output carries over to video, with video holding fine detail effectively while keeping noise in check. Autofocus is fast and tracks moving objects efficiently. Stabilization is nicely effective. There are some color cast issues, especially indoors; and color saturation outdoors, especially vegetation, could be better. Stabilization sometimes induces frame shift, but overall the video performance is praiseworthy.
Vivo X50 Pro+, outdoor video
Photo scores explained
The Vivo X50 Pro+ achieves an excellent Photo score of 139, behind only the Xiaomi Mi 10 Ultra and the Huawei P40 Pro to date. Performance is very good across most areas, with only a few stumbles holding it back, most notably its Wide test results. In this section, we take a closer look at how each sub-score was determined and compare image quality against key competitors in a similar price bracket.
Exposure and Contrast
The X50 Pro+ earns an exposure sub-score just one point short of the best we've recorded to date. Exposure is accurate, and the phone effectively captures very wide dynamic range scenes without losing detail in the shadows or highlights. Under most test conditions, it maintains proper exposure even at extremely low light levels, which is not a given even with other high-end phones.
In the scene below, the Vivo and Huawei nail the exposure, while the OnePlus goes a bit too dark.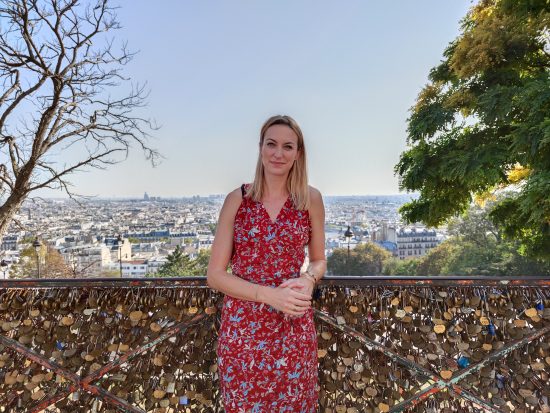 Vivo X50 Pro+, accurate exposure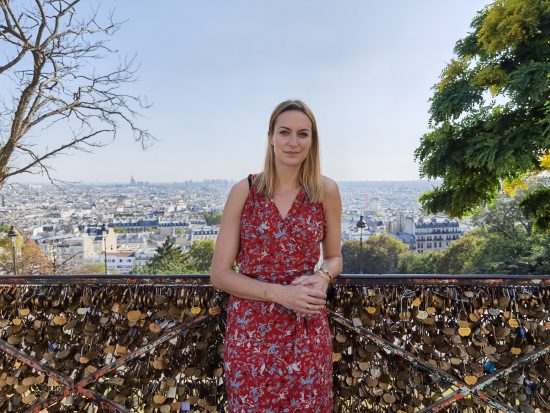 Huawei P40 Pro, accurate exposure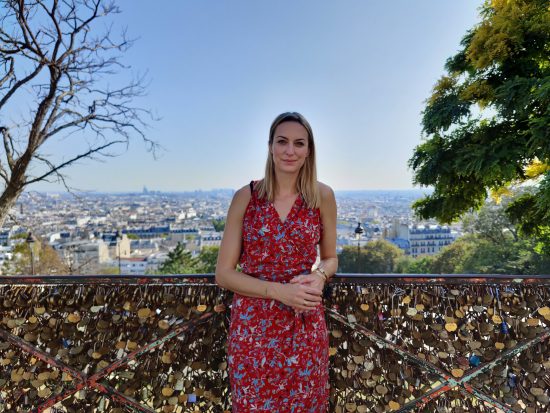 OnePlus 8 Pro, slightly dark subject exposure
In the higher-contrast scene below, the Vivo and Huawei phones do a good job of balancing the darker subject with the bright background without losing too much highlight detail, while the Samsung leaves the model a bit dark while blowing out the building and sky.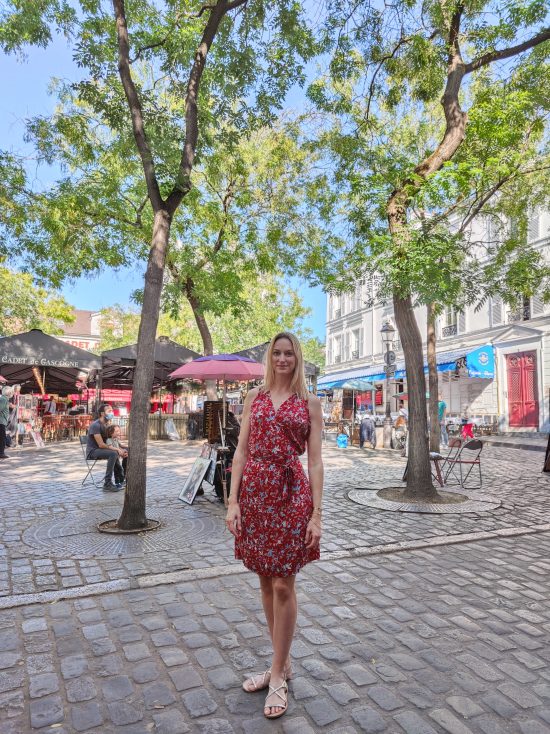 Vivo X50 Pro+, good exposure, wide dynamic range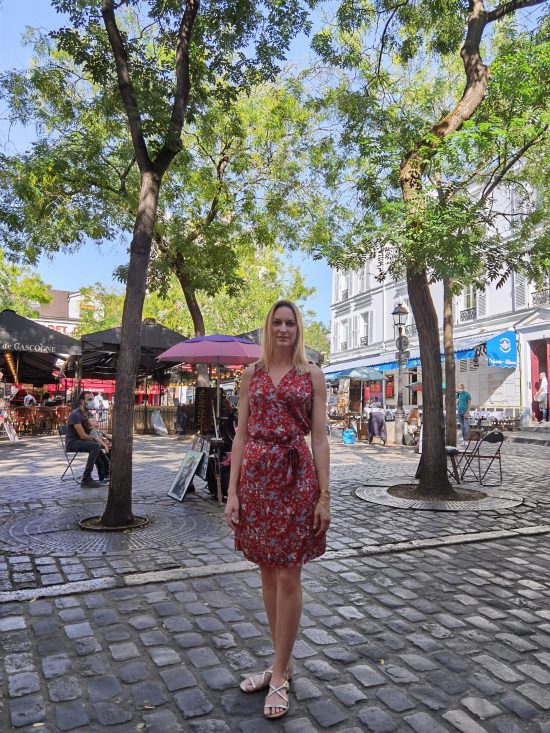 Huawei P40 Pro, good exposure, wide dynamic range
Samsung Galaxy S20 Ultra, subject exposure too dark, blown highlights
Color
The X50 Pro+ earns an excellent color score. Colors are pleasant and generally accurate. Automatic white balance is effective, biased very gently towards warmer rendition, which tends to be more flattering for people. It is also quite accurate across different light sources (some phones struggle with artificial light, for example) and at low light levels. The street scene below highlights the Vivo's accurate and pleasant color rendition.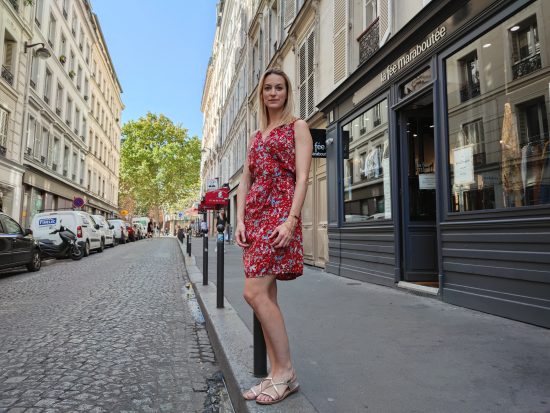 Vivo Pro50+, accurate, pleasant color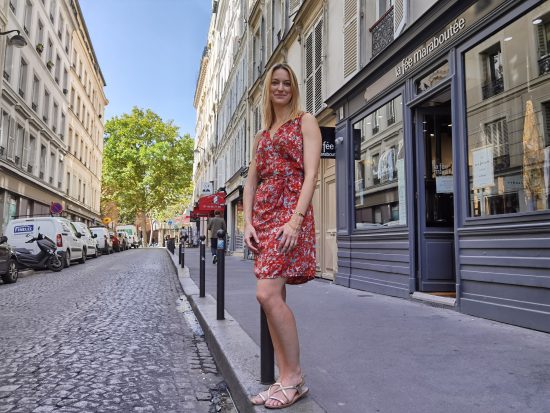 Huawei P40 Pro, cooler color balance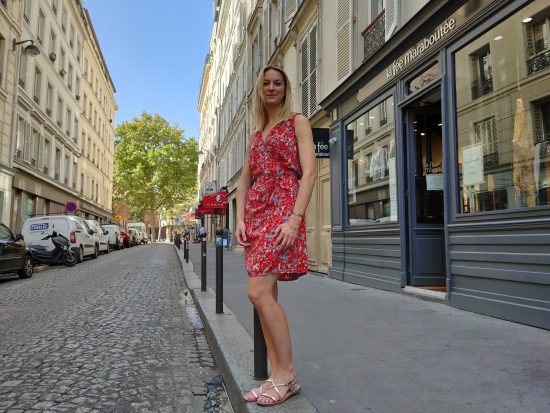 Oppo Find X2 Pro, pleasant color, warmer cast
In the portrait below, the X50 Pro+ delivers nicely saturated colors along with natural skin tones for the model. The Huawei also handles the scene quite well, although the colors are slightly less saturated, while the Samsung runs amok with the model's skin, giving it a strange bronze look.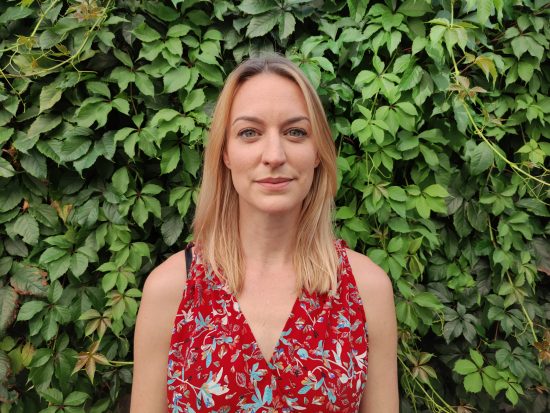 Vivo Pro50+, nicely saturated, natural color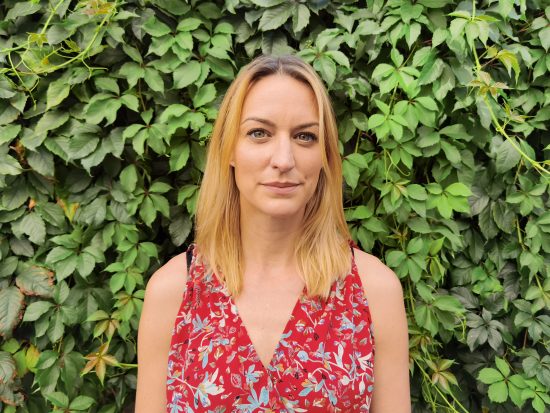 Huawei P40 Pro, slightly lower saturation but still pleasant color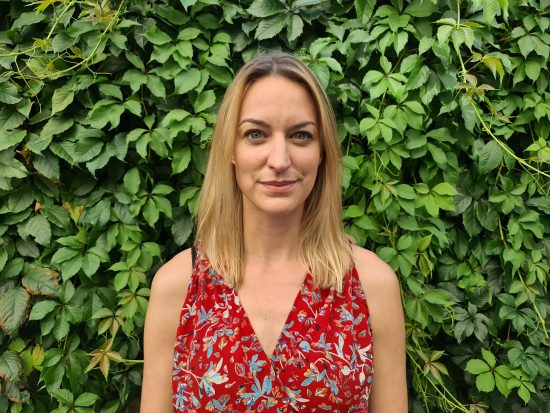 Samsung S20 Ultra, good saturation but strange skin tone
Autofocus
The X50 Pro+ earns a perfect score in our autofocus tests, and its performance is in line with the best we see in top-end phones today. The phone locked focus quickly and accurately under all tested conditions. In bright outdoor light and in normal indoor lighting, acutance was pegged right at 100% in our trials, showing that the phone neither missed focus nor over-sharpened output to "exceed" perfect sharpness.
In the most challenging low-light test conditions shown in the graph below, acutance does climb above 100%, but that's not unusual. Even in very dim light, focus is fast and consistent, with timings clustered tightly in the milliseconds before the photo was taken (achieved by using pre-shot images from the buffer, a common tactic that phones use to offset human reaction lag).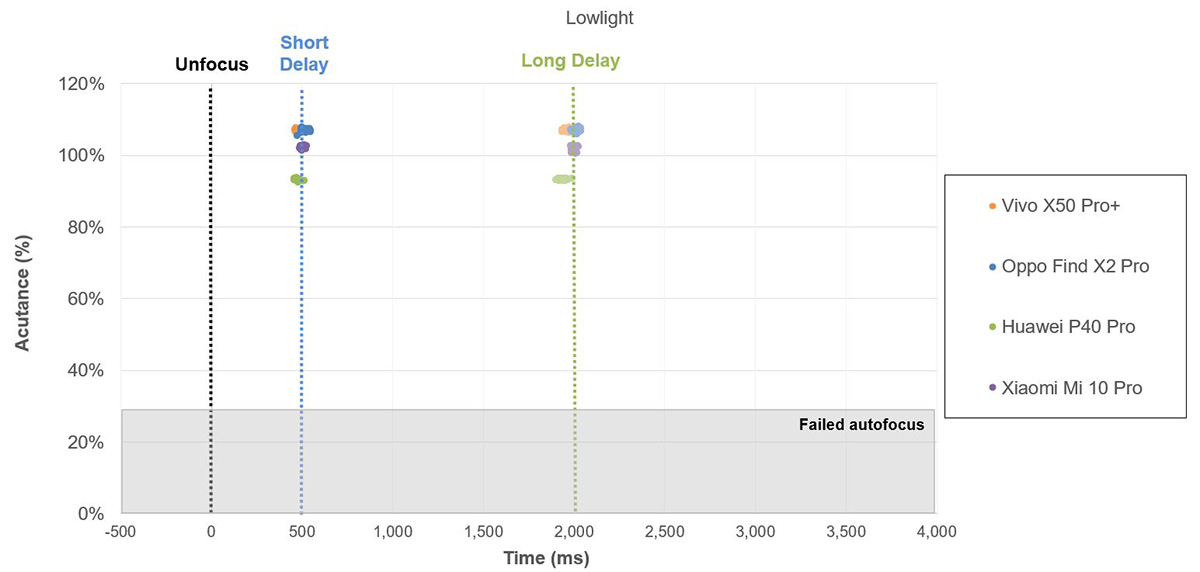 Vivo X50 Pro+, low-light (20 lux) autofocus performance
Texture
Noise
The Vivo X50 Pro+ does an excellent job of balancing noise and detail in still images. Its texture score is just one point shy of the highest we've measured, which is especially impressive considering that the highest score was achieved by the Xiaomi Mi 10 Pro, which has double the output resolution of the Vivo.
The X50 Pro+ resolves an impressive amount of detail in bright light. In the outdoor example below, we find very high levels of fine detail in the image, even in darker portions of the scene. The Huawei also does well here, and the class-leading Xiaomi reaps the benefit of its higher-resolution output combined with its texture-capturing prowess.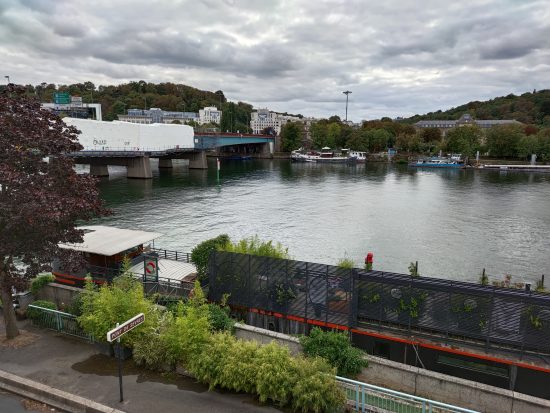 Vivo X50 Pro+, outdoor detail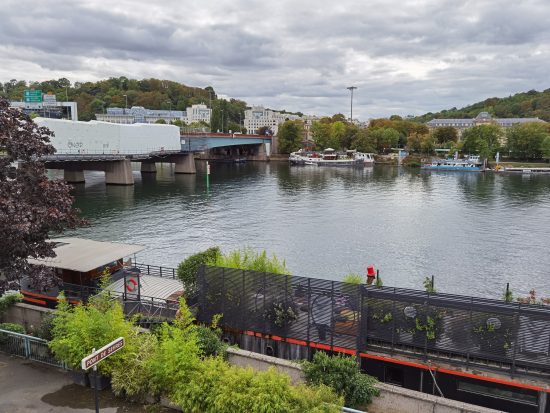 Huawei P40 Pro, outdoor detail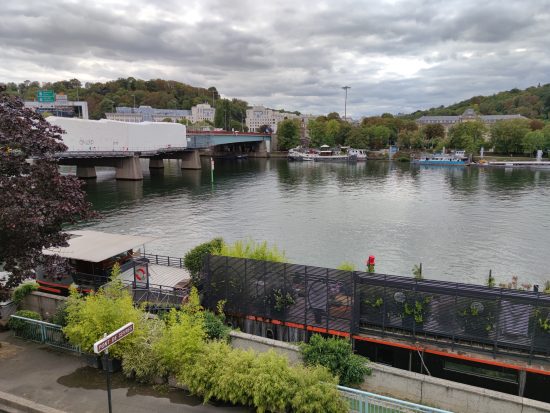 Xiaomi Mi 10 Pro, outdoor detail
The X50 Pro+ holds on to detail at lower light levels, too. In the indoor sample below, all three phones produce nicely detailed output.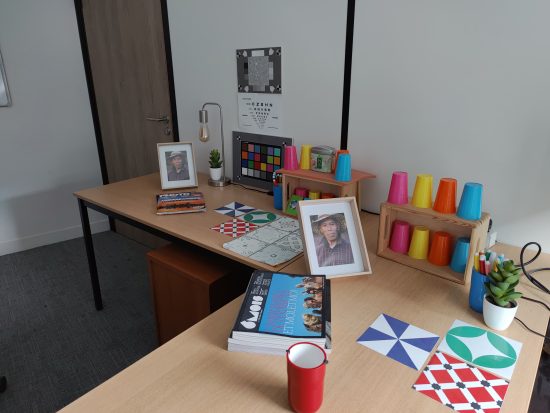 Vivo X50 Pro+, indoor detail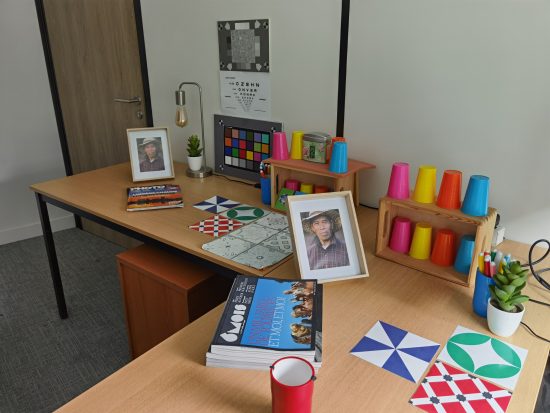 Huawei P40 Pro, indoor detail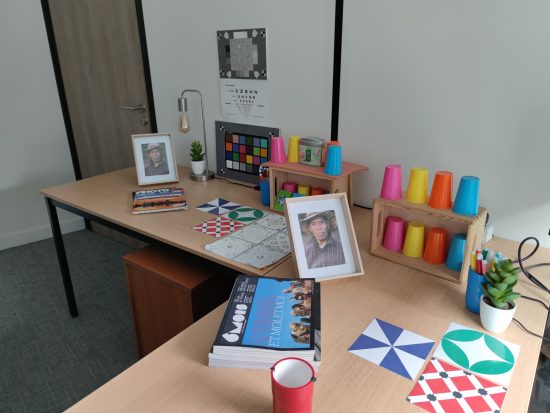 Xiaomi Mi 10 Pro, indoor detail
Despite the high level of detail the Vivo retains in its files, it also controls noise very well, earning the top score for still noise to date. In the crop from the X50 Pro+ sample below, note how little noise is visible in the dark tones, even though low-contrast detail that many phones would smear away is preserved.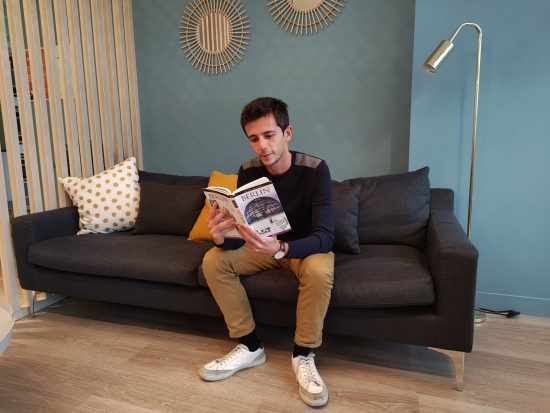 Vivo X50 Pro+, indoor noise vs. detail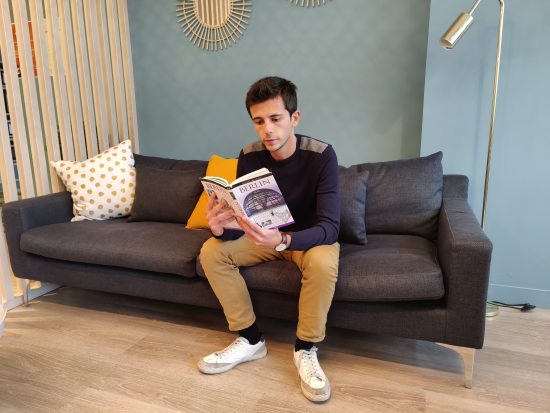 Oppo Find X2 Pro, indoor noise vs. detail
Our lab results back up the perceptual assessment of the X50 Pro+'s low noise levels: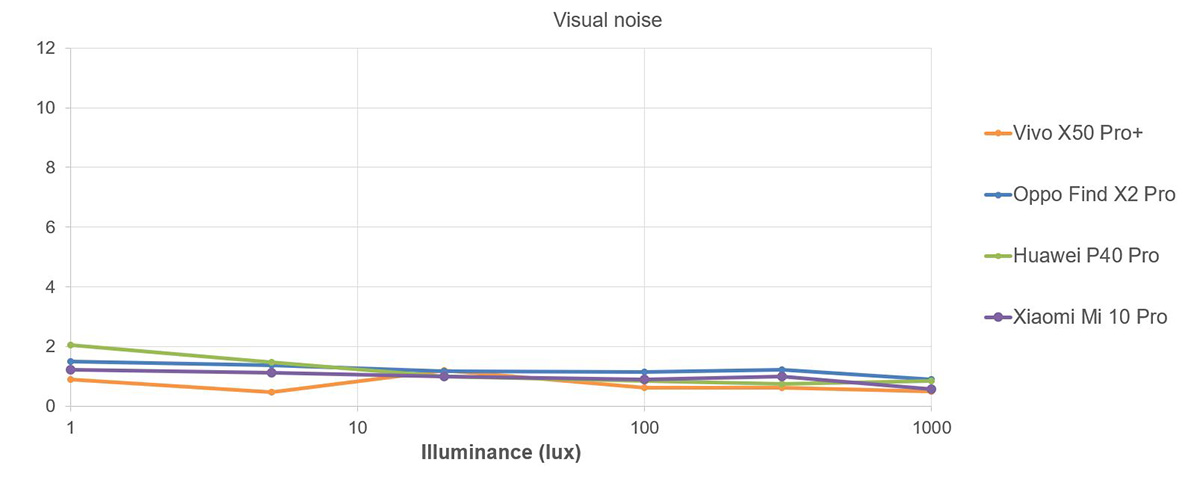 Vivo X50 Pro+, visual noise comparison
Artifacts
The X50 Pro+ generated several artifacts in its images, but most are rarely something you're likely to notice if you don't search for them. The most serious was ghosting in scenes with moving objects, a problem that emerges from a phone's use of multiple stacked frames to boost image quality; as an example, there should be only two birds flying on the left in the photo below.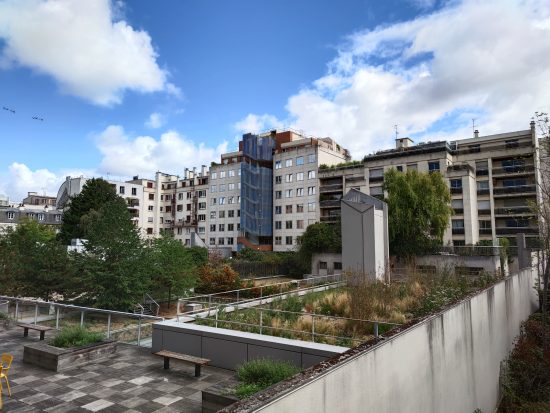 Our testers also noticed color spreading and aliasing along high-contrast borders, some softness in the corners, and some aliasing and moiré.
Zoom
The X50 Pro+ offers very good zoom functionality, although it doesn't quite keep up with the very best performers in our database. The zoom system holds detail well throughout the range, helped by the reach of the 124 mm-equivalent lens in the long tele module. Fusion artifacts are sometimes a problem, but the phone usually handles them well, albeit at the expense of dynamic range, which can be somewhat limited.
At medium zoom factors (around 4x), the X50 Pro+ captures plenty of detail while keeping noise under control. In the sample below, the image is sharp corner to corner, though sometimes the phone does create fusion artifacts in this zoom range, as does the competition (strong blurring at the edges of the P40 Pro image, for example, is likely the result of output from the tele module with its narrower field of view switching over to heavily interpolated data from the next widest sensor).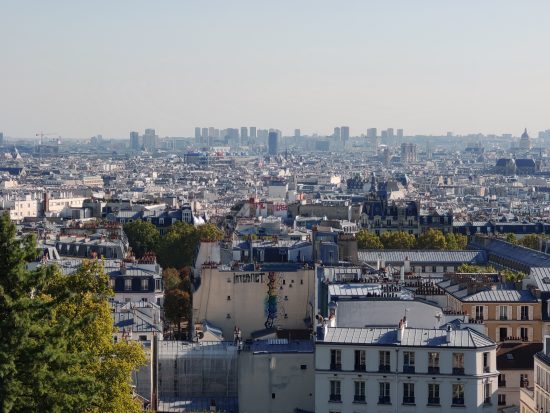 Vivo X50 Pro+, medium-range zoom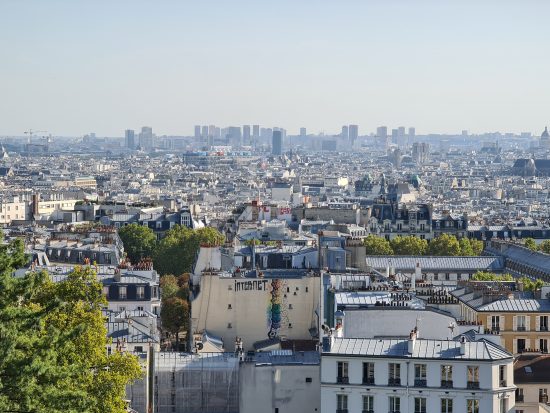 Samsung Galaxy S20 Ultra, medium-range zoom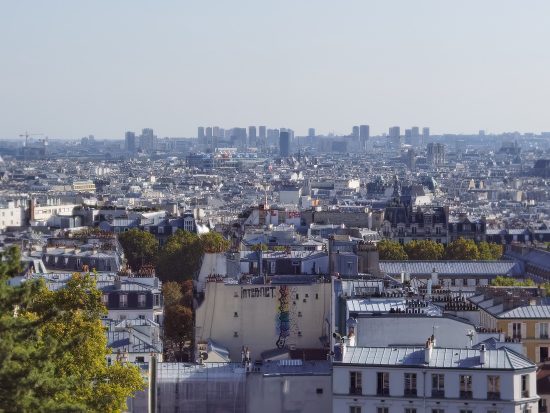 Huawei P40 Pro, long-range zoom
At long zoom ranges, the X50 Pro+ continues to perform well. Detail and noise are nicely balanced, and we can see that the Vivo holds on to more detail than the Oppo. The Huawei might actually retain a bit more detail, but heavy processing produces a watercolor effect visible in the crop, while the Vivo sample remains natural-looking.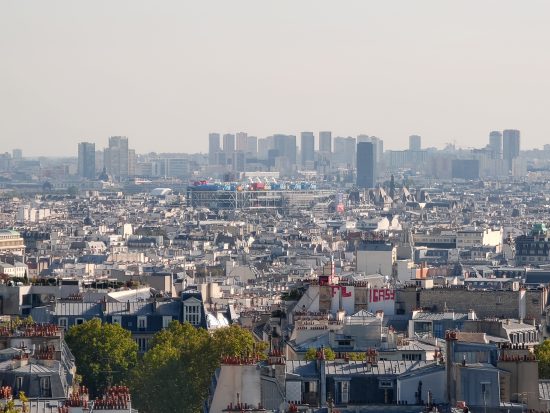 Vivo X50 Pro+, long-range zoom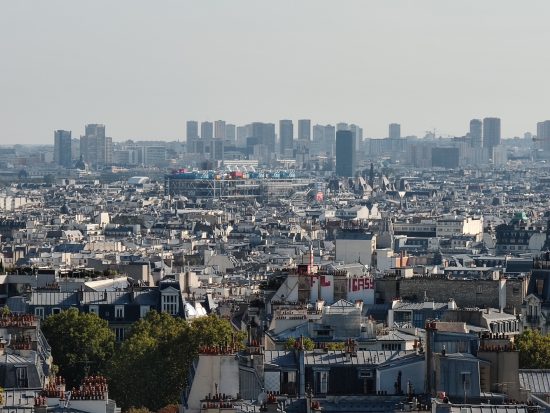 Oppo Find X2 Pro, long-range zoom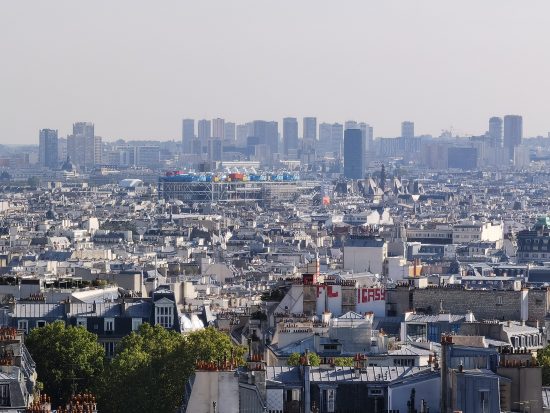 Huawei P40 Pro, long-range zoom
Bokeh
The X50 Pro+ can simulate shallow depth of field in its bokeh portrait mode with reasonable effectiveness, though it's not as convincing when pulling this trick as the best devices. Flyaway hairs and other challenging details pose problems, but the X50 Pro+ appears to employ a relatively low-resolution depth map that sometimes produces more obvious errors when segmenting the subject and background. It renders distant backgrounds with a nicely intense blur effect and highlights are properly shaped, although the blur gradient is not always realistic on receding backgrounds.
In the example below, the X50 Pro+ has exposed properly and renders colors nicely. Strands of the model's hair have been blurred, a common issue (though the best phones do better than this), but there is also a thin rim of sharp background distractingly visible along other parts of her hair. Stair-step artifacts along the smooth lines of her arms also mar the effect. The Oppo handles segmentation around the hair more convincingly (though the background is less blurred), and the Samsung, with its very capable bokeh simulation mode, does an excellent job all around.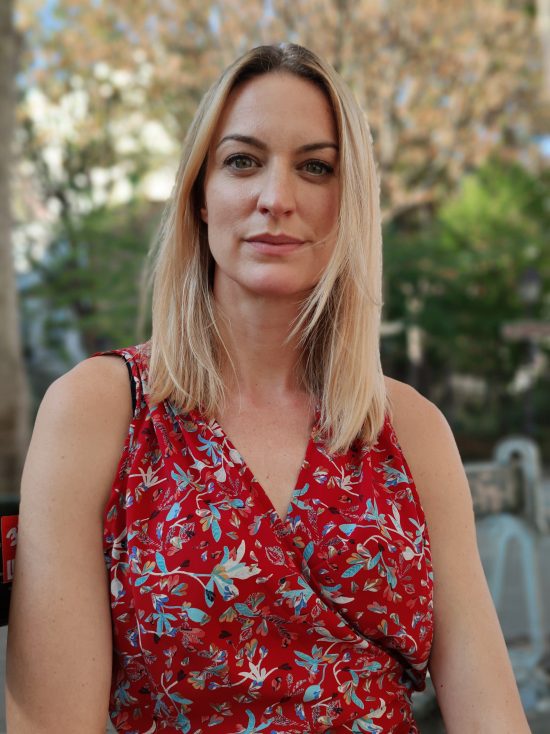 Vivo X50 Pro+, outdoor bokeh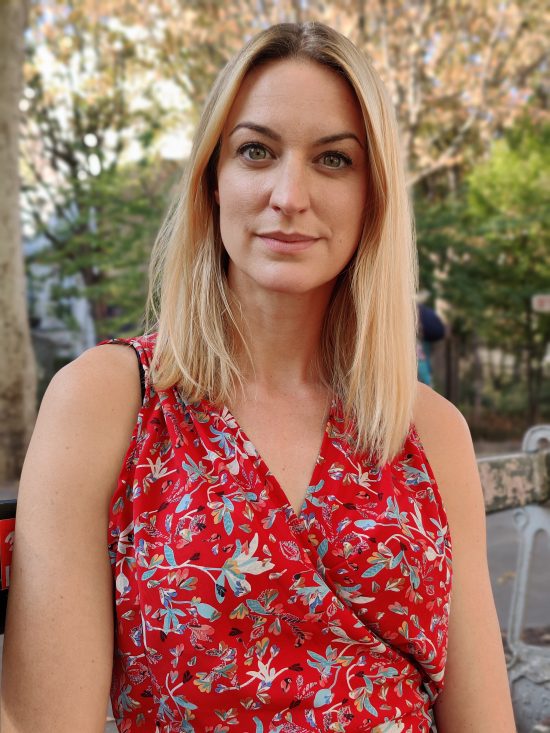 Oppo Find X2 Pro, outdoor bokeh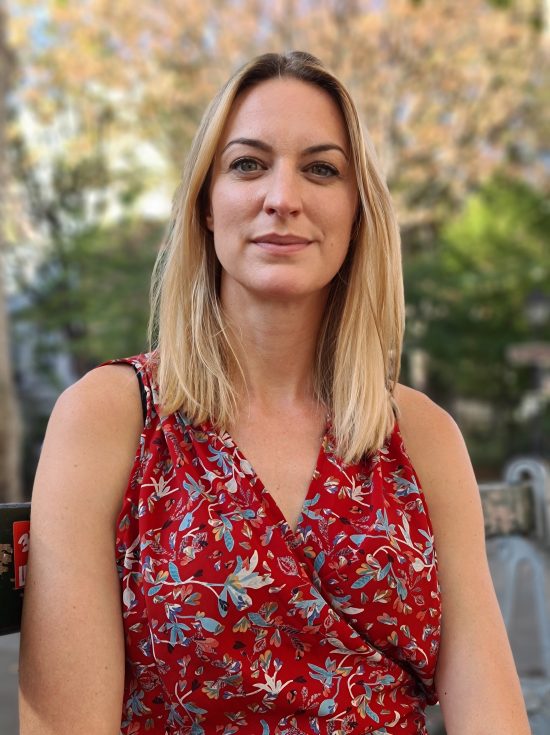 Samsung Galaxy S20 Ultra, outdoor bokeh
Wide
The X50 Pro+ did well across most of our test suite, but the performance of its dedicated wide-angle camera leaves some room for improvement. With around a 16 mm-equivalent field of view, it does not deliver the coverage that the best competitors offer. There's some softness towards the edge of the frame, which is not unusual, but the wide camera stumbles on some basics such as exposure (often too dark) and color rendition (sometimes unnatural).
While the phone balances detail and noise very well with its other cameras, the wide unit misses some detail while allowing more noise into the image than is ideal. It also struggles with high-contrast scenes, offering less dynamic range than we'd like to see. Artifacts are reasonably well controlled, but ghosting is sometimes visible.
Despite the fact that our lab testing reveals these shortcoming, the X50 Pro+ can certainly capture a nice-looking wide photo, as seen below. However, it's apparent that the Samsung reaches wider while holding more fine detail in the image.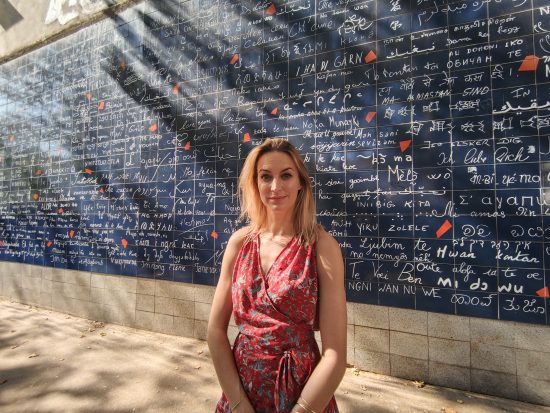 Vivo X50 Pro+, ultra-wide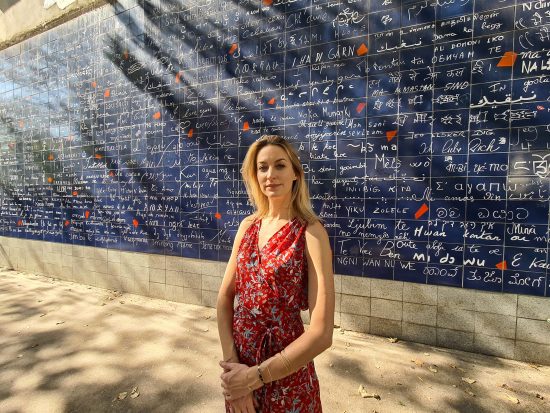 Samsung Galaxy S20 Ultra, ultra-wide
Night
The X50 Pro+ did well in our testing for nighttime performance, landing just two points shy of the current top-scoring device, the Xiaomi Mi 10 Ultra. Night and low-light exposures are accurate, and with pleasant colors and accurate white balance.
In flash-auto mode, the Vivo fires its flash appropriately for the scene below, lighting the subject well and rendering accurate color while allowing enough background to burn in to give the scene a natural feel. The Vivo captures more detail than the Huawei here, and despite its susceptibility to ghosting artifacts, it renders the model's moving hand perfectly, while the Huawei shows a phantom limb.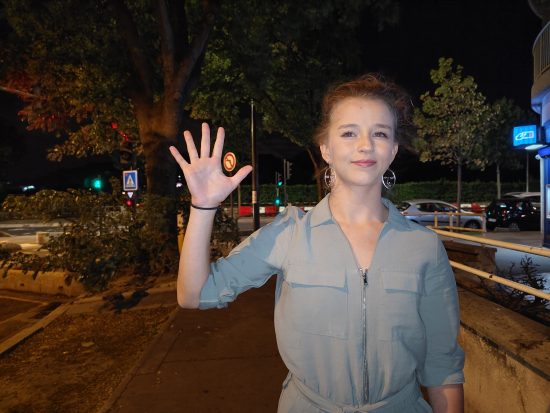 Vivo X50 Pro+, flash-auto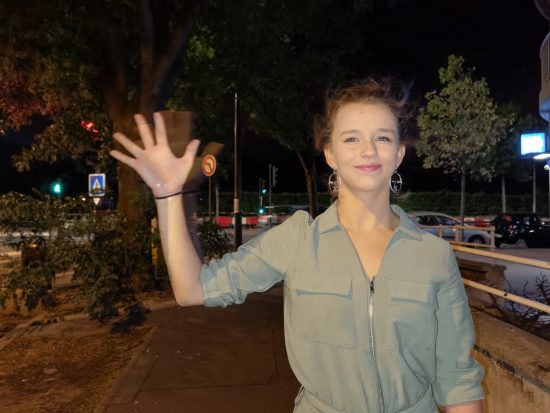 Huawei P40 Pro, flash-auto
The X50 Pro+ handles night cityscapes well, delivering bright exposures and accurate white balance despite the challenging mixed lighting. On the downside, sharpening artifacts sometimes give details an unnatural look. In the scene below, the Vivo scoops up more light than either the Oppo or the Huawei, producing a more generally pleasing photo, but we see the effects of unnatural sharpening on some details.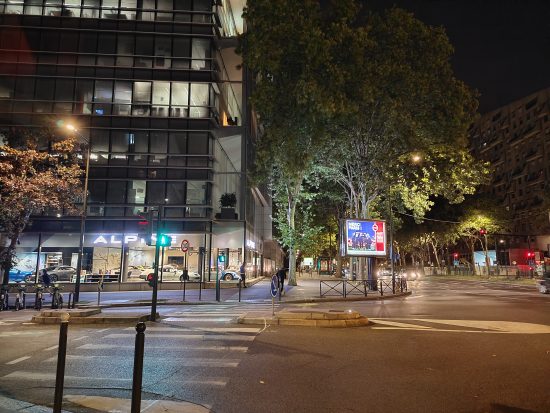 Vivo X50 Pro+, flash-auto, excellent exposure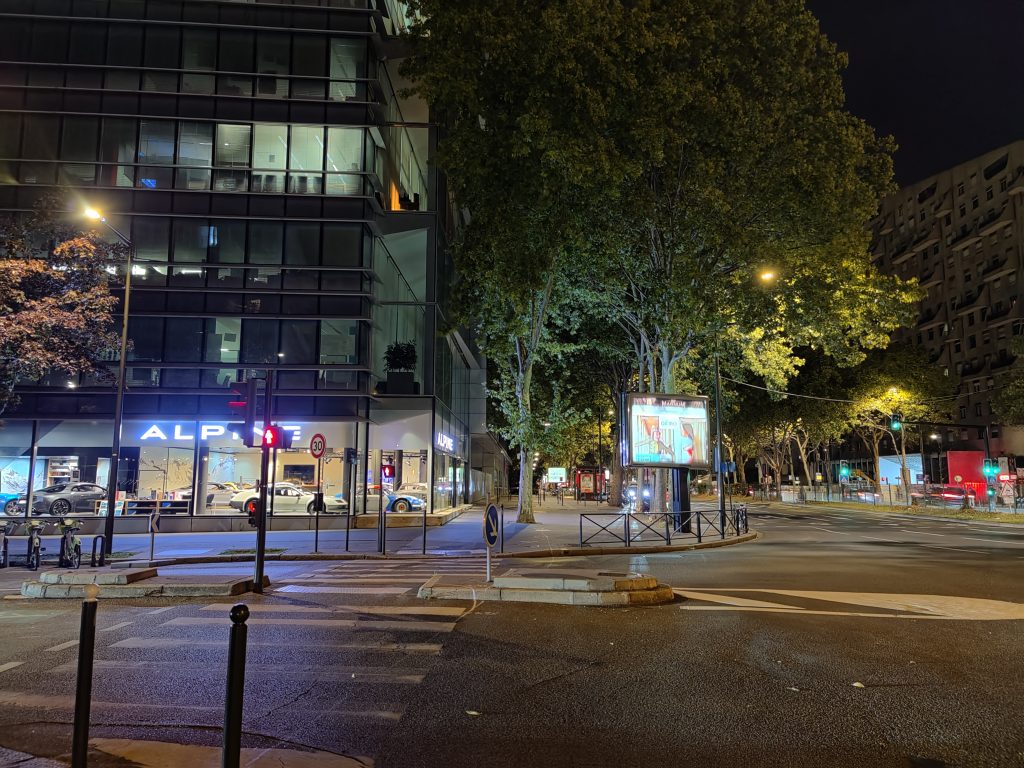 Oppo Find X2 Pro, flash-auto, slightly darker exposure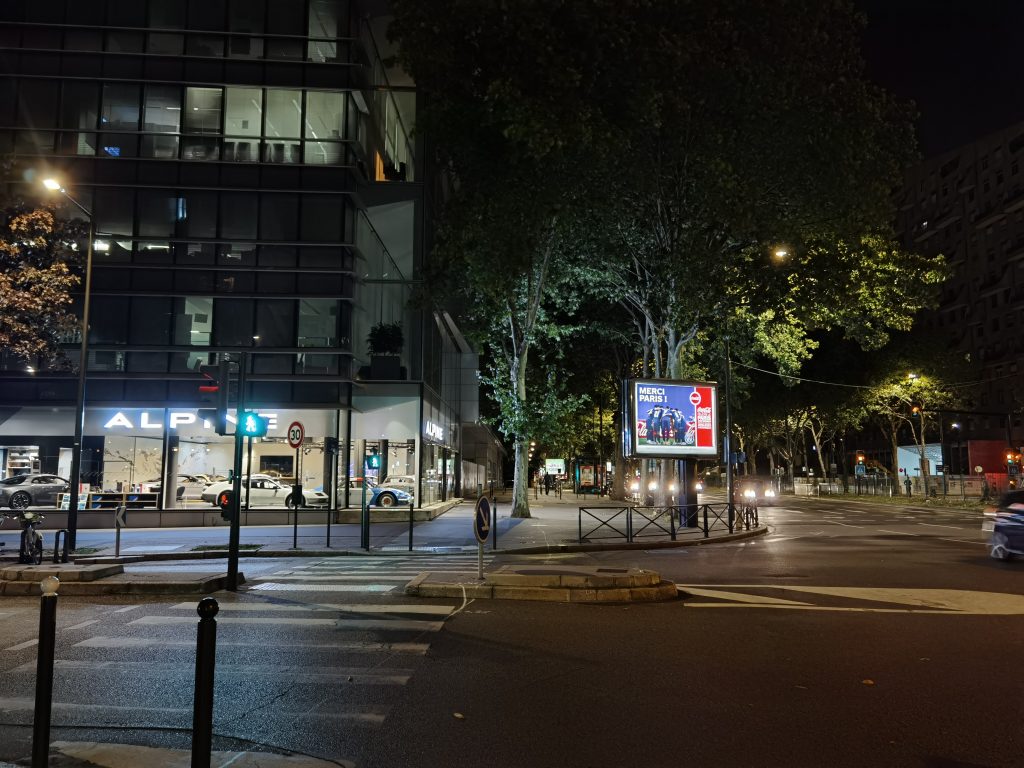 Huawei P40 Pro, flash-auto, darker exposure
Flash-off mode produces good results, with accurate exposure, though chroma noise is sometimes visible and details are sometimes rendered unnaturally. The challenging sodium light in the scene below gives all the phones' output an orange cast, but the Vivo does a pretty good job overall, capturing a nicely bright exposure (though at the cost of some red channel clipping that affects the model's skin). In this case, the Huawei's output looks more natural with good detail, while the Oppo's rendering is too dark.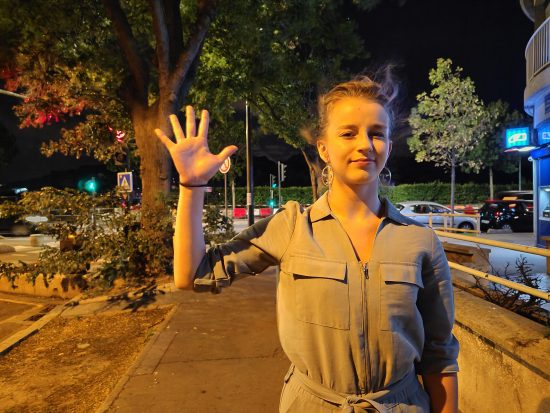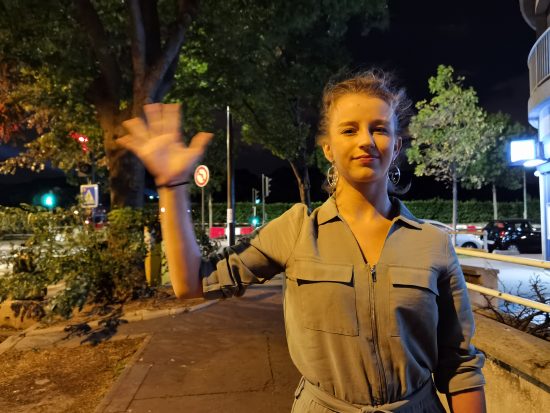 Huawei P40 Pro, flash off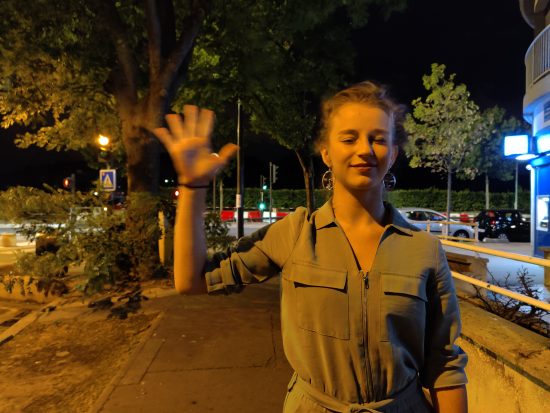 Oppo Find X2 Pro, flash off
The X50 Pro+ offers a dedicated night mode, but it's not clear that its results are better than those using normal settings. Exposure remains accurate, but skin tones can take on an unnatural look and artifacts such as ghosting and edge noise are sometimes visible.
Video scores explained
A device's overall Video score is derived from its performance and results across a range of attributes in the same way as the Photo score. The Vivo X50 Pro+'s video scores are: Exposure (87), Color (90), Autofocus (98), Texture (83), Noise (81), Artifacts (84), and Stabilization (94). In this section, we take a closer look at the device's strengths and weakness for video, with some comparisons against key competitors.
The X50 Pro+ delivered its best results in video mode when set to 4K resolution at a frame rate of 30 fps. It performs very well at these settings, achieving a Video score of 104, off from our highest score to date by two points. Target exposure is generally accurate, though our testers noticed some slight exposure instability.

X50 Pro+, video target exposure comparison
Color is not the X50 Pro+'s strong suit in video mode. Color casts are a problem, especially indoors, and colors sometimes appear washed out, especially the greens of leaves. Our lab chart below shows how color rendition can vary substantially with lighting type and intensity.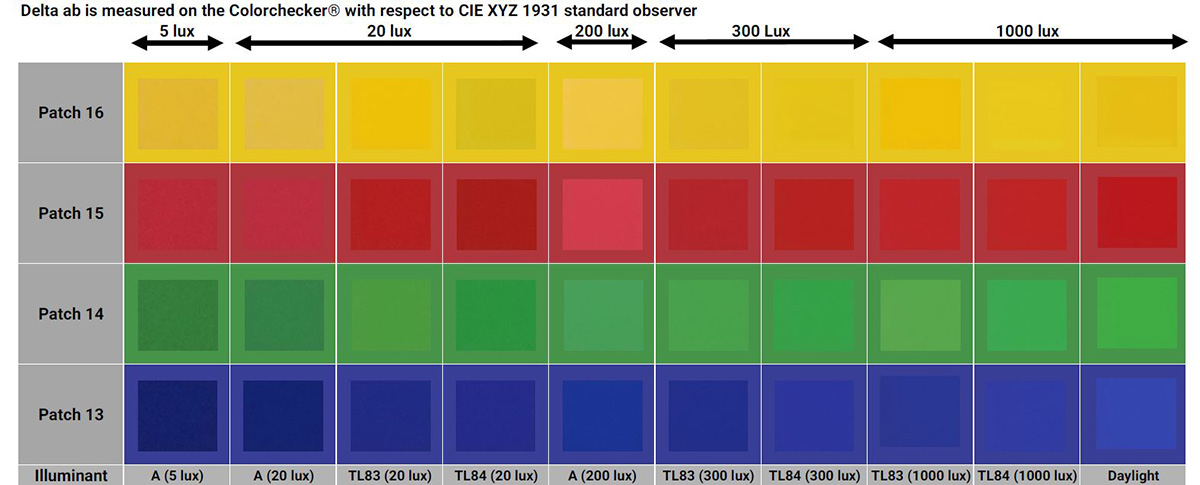 Vivo X50 Pro+, video color rendering
As with stills mode, the X50 Pro+ does a very good job balancing detail and noise when shooting video. In the chart below, only the top-scoring Xiaomi Mi 10 Ultra bests the Vivo in terms of detail, with the two front runners pulling away from the other devices as light levels drop.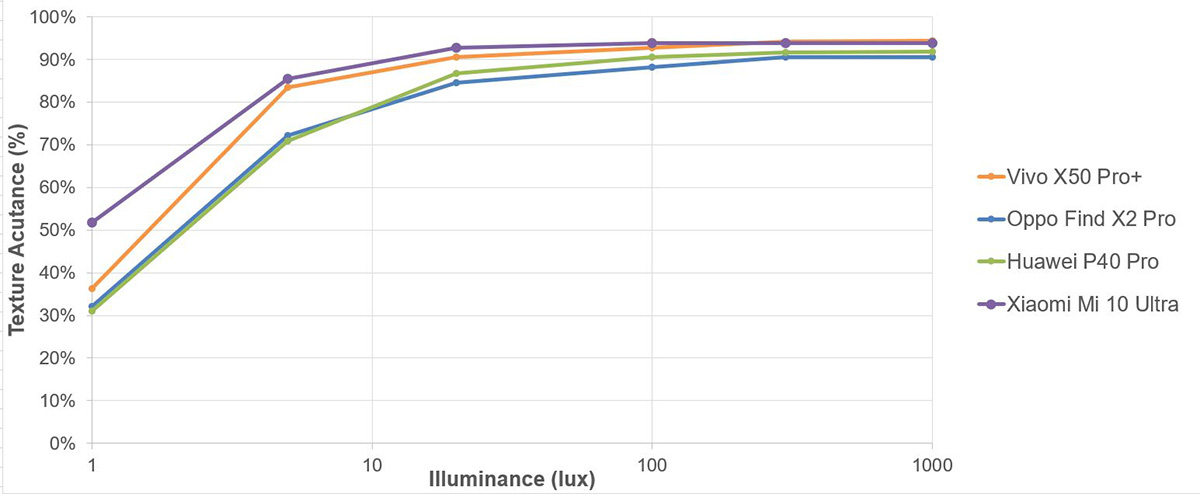 Vivo X50 Pro+, video texture comparison
The Vivo's edge for noise over the competition is less decisive, but it's clear that its noise levels are low despite a strong detail performance.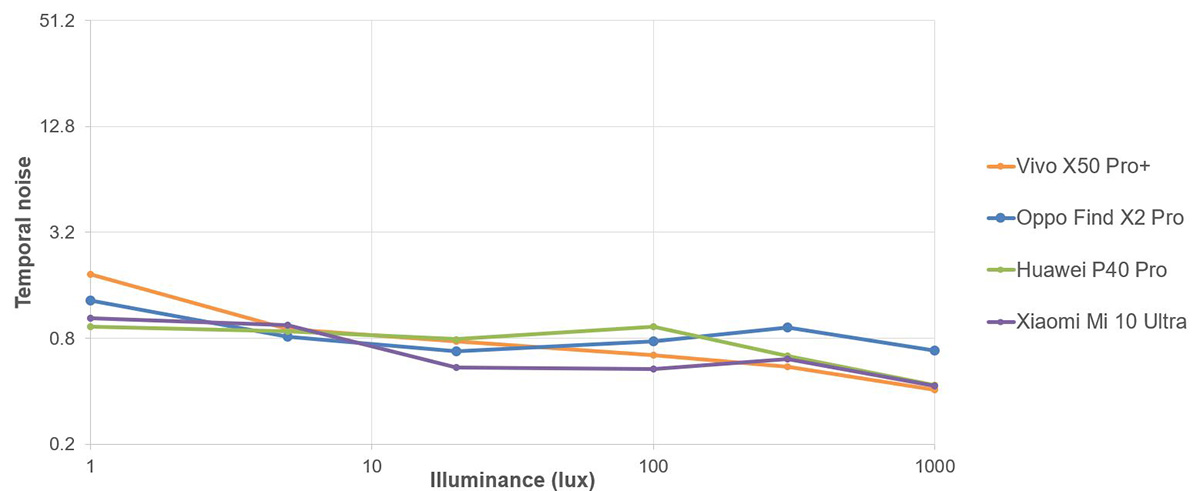 Vivo X50 Pro+, video temporal noise comparison
Autofocus in video mode performs well, with fast convergence and efficient tracking of moving subjects, though our testers noticed occasional focus instabilities. Stabilization is also reasonably effective, but it can introduce frame shift artifacts in which the frame appears to move when the phone is being held still.
Vivo X50 Pro+, outdoor video
Samsung Galaxy S20 Ultra, outdoor video
Huawei P40 Pro, outdoor video
Conclusion
The Vivo X50+ delivered a strong showing in our testing, landing in third place in our database. Its performance in Photo mode is generally excellent, with the phone delivering detailed, low-noise images with good color under most conditions. By flagship standards, a somewhat lackluster wide camera is the only real weak point, though the bokeh simulation mode could use some polishing to match the best of the competition.
Video performance is also strong, with detailed, low-noise 4K output, though stumbles in color rendition hold it back.
Photo
Pros
High detail and low noise, even in low light
Accurate white balance and pleasant colors
Wide dynamic range
High detail across the zoom range
Generally accurate exposure with natural white balance and pleasant colors in night shots
Cons
Strong ghosting in scenes with motion
Color spread and aliasing artifacts visible along high-contrast boundaries
Fusion artifacts in medium zoom range
Underexposure and unnatural color in wide mode
Video
Pros
Accurate exposure
Well-controlled noise
Fast autofocus and efficient tracking
Effective stabilization
High levels of detail
Cons
Color casts, especially indoors
Color quantization visible indoors
Occasional autofocus instability
Frame shift
.col.pros ul,
.col.cons ul {
list-style: none;
padding: 0;
margin: 0;
}
.col.pros li,
.col.cons li {
padding-left: 10px;
position: relative;
}
.col.pros li::before {
/* content: "f106"; */
content: url("https://cdn.dxomark.com/wp-content/themes/flatsome-child/assets/img/plus.png");
position: absolute;
top: 1px;
left: -15px;
padding-right: 15px;
color: green;
font-family: 'fl-icons' !important;
font-weight: bold;
}
.col.cons li::before {
/* content: "f107"; */
content: url("https://cdn.dxomark.com/wp-content/themes/flatsome-child/assets/img/minus.png");
position: absolute;
top: 1px;
left: -15px;
padding-right: 15px;
color: red;
font-family: 'fl-icons' !important;
font-weight: bold;
}
#shoutouts {
}
#shoutouts .img-wrap {
text-align: center;
height: 80px;
position: relative;
padding: 0px 20px 0 0;
}
#shoutouts .img-wrap img {
max-width: 100%;
max-height: 100%;
position: absolute;
top: 0;
bottom: 0;
left: 0;
right: 0;
margin: auto;
padding: 0 10px;
}
#shoutouts h3 {
line-height: 1.3;
margin-bottom: 10px;
min-height: 52px;
}
#shoutouts h4 {
font-size: 12px;
color: #888888;
}
#shoutouts .tile-wrap {
padding: 0 15px;
}
#shoutouts .tile-wrap > .col {
padding: 15px;
}
#shoutouts .col-inner {
border: 1px solid #dadada;
}