World Wide Fund for Nature (WWF) Philippines has partnered with instant messaging app Rakuten Viber for the #AyokoNgPlastik limited edition sticker pack, in celebration of the International Coastal Clean-up Month this September.
The sticker pack, which features catchy phrases and cute animal characters encouraging people to be more mindful about their plastic consumption, is part of WWF-Philippines' #AyokoNgPlastik movement which aims to create awareness for the public to spark conversations and individual actions on the issue of plastic pollution. WWF-Philippines reinforces their #AyokoNgPlastik movement by adopting the 'No Plastics in Nature' Initiative, a global WWF approach that intends to stop the flow of plastics entering nature by 2030 through elimination of unnecessary plastics, doubling reuse, recycling, and recovery, and ensuring remaining plastic is sourced responsibly. The initiative is a holistic approach consisting of four main strategies such as lobbying for a global legally binding agreement on plastic pollution, Plastic Smart Cities movement for cities and tourism destinations, Plastic Action (PACT) for businesses, and #AyokoNgPlastik for the general public.
Users who download the sticker pack will automatically become a member of the WWF-PH Viber Community where they can stay updated about the organization's latest programs and campaigns, and learn more on how they can help #ChangeTheEnding for the environment.
Rakuten Viber chief growth officer, Anna Znamenskaya, expressed their team's thoughts about the partnership.
"We believe that environmental conservation is a shared responsibility, and Rakuten Viber is happy to extend its platform to WWF-Philippines in promoting their cause. Through this partnership, we hope to encourage our users to assess their plastic usage and to say no to unnecessary plastics, to live more mindfully and sustainably, and to do the best they can to #ChangeTheEnding for the planet."
In a video message that was posted on WWF-PH's official social media pages, WWF-PH national ambassador Rovilson Fernandez encouraged fans to download the sticker pack and to be mindful of their plastic consumption.
"Please download our friendly and awesome Viber #AyokoNgPlastik Movement Sticker Pack. Needless to say, plastic [pollution] is probably one of the worst things we're dealing with in society, so let's do our best to reduce our plastic consumption. See you guys on Viber!"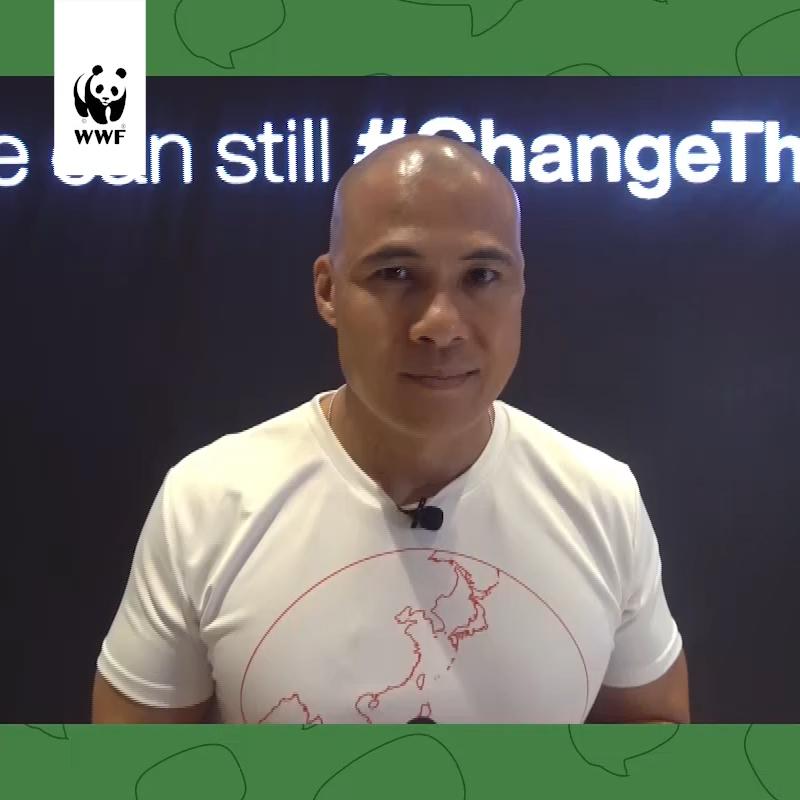 The WWF-Philippines' #AyokoNgPlastik sticker pack is available for download until November 30. For more information about WWF-PH's campaigns and events, log on to http://wwf.org.ph or follow WWF-Philippines in its official social media pages.
Share the vision of no plastics in nature!