[ad_1]

| | |
| --- | --- |
| podcast | collectorcast | Modern Gaming | Site News | Nintendo | |
Collectorcast Episode 49: The Bil is Back AKA The Glory of Love

---

Posted on Sep 12th 2019 at 08:00:00 AM by (Duke.Togo)
Posted under Collectorcast, podcast

Guess who's back? Back again? Bil is back. Tell a friend. We're here to discuss the whole limited release situation that has been growing over the last few years. Love 'em, hate 'em? Let's chat!
Get the show at http://www.collectorcast.com
Follow the Collectorcast on Twitter: https://twitter.com/Collectorcast
Like us on Facebook: http://www.facebook.com/Collectorcast
Stitcher: https://www.stitcher.com/s?fid=25284&refid=stpr
Apple Podcasts: http://itunes.apple.com/u…collectorcast/id524246060
Google Play: https://play.google.com/m…_Generation_Collectorcast
iHeartRadio: https://www.iheart.com/po…ion-Collectorcas-30981252
Spotify: https://open.spotify.com/…ow/6VP51savAVFpTsDo9MdvLb
On YouTube: http://www.youtube.com/c/Collectorcast
Show Notes
00:00 – Into/Arcade talk/Coke Machine Hacks
29:10 – Main Topic Limited Run Game Companies
1:54:56 – Outro
Permalink |
Comments [0] |
Digg This Article |
Recent Entries
Collectorcast Episode 49: The Bil is Back AKA The Glory of Love (9/12/2019)
All Our News Are Belong To You: September 2019 Edition (9/10/2019)
Dramatic Readings Episode 025 – Metroid II (9/8/2019)
Game Diary: What I played over Summer Vacation (9/6/2019)
Submissions, Prizes & Pain…OH MY! (9/4/2019)
Comments
No one has yet added any comments to this entry. Why not be the first? Of course, you must be a registered user of RF Generation to comment, and if you are and are also logged in you will see the comment box below. If you see that, then comment til your heart is content! Not logged in? this login page will get you logged in!
 Login or register to comment
It appears as though you are not a member of our site, or are not logged in.
It appears as though you can not comment currently. Becoming able to comment though is easy! All you need to do is register for the site! Not only will you be able to access any other site features including the forum and collection tools. If you are a registered user and just need to login then you can do so here.

Comment! It's easy, thoughtful, and who knows you might just enjoy it!
Login / Register
---
Database Search
---
Site Statistics
---
Total Games:

132389

Total Hardware:

9552

Total Scans:

168460

Total Screenshots:

91922

[More Stats]
Our Friends
---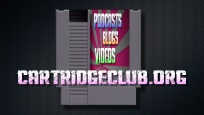 Updated Entries
---

(PS2)
Crazy Taxi
---

(PS2)
Crazy Taxi
---

(PS2)
Crazy Taxi
---

(PS2)
Crazy Taxi
---

(PS2)
Crazy Taxi
---

(GG)
Master of Darkness
---

(NGW)
WWF Superstars
---

(NGW)
WWF Superstars
Updated Collections
---
copperspock
---
shatterproof
---
LCDragonrats
---
Schlibby
---
Tommeee
New Forum Topics
---
Word Association 2: Thesaurus Strikes Back!
---
RFGen 2019 NES Challenge
---
Fantasy Football 2019
---
Screenshot Identifying game part 2! Still know your games!?
---
Help with first submission
---
RF Generation Collectorcast Episode 49
---
The small "Toy" scores thread
New on the Blogs
---
Collectorcast Episode 49: The Bil is Back AKA The Glory of Love (9/12/2019)
---
All Our News Are Belong To You: September 2019 Edition (9/10/2019)
---
Dramatic Readings Episode 025 – Metroid II (9/8/2019)
---
Game Diary: What I played over Summer Vacation (9/6/2019)
---
Mega Man 3: The Book (9/4/2019)
---
Submissions, Prizes & Pain…OH MY! (9/4/2019)
---
RFGeneration Challenge 2019 – August (9/2/2019)
Nielsen's Favorite Articles
---
Dramatic Readings Episode 025 – Metroid II (1)
---
Game Diary: What I played over Summer Vacation (3)
---
RFGeneration Challenge 2019 – August (0)
---
Submissions, Prizes & Pain…OH MY! (0)
---
Judgment (4)


[ad_2]