[ad_1]

Mount &amp Blade II: Bannerlord has been in improvement for ages. Ultimately, we can say that we know when it will hit Early Access!
The lately released Early Access trailer puts the date in March 2020. It is not an actual release, but receiving some Bannerlord in is greater than absolutely nothing. The trailer shows off all the cool stuff we can anticipate in the game:
Nicely, OK, the trailer is not that clear, but you can currently see that Bannerlord will function all the hits of the series: cavalry charges, sieges, and massed archers. I cannot wait to get back to sniping defenders when my troops rush the walls on the ramps that have replaced all the ladders in Calradia.
Additional Bannerlord stuff, extra!
Frequently speaking, TaleWorlds has been quite great this summer season, treating fans to a lot of footage and specifics of the upcoming game. For instance, the sieges in Mount &amp Blade II: Bannerlord will be a lot extra interactive. You will have siege camps, stages of the siege, and siege engines. Each and every phase will have distinctive mechanics, when siege engines will need some finesse in their deployment. Sounds somewhat extra involved than the original's siege approach of "wait on the globe map till the enemy summons reinforcements/AI decides to attack." Becoming in a position to truly collapse walls will be grand!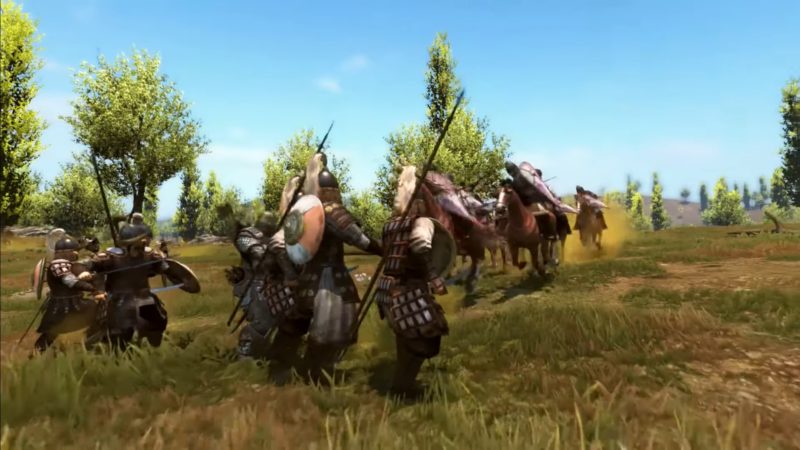 Multiplayer has also observed a revamp. The closed beta footage we saw appears like terrific entertaining it is a skirmish with about 10 warriors per side, complete of jump-slashes and close-variety archery duels. Apparently, Bannerlord will give no significantly less details about your hits than the predecessor. Multiplayer classes have been rebalanced, becoming separated roughly into ranged, melee, and cavalry. As a player, you will have points to devote on purchasing classes (and not just load-outs), with the selection to individualize them a bit with the decision of most important weapon and a perk. In some modes, your points will also act as a respawn pool as nicely.
I, for one particular, cannot wait to get back to engaging in Medieval shenanigans in Mount &amp Blade II: Bannerlord. I just hope they massively strengthen the cattle-rustling mechanics!
[ad_2]