[ad_1]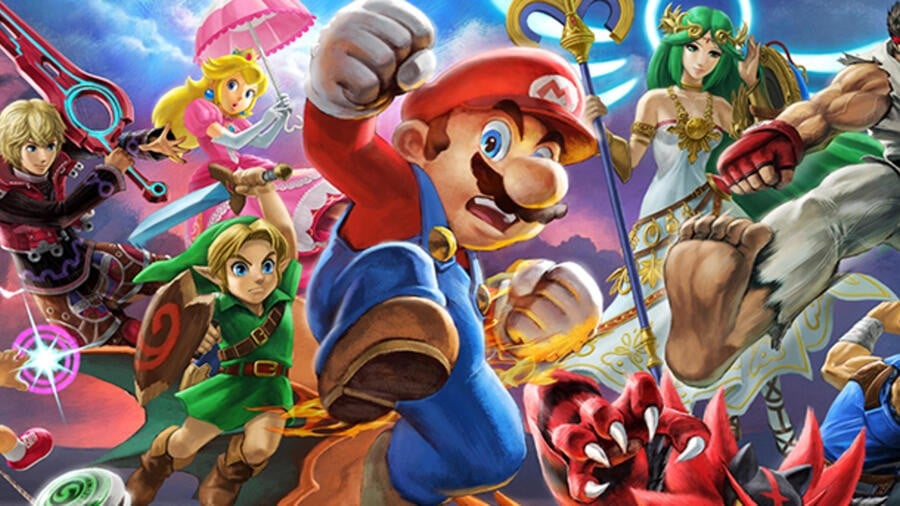 An additional busy week has been and gone, this time bringing with it hints at SNES games coming to Switch and the revelation that Zelda producer Eiji Aonuma teased the upcoming Zelda: Link's Awakening remake years ago! Properly…
As we've lastly reached the weekend, it is time when once again to sit back, unwind, and chat about our gaming plans. We've completed that beneath and we'd adore for you to get involved by way of our poll and comment sections beneath. Get pleasure from!

Gavin Lane, employees writer
Following our list of the Prime 50 Nintendo DS games final weekend, I ended up hitting eBay in the dead of evening and landing myself a quite reasonably priced cherry DSi XL to compliment my white DS Lite. It came with a handful of games, but I'll in all probability give Club Penguin and Dora's Cooking Club a miss. As an alternative, I program to sit down with Elite Beat Agents and one particular of the Zeldas. I know the DS Zeldas are not the most well-known, but I've got a genuine soft spot for Spirit Tracks and its superb soundtrack.
I also have Chrono Trigger sitting unplayed on the shelf, but that is a bit also ambitious for my hour or two of cost-free time. A single day, one particular day…
Austin Voigt, contributing writer
The other day, I dug into my old 3DS library and abruptly remembered that I had a lengthy-forgotten backlog of semi-completed games on that technique, as properly… This weekend, I have resolved to go back to the superb globe of dual-screen action and tackle them, mainly because they came ahead of the Switch, and I'm a fan of chronology. Bear in thoughts, quite a few of these games have been bought in my youth – and extra nostalgic than cool now. Prime of the list are Ocarina of Time 3D Super Mario 3D Land Luigi's Mansion: Dark Moon and Pokémon Moon, X and Alpha Sapphire. Must be a decent stroll down memory lane ahead of the deluge of new Switch releases starts subsequent month!
Ryan Craddock, employees writer
Aspect of me has been missing Super Smash Bros. Ultimate lately – I do not consider I've actually played it at all more than the final handful of months – so I could invest just a small bit of time jumping into some on the internet games to get entirely annihilated.
Elsewhere, my companion and I have been searching for a co-op RPG adventure to play collectively, with out all that a great deal results. Primarily, I am pondering Zelda: Breath of the Wild but in co-op all the way by means of, exactly where each of you can level up, adventure and so forth and hold your stats all through, but with out the complete technique becoming stupidly deep and difficult for an individual new to the genre. A Push Square pal suggested The Swords of Ditto: Mormo's Curse – so that could be our finest bet – but any other suggestions are quite welcome!
Gonçalo Lopes, contributing writer
The Summer season of Switch is at final getting into the final, lengthy stretch and I can not recall a time in my life as a gamer that I leave you all with such a luxurious backlog in my luggage. That is ideal, a further 11 months collaborating with Nintendo Life have come to pass and this weekend will be a rather lengthy one particular for yours definitely.
I commonly fall back to retro gaming throughout this time of year, but I doubt I will be in a position to do so this time considering the fact that I'm deeply invested in Fire Emblem: 3 Homes' storyline, the sublime Astral Chain is ideal about the corner, plus Daemon X Machina is currently lurking ahead to take more than my life.
My game of the week is YOU! Yes, you, Nintendo Life neighborhood member who appreciates all the really hard operate me and the rest of the gang place on the table every single single day to bring you the most current, greatest Nintendo happenings. We will in all probability meet once again about the time Hyperlink decides to wake up…
[Thanks for all your hard work, Shiryu! See you when you get back from your hols! — Ed]
Liam Doolan, news reporter
This weekend I'm preparing to invest extra time with Fire Emblem: 3 Homes. In in between this, I'll probably be playing the exact same lot of games I've been enjoying now for the previous handful of months. These titles consist of Super Mario Maker two, Super Smash Bros. Ultimate and Crash Group Racing Nitro-Fueled.
I could in all probability invest a fantastic six months on every of these titles, but sadly, I locate myself attempting to play the lot of them all at when. It is going to grow to be even extra hard when Astral Chain arrives at the finish of August.
Which games are you playing this weekend? (14 votes)
The Legend of Zelda: Spirit Tracks
  %
The Legend of Zelda: Ocarina of Time 3D
  %
Luigi's Mansion: Dark Moon
  %
Pokémon Omega Ruby and Alpha Sapphire
  %
Super Smash Bros. Ultimate
7%
The Legend of Zelda: Breath of the Wild
  %
The Swords of Ditto: Mormo's Curse
  %
Crash Group Racing Nitro-Fueled
7%
Anything else (comment beneath)
64%
Please login to vote in this poll.
As generally, thanks for reading! Make positive to leave a vote in the poll above and a comment beneath with your gaming selections more than the subsequent handful of days…
[ad_2]