[ad_1]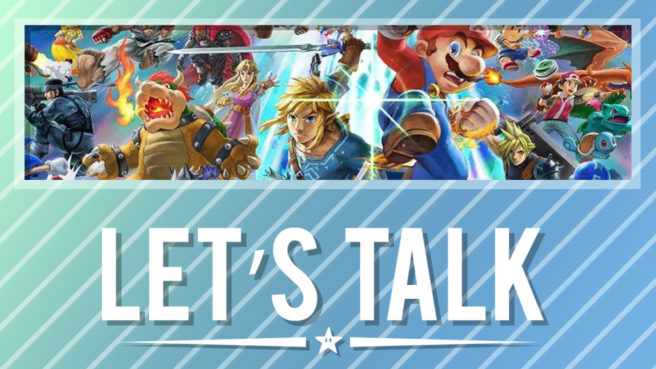 Super Smash Bros. Ultimate's big 3.0 update has been available for a few weeks now. That means players have access to the new content and features, including Stage Builder. The great thing about the Stage Builder is that anyone can easily create a level, upload it online, and have it played by others right away. Of course, some have received more recognition than others – and the "Yeah!" system also comes in to play, where highly-rated creations will be easier to spot.
Since Stage Builder has been up and running for awhile, we want to know what favorites you've come across thus far. Is there a level you've made that you'd like to share? Let us know in the comments below.
Highlights from last week's topic: What are you playing? – May 2019
Anthony Chowanec
I've mostly been playing yoshi's crafted world, Splatoon 2, and a bit of lost levels. So far my switch has survived tje lost levels aggravation.
I plan to get final fantasy IX and VII. I liked ix a lot more. Always liked the kingdoms and airship RPGs more than the scifi ones. Plus i think final fantasy vii is a bit over rated. Its a good game but i remember when it came out and everyone in my school was saying how its great and the best game ever and i was just like no go play chrono trigger or the SNES final fantasy games.
I also want to get shadows of adam looks pretty good and i want a JRPG to hold me over until dragon quest builders 2.
Ben Hourigan
Playing Final Fantasy Tactics on my Vita. Can't believe it took me two decades to get around to playing this. Truly one of the best RPGs ever: probably the most fun I've ever had grinding.
I was going to play Pokemon Let's Go: Eevee on the Switch next, but Tactics is pushing me towards Final Fantasy XII: The Zodiac Age instead.
TruExtent
PIIIIIIIIICROOOOOOOOOSS!!!
In S3 I've completed Picross mode, Color Picross mode and Clip Picross mode. Currently working through Mega Picross and then I'm done. It's only been a week since I started playing.
And on the side I've been using the PSVR for Hatsune Miku VR Concert… it was on sale… and I greatly enjoyed Project Mirai and the F games, so… DON'T JUDGE ME. *hides behind VR headset and waggles Move controller*
Related
[ad_2]